"Tropiterranean" is the combination of two words: Tropical + Mediterranean. It is a characteristic that we attribute to tropical fruits that grow on the Mediterranean coast.


In Europe, the consumer usually associates tropical fruits with exotic places far away, but this is not always the case. There is a corner in southern Europe where the Mediterranean Sea plays at being tropical.


Imported tropical fruits, even if they are organic, travel many kilometers by boat or plane to reach the table of a European consumer. These fruits are harvested weeks before consumption and are transported in cold storage, losing organoleptic quality and increasing their carbon footprint.


In addition, the European regulations for Organic Agriculture offer a recognized quality seal for the European consumer and direct sales allow Tropiterranean fruit farmers to harvest on demand.


But there is another important issue at stake: the use of water resources for this type of culture. Can we really produce these fruits in a sustainable way? This is the question we try to answer in our documentary filmed in southern Spain, where we met with specialists in the subject and with some of our farmers.




Our documentary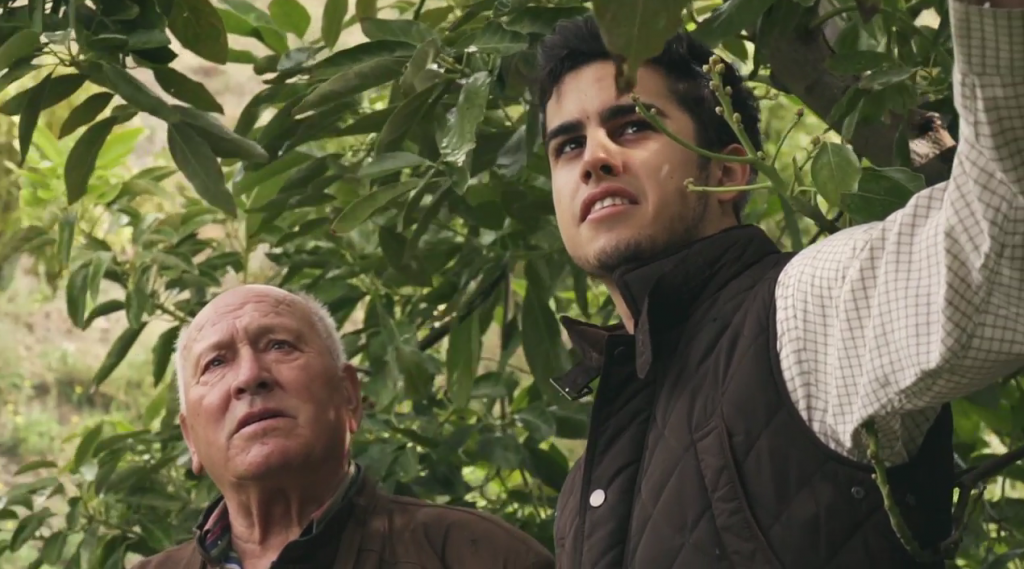 Water is an essential resource for all agricultural activities. People can influence how it is used so that it remains a lasting resource over the years. In recent years, water consumption in avocado and mango cultivation has been in the spotlight.


Research centres such as "La Mayora" in Málaga (Spain) are undertaking projects related to the efficient use of irrigation water in agriculture, a fundamental resource for the socioeconomic development of southern Europe.


"Growing tropical crops with irrigation in southern Spain can even be beneficial because we're fixing carbon; otherwise, the land wouldn't be productive. If we don't irrigate it, there will be practically no carbon fixation. As we're growing crops sustainably, we're fixing carbon and increasing the diversity of fauna on the plantations, so we can help offset climate change."



Iñaki Hormaza Urroz
OPI Research Professor – Subtropical and Mediterranean Fruit Production


The amount of water needed to produce a kilo of avocados in Spain is 700 litres on average. Technical improvements in irrigation over the last decade, as well as a meticulous control of plant growth, have reduced this figure to below 400 litres per kilo of avocados at some farms.


This amount of water may seem high. According to the Water Footprint Network, the amount needed to produce 1 kilo of avocados in Spain is less than that of other fruits. For example, apples need 822 litres per kilo. Nectarines need 910 litres per kilo and cereals such as maize can use up to 1,222 litres per kilo, more than double that of avocados.


In southern Spain, the water-related needs of avocados are well below the world average, which is 1,981 litres per kilo.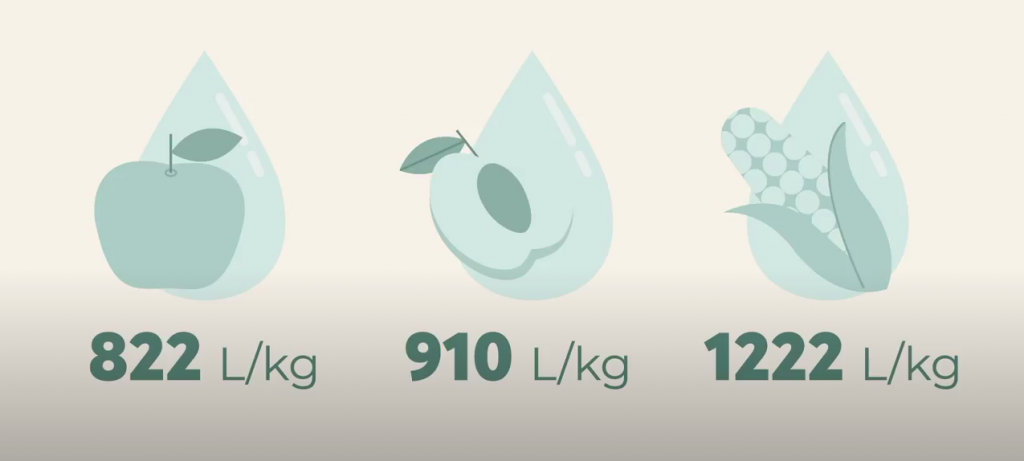 María is a young farmer from Málaga, Spain, who grows organic mangoes and avocados and she is one of the promoters of the Tropiterranean movement. One of Maria's main concerns for a viable mango production is water.


"That's why we decided to opt for a self-sufficient and ecological water system. Here, the months with rainfall are when the plant doesn't really need water, so we decided that we could leverage the rainwater before it ends up in the sea. That's why we made a channeling system. We have feeder channels across the farm that collect all the water and redirect it to a pond. In the lower areas, a motor is used to redirect the water, which we then collect in the autumn, winter, and spring and use for irrigation in the summer. "


María Martínez Hijano – Finca los Pepones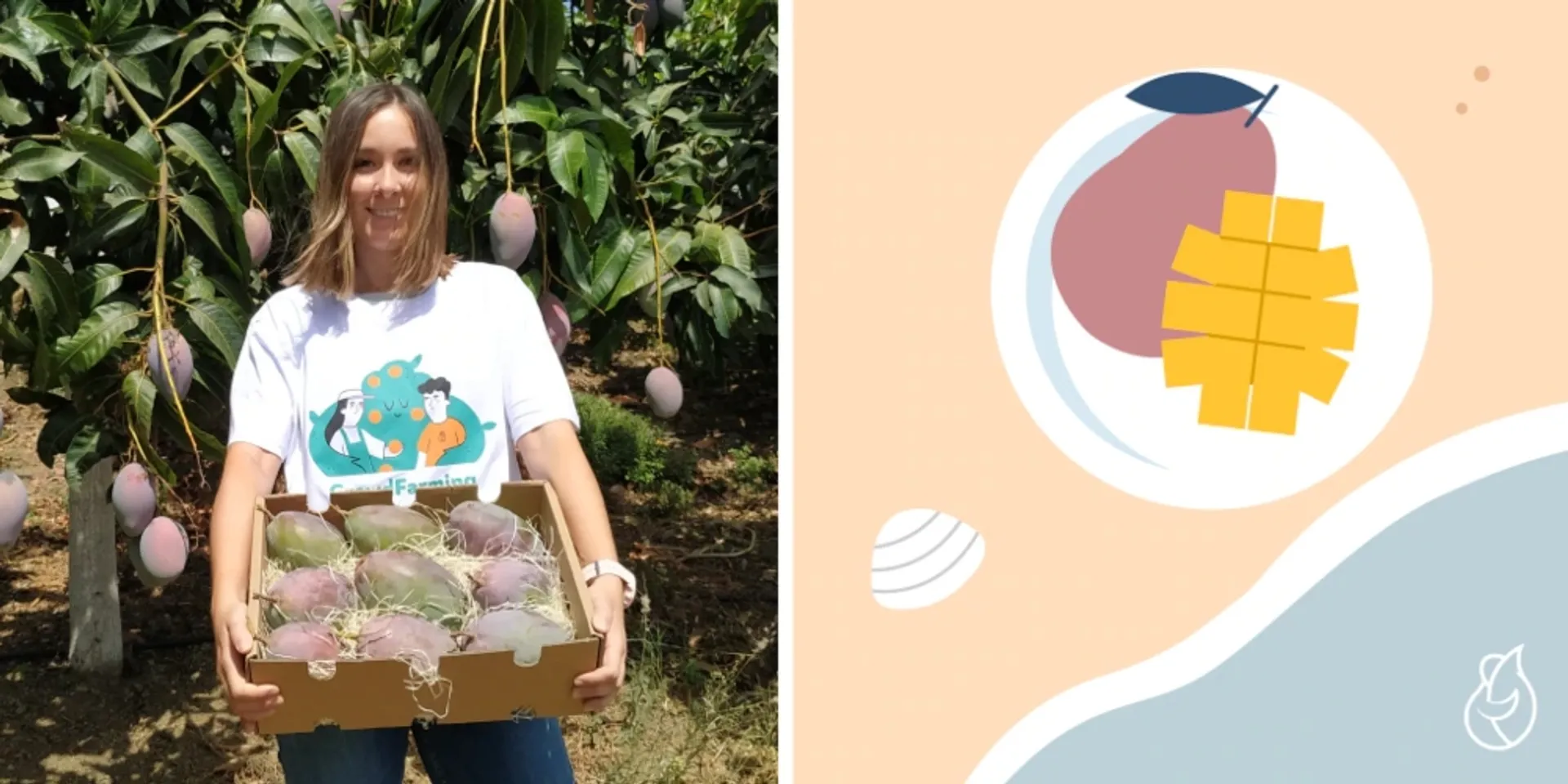 Jose Antonio is also another young farmer who combines his university studies with helping at the family-run business. This new generation of farmers uses social media platforms to solve the doubts of European consumers. On many occasions, they receive enquiries from people concerned about water consumption and whether the climate in their area is ideal for growing avocados.


"The Costa Tropical in Granada and the area heading towards Axarquía enjoy a tropical microclimate that is unique in Europe, the only one in which you can grow tropical and subtropical crops that would otherwise be found in South America, certain Asian countries or Central Africa."


José Antonio Fajardo – Hacienda Altos de Cantarriján


In this part of southern Spain, where just a few miles separate the sea from the mountains, farmers have plenty of water. Damián uses water from the snowmelt of the Sierra Nevada National Park to irrigate his fields on the La Reala farm. This water is stored in the Rules Dam and distributed to farmers for irrigation. This dam is part of the new infrastructure created by the government to promote the development of economically viable tropical crops in the area. These crops create employment during the quieter months for tourism, the other major industry in the region.


To conclude, Iñaki Hormaza Urroz reminds us:



"It's of great importance that European consumers consider products produced in Spain as local products. We have a minimal transport carbon footprint compared to tropical fruits that come from South America or Africa. Tropical products grown in Spain are very close to the consumer and reach them in just a few hours. We have a lower carbon footprint and we can harvest the fruit at the optimal point of ripeness. This has helped rural communities thrive. In Málaga and Granada, there are people living in the villages thanks to farming, as this lets them live in their place of origin without having to move to big cities."


People are increasingly aware of the impact generated by their consumption habits. Our purchasing decisions can create jobs in rural areas and decide the future of the European agricultural landscape.