Dear Crowdfarmer,


Hi, I'm Policarpio Enricoso, your new farmer protagonist for Saloy. I'm happy to become a part of this adventure. Thank you for supporting our community!


We're working hard to harvest our cacao on our farms in Saloy. During last season's peak harvest, which was between November 2020 and February 2021, our yield was lower than usual because the season started late and it coincided with heavy rainfall. And since our village is in a remote area of the region, our operations were also significantly disrupted by the pandemic because it made it even harder to travel.


We're currently in the mid-harvest season of cacao in which we typically produce about 20-30% of our annual volume. We continue to diligently work on our farms – we have been pruning our trees and applying biodegradable plastic sleeves to the cacao pods, a common practice here to prevent pests and diseases in a more organic and cost-efficient way.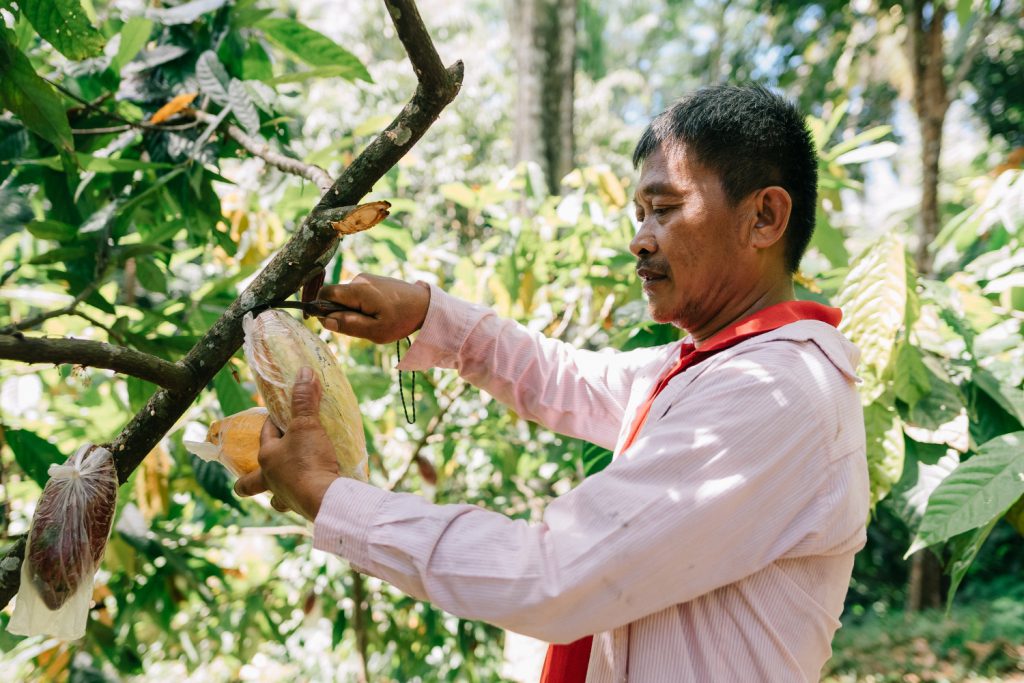 I'm the leader of the organization Saloy Organic Farmers Organization (SOFO), and along with 15 of my fellow farmers, we're taking several steps to convert our farms to organic. While we've been practicing natural farming for many years, many members weren't aware of the protocols and documentation required for certification, and there were challenges in acquiring organic inputs. With the help of Auro Chocolate and Masipag (a NGO dedicated to helping farmers in organic farming), we formed our organization last year and formally started the full conversion process.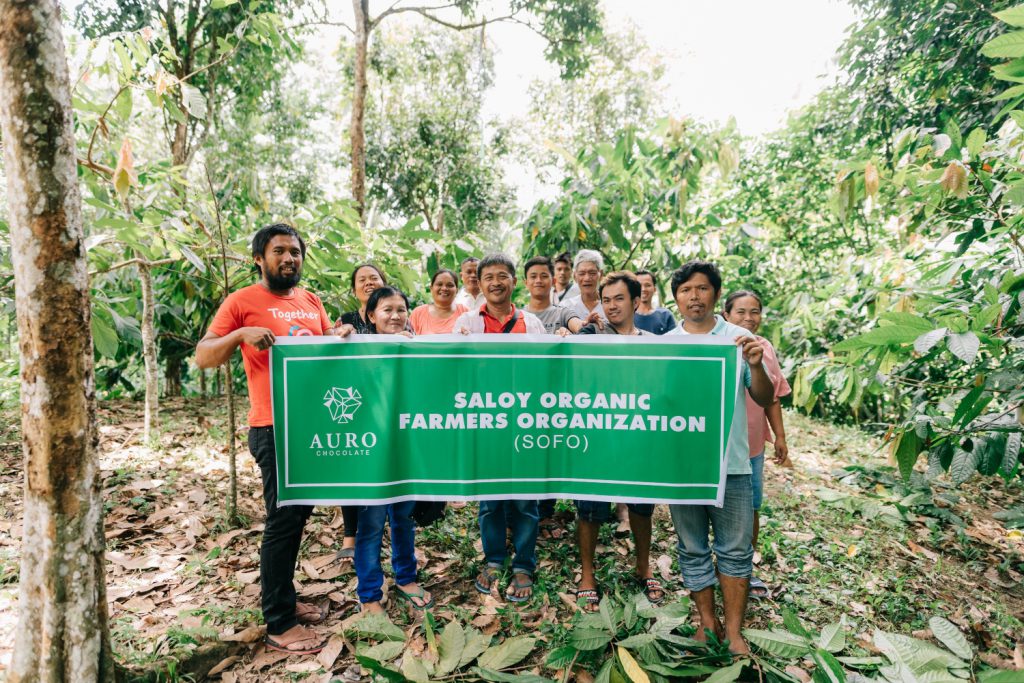 We have faced many difficulties this past year during conversion as our yield was affected when we adjusted our farming practices. While it's been challenging, we're committed to the cause of organic farming and try our best to support each other. We even created a compost pit recently and started doing vermiculture (worm composting). We're grateful for the support and training given by Auro and Masipag and feel optimistic about our progress.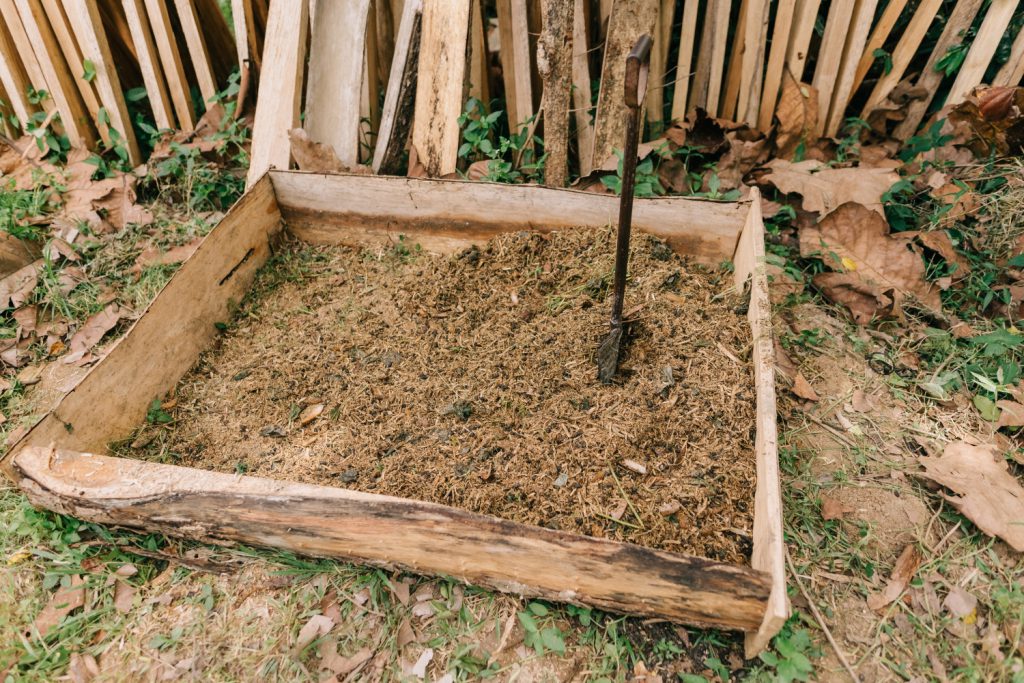 Besides that, we also have new facilities in our farm such as the solar dryer that we use to naturally dry the cacao after fermentation. We're also working together with Auro to build a Vermicast facility where we'll create our own vermicompost, an organic compost made using vermicast or castings from earthworms. This facility would help us a lot in our conversion to organic as it would significantly reduce the cost of our input and repurpose farm waste. Plus, it's a great way to get the whole community involved in the effort.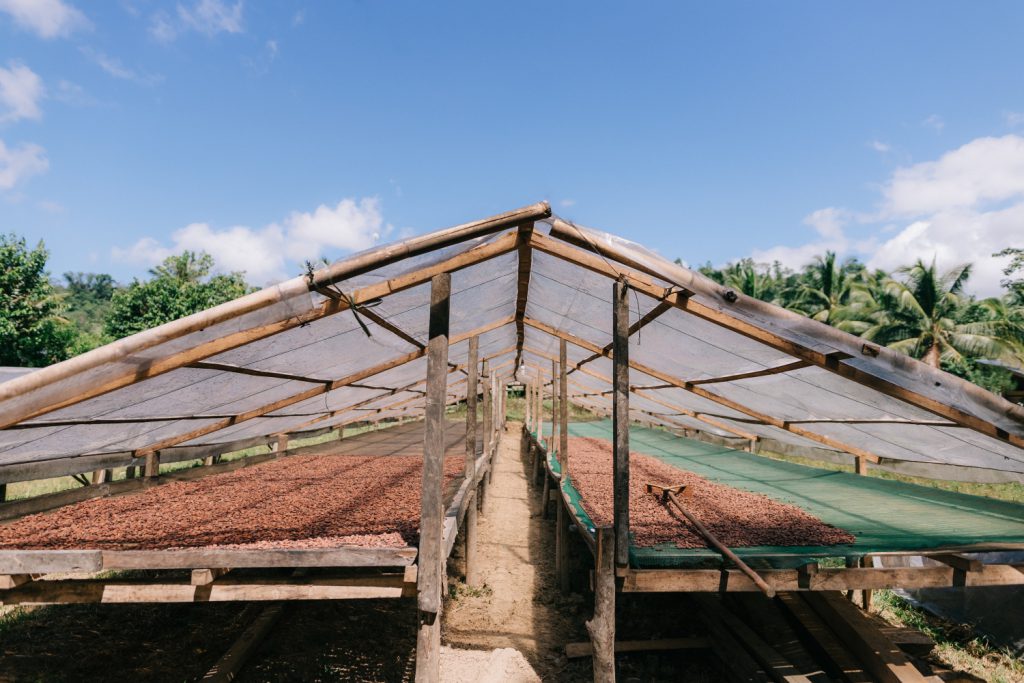 Right now, it's the summer season so it's very dry and hot. This type of weather has proved to be very good for our cacao trees and they are thriving during this time. We're thankful for the wonderful blessings we've received with the good weather and harvest.


We can't wait to share the chocolates that will come from this batch of cacao with you. The packaging of the chocolates that will be sent to you are FSC and PEFC certified, which helps promote sustainable forest management. The carton for shipping is also made from recyclable materials.


Auro Chocolate is currently looking to take a step further by exploring options for ethically-sourced, biodegradable, and compostable material for the chocolate wrapping and hope to replace it by 2022.


Thank you for your continuous support of our community!
With gratitude,


Policarpio Enricoso – Auro Saloy