Dear CrowdFarmer,

Regards from snowy Estonia where most of our team is spending the winter season.
As we are preparing for the new season that starts already in April, I think it is a good moment to look back to the previous seasons and also tell a bit about our plans for 2021.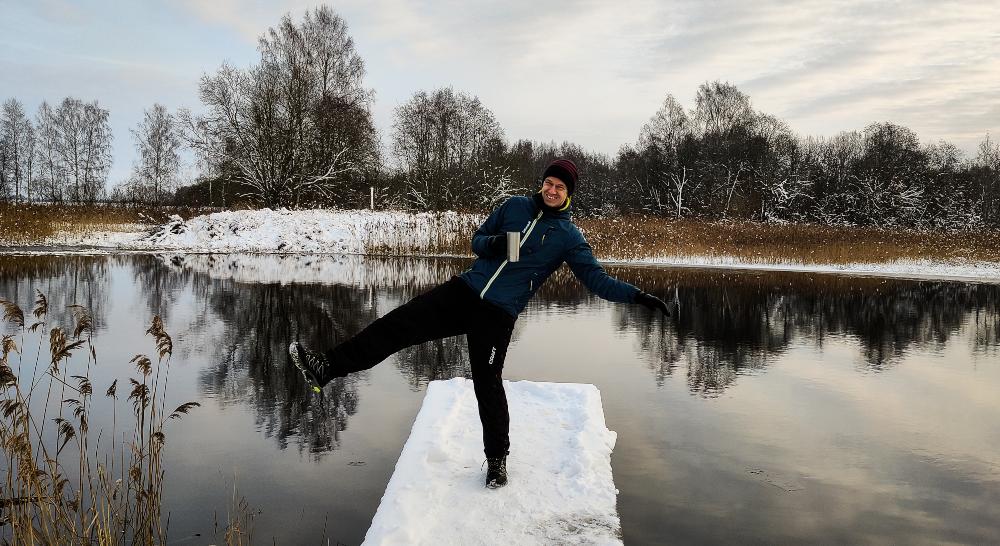 We feel very honoured and proud that you decided to adopt some tea bushes in Georgia. We're even more honoured that you're interested in how we bring back to life an abandoned plantation and an abandoned crop (!) in the middle of nowhere! This truly is an adventure and we want to keep you updated about how this journey has been going for us ultimately. Hopefully, you will form part of this tea-revolution next year as well.

What happened in 2020?

Despite the many challenges posed by the COVID19, we were still able to get through 2020 without major harm. The biggest challenge for our team was the very strict travel restrictions introduced by Georgia, that left most of our group stuck behind the borders until August. Still, we managed to keep things going with Kristiina and the production process never stopped.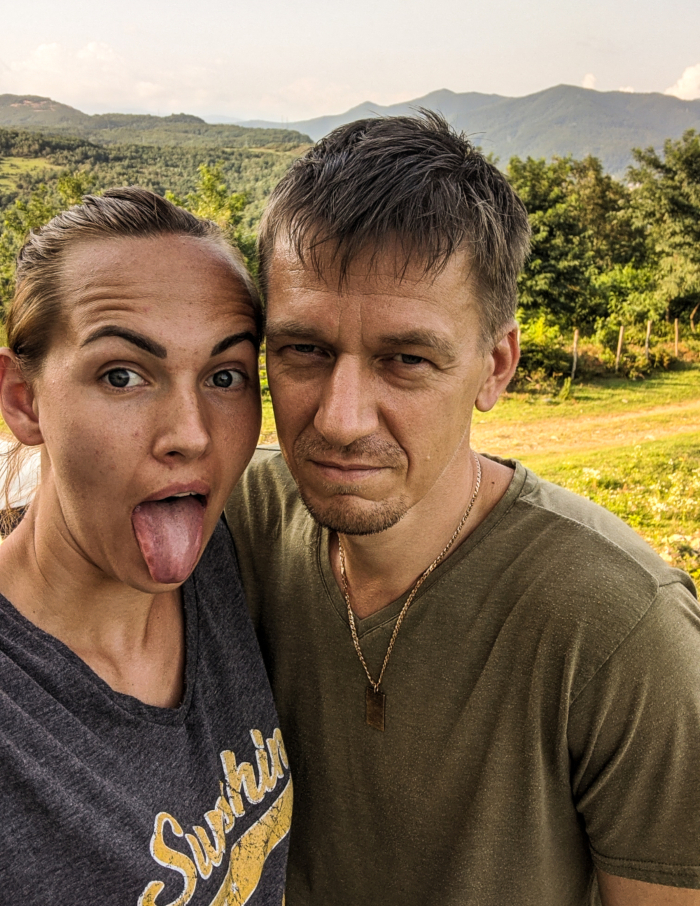 We made a huge jump in productivity, compared with 2019, but were still behind our estimates. The main problem here was the climate – we experienced a severe heatwave in July, with temperatures above 40° C every day for almost 2 weeks. Such hot and dry weather is not optimal for tea and the bushes reacted by "conserving" themselves and stopping the fresh growth. Once it happens, it takes another few weeks until they start to grow fresh shoots again. So, whereas we were ahead of our production targets at the end of June, in July-September we harvested only ~60% of our original target.

We cannot control the weather and unfortunately, such extreme periods are a growing trend everywhere. However, what we can do is to implement several measures to limit the impact. For example, in 2021 we start planting shading trees in the most open areas of the plantation to limit the intensity of the sun. We also have already purchased modern weather stations that we are going to install to each of our plantations to monitor the trends and conditions more accurately. That in return enables us to plan our activities better.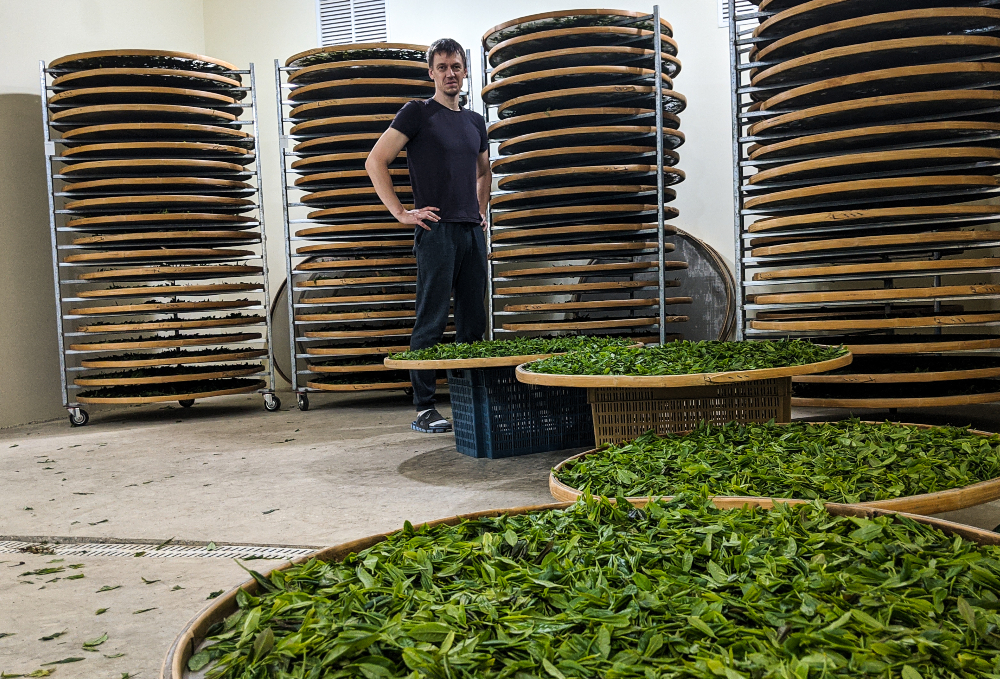 Our tea recipes continue to evolve and improve. It was our second full season and we are still learning and testing. But the progress has been evident for ourselves and also for tea lovers, both professional experts and casual drinkers. Still, we have another set of notes and ideas, things we plan to fine-tune in 2021. So, the progress hopefully never stops. But we are quite happy where we stand after 3 years.

If we look at our fields, then despite the adverse weather effects, the bushes continued to mature and grow, which allowed us to start the next cycle of the rehabilitation process last November. This means deep pruning the bushes to about 30 cm height to stimulate new growth and spreading of the "frame". Also, during the pruning, we will cultivate the soil between the rows and apply organic fertilizers (vermicompost and sawdust + locally produced Bactofert fertilizer on some plots). Each step is coordinated also with our organic certification partner to make sure that everything is done according to their guidelines.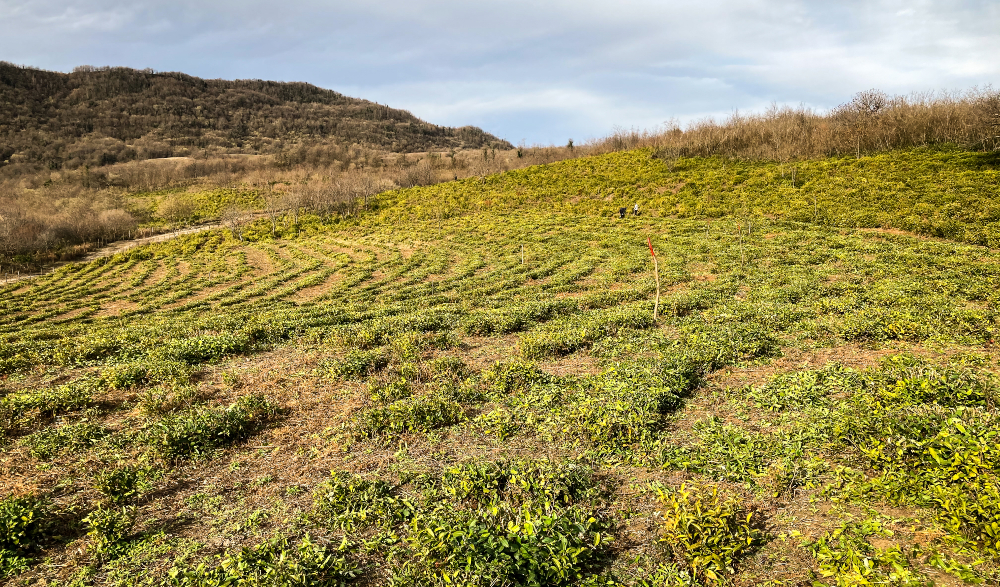 Our total area of productive tea fields is currently about 30 hectares and this winter we do the deep pruning on 6-7 hectares. This process continues next winter with another 7-10 hectares. Again, it is something new for us and it will be very interesting to see how the pruned bushes develop during the new season and what we can learn from this experience.

What is happening now?

Since the end of the last season, we have also adjusted our working practices based on the experience we have gained. Instead of big groups of temporary workers from nearby villages, we decided to move towards smaller professional teams, who are working full time all year round. Most of the permanent workers are still coming from nearby villages, but the approach is different.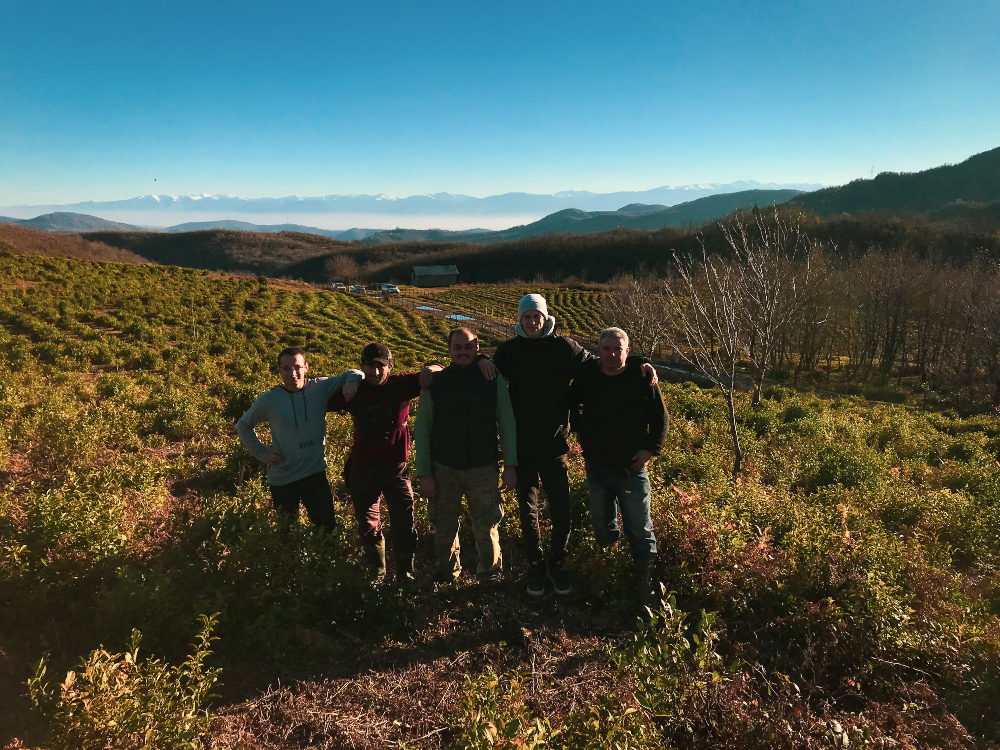 It's only a few months and too early to make definitive conclusions, but we can already see significant improvements in productivity and also in quality, so it seems to be a step in the right direction.

Mario, who is staying together with Hanna in Georgia over the winter, is coordinating all the field works and building up the plantation teams as we prepare for the season. It is a super important process which is laying the groundwork for our future and we are all very happy to see it going well.

Plans for 2021

Well, let's start with the most important project. We might have the best team in the world, but our productivity can only improve as much, when we don't have a storage place at the plantation to keep the equipment or when our workers don't have a place to stay when it starts to rain and there are no toilets around. It is kind of obvious, but unfortunately, we had neither financial resources nor the time to do anything about it. Until now.

I am very excited and happy to report that we have kick-started a project to build a small "plantation HQ" to each of our locations. Each service building will have storage space for equipment, resting rooms and toilets for the workers and also a small office space for computer work. The construction of one of theHQ's has already started at our biggest plantation, Renegade Estate, and by the end of the year, our employees can enjoy much improved working conditions everywhere.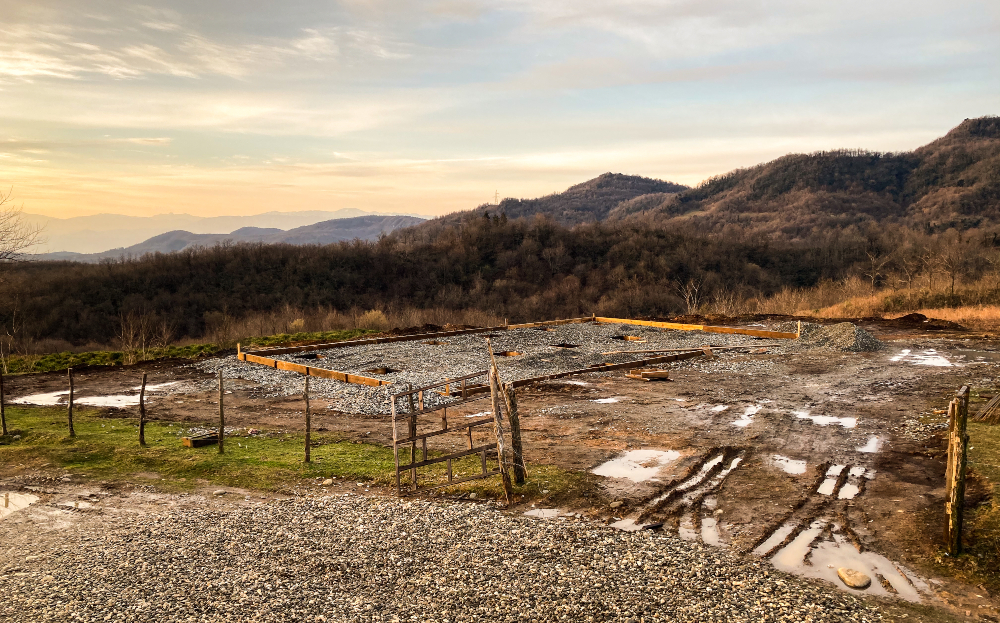 In 2020 we produced almost exactly 1000 kg of tea. In 2021, we estimate our production at 2500 kg, which means that we also need more equipment at our factory. We have already ordered the new machinery from our partner factory and it should arrive just before the new season starts in late April. We will get additional withering racks, a roller, a dryer and a machine we call ourselves the "tumble-dryer", which we use for both fixing the green tea and also as a dryer in case of some teas. Our packing department gets a new automatic weighing machine and vacuum packing machine to speed up the process on that front as well.

And this leads us to the next thing where I wanted to give a short update – our packaging. In 2021, we hoped to introduce different new formats and more sustainable packaging solutions, but unfortunately, we learned that our quantities are still too low, even as we grow quickly. For most supplies, you have MOQ (minimum order quantity) and this is a huge challenge for small producers who are looking for personalised solutions. So, unfortunately, there will be no metal tins and no compostable bags as we just could not integrate the costs into our business model with current volumes. It seems that some options might come to the table in 2022, some others in 2023, as we approach our "normal" productivity levels.

Last, but not least. We are also continuously thinking of how we could use our plantations even better to develop sustainable production of high-quality produce. So, we have planned some experiments for this year. In spring we plan to install a few beehives in our plantation to see how they adapt there and in autumn we plan to gather some seeds from our tea bushes in order to try to make organic tea seed oil. And we might have some other ideas that we are still not ready to share :). What comes out of all this and if there will be some new products that we can add to our offering in the future – this we will see already at the end of season 4.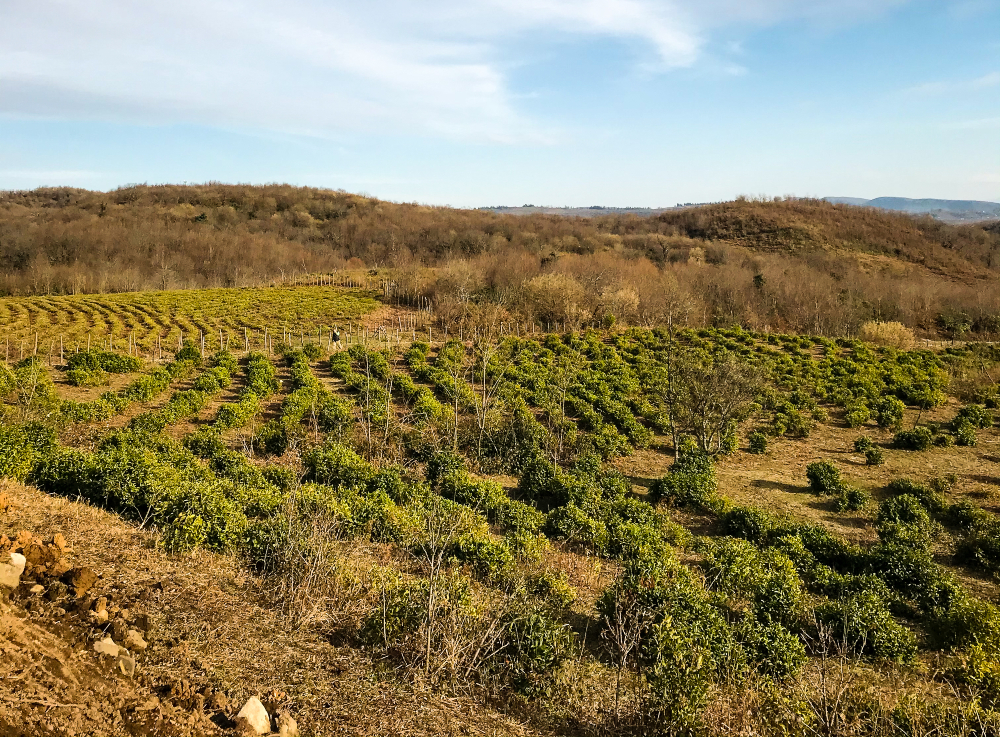 Stay safe and stay with us 🙏🏾

A big hug from the tea fields,

Hannes & The Renegade Team

You can renew your adoption by logging into your user account to receive the product next season.