Hello CrowdFarmers,

The year 2021 begins at full speed at Gabrasrosa. Indeed, we had our first birth on January 1st, a pretty little buck, who is already reserved by a breeder, who will welcome him into his herd after weaning. The start of this year is also a good time for us to step back, reflect on the past year and work on our strategy for the new season.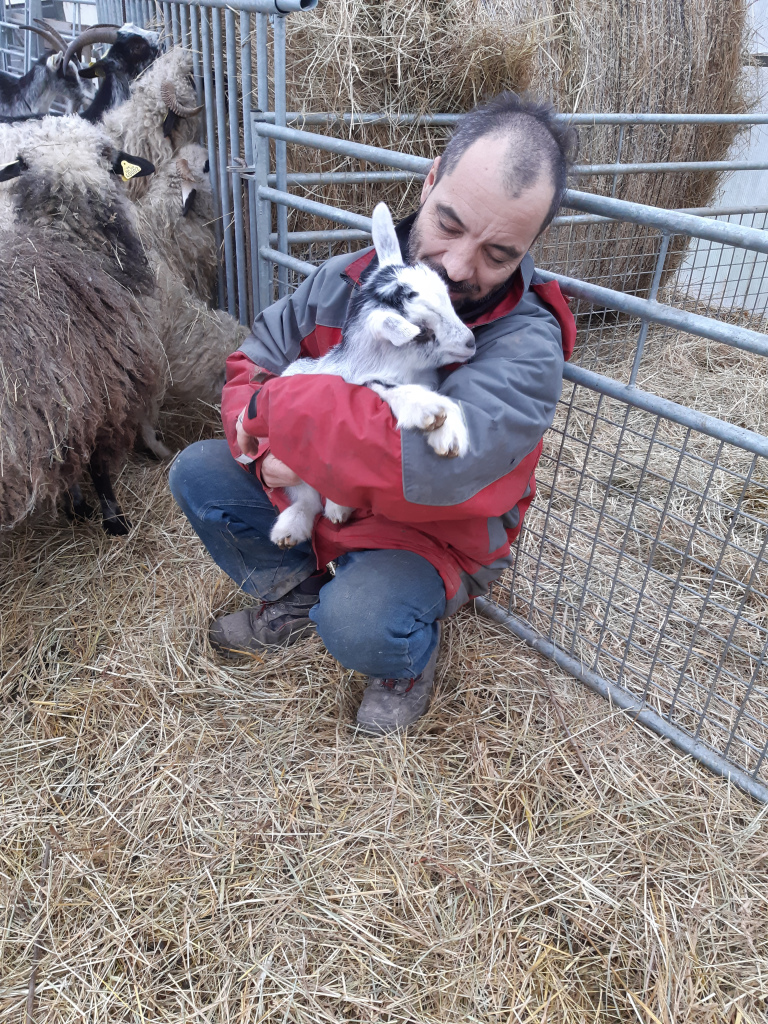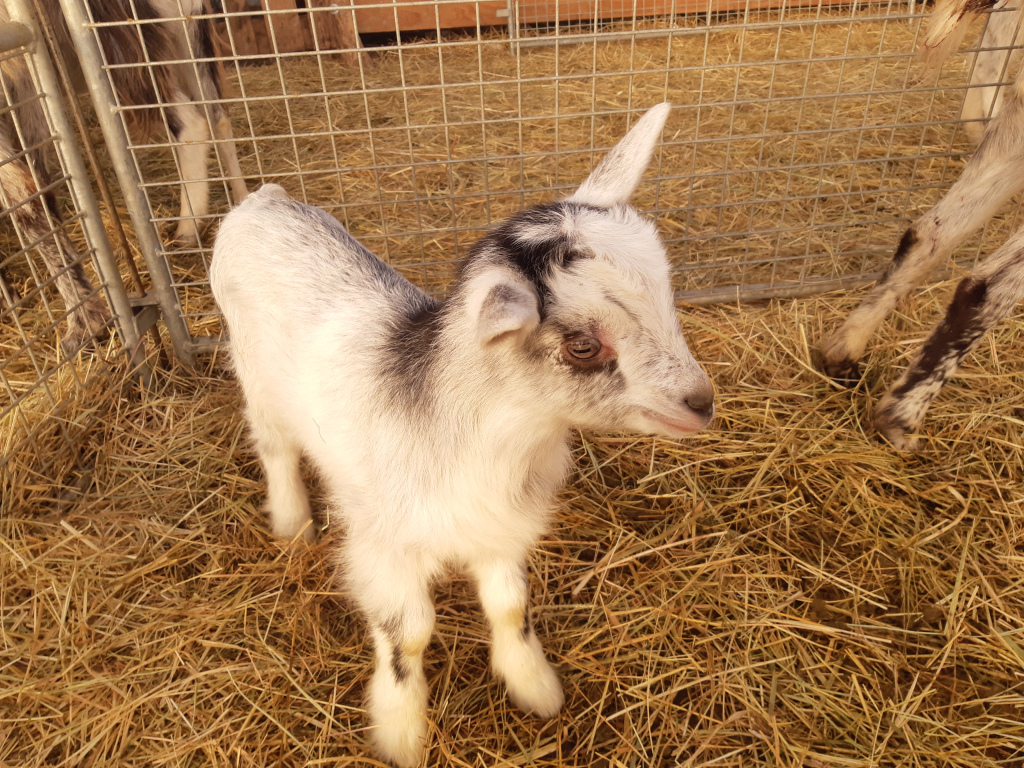 First of all, we took time to analyse the results of our first shipment to the CrowdFarmers. Fortunately, milk and plant production did not suffer too much from the drought that hit our region for the third year in a row. Our rotational grazing system has allowed us to preserve fodder resources for the animals, and the plants have benefited from the micro-climate of our garden, located along the river and shaded by the trees along the stream. Soap production has gone well, and we have achieved the scale-up needed to produce several hundred soaps in a short period of time.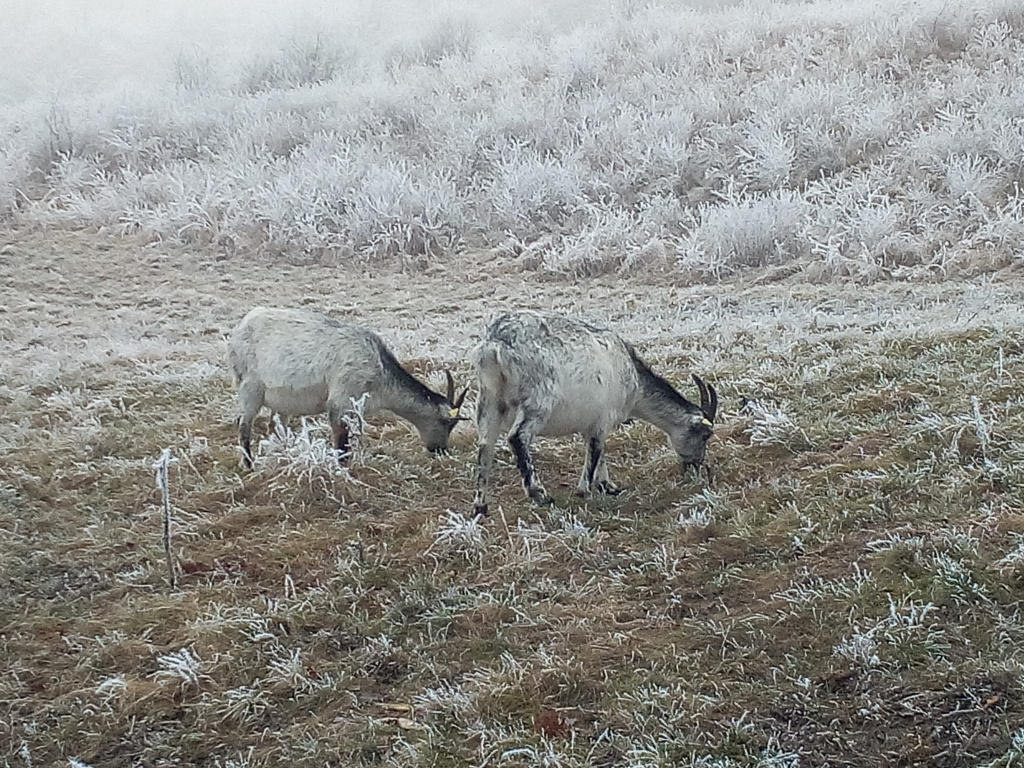 However, the health crisis made it difficult for us to get the packaging material, and we had to find last-minute solutions to be able to prepare all the boxes in time for the scheduled pick-up date. For the packaging, we have used recyclable materials: cardboard, silk paper, kraft adhesive and greeting cards. We also had confirmation of what we already knew: we are running out of space. We have temporarily transformed our office into a "logistics center", and have achieved to manage the various stages of packaging, but it is clear that we will have to speed up the various construction projects planned to provide us with a dedicated space for the packaging preparation and for storage.

Unfortunately, the shipment of the boxes was nevertheless delayed by several days and the flow was considerably slowed down, because carriers were overwhelmed by even greater demand than usual as the holidays approached. We are sorry if some boxes, intended to be Christmasgifts, did not arrive on time.

The success of our campaign and the warm welcome you have given to our products have strengthened our motivation and allows us to believe in the future of our farm. In 2020, when we were just starting our activity, all of the major business events we relied on to build our customer base were canceled due to health restrictions linked to the pandemic.

Thanks to the adoption-campaign for our goats on CrowdFarming, we nevertheless managed to generate sufficient turnover to balance our results. We have also helped other farmers to sell part of their production, using local oils and fats to make our soaps.

Finally, after 4 years of hard work to restore the property and build the production tools, we will be able to earn a small first salary. Several pending projects will be able to move forward. We are going to build a herbarium as well as a distillery to be able to transform our plants under better conditions.

Your enthusiasm has also prompted us to think about new projects. We are currently working on the preparation of two adoption-campaigns for medicinal plants produced on the farm, from which we will develop a new range of cosmetics. You soon will be able to take care of your skin thanks to balms, hydrosols and masks, the formulas of which we are actively testing at the moment.

We also applied for a competition, "La Fabrique d´Aviva", which could give us a major boost in the development of our company and our production tools. We have passed the first selection stage, and the second stage started on January 12th. You can help us collect as many credits as possible by voting for our project here: https://www.lafabriqueaviva.fr/fr/project/5585/show. This link can be shared of course, we need all your support!

In the meantime, we are getting ready to welcome the 2021 kids. Earthworks have enabled us to improve the atmosphere in our goatbarn and create a water reserve for the animals and the plants. The interior layout of the goatbarn has also been revised, in order to enhance our working conditions and facilitate the separating of goats and their young, in groups, by affinity.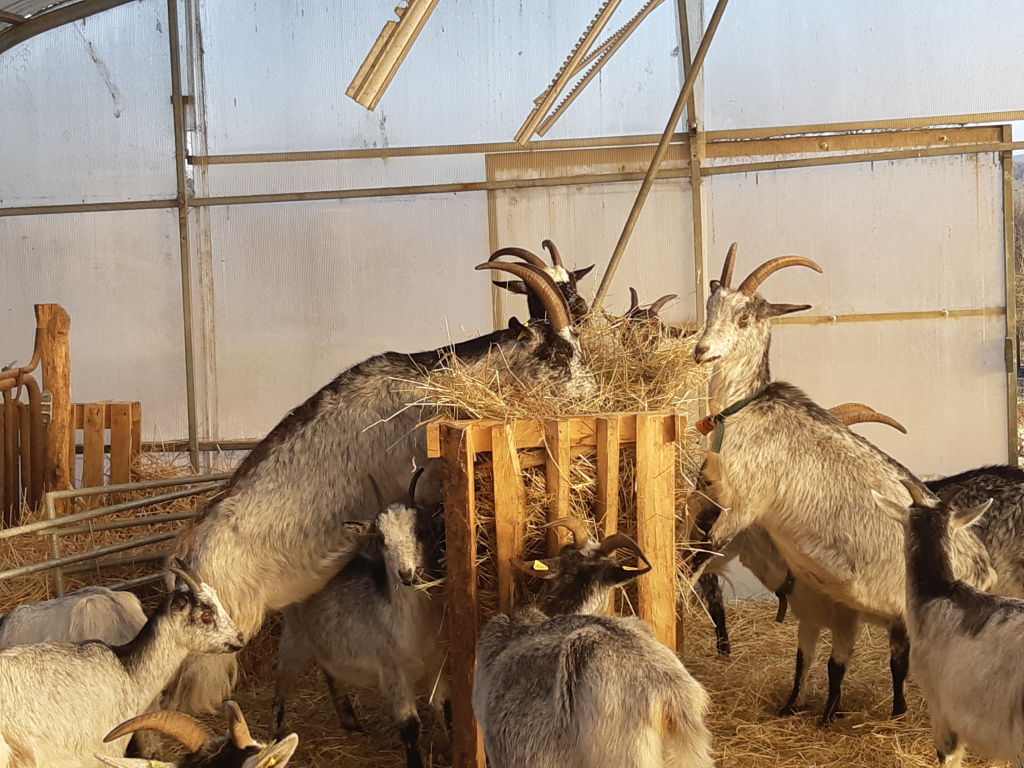 We are therefore ready for a new season, full of projects, goats, plants, soaps and, if the sanitary situation allows it, visits from you, one of the first CrowdFarmers who believed in us and in our project ! We look forward to welcoming you and showing you around our facilities.

Sarah BERNHARD-PAPIN