Egun on* Dear CrowdFarmer,

I am writing to you again above all to thank you for having supported us in this magnificent adventure.

First of all, I have to give you some news about our sheep: after a season of milking and cheese processing, they are now enjoying five months of well-deserved rest! In the mountains our sheep have grazed on fresh grass all through the very sunny summer. It was a real paradise for them; we wished we could keep them company.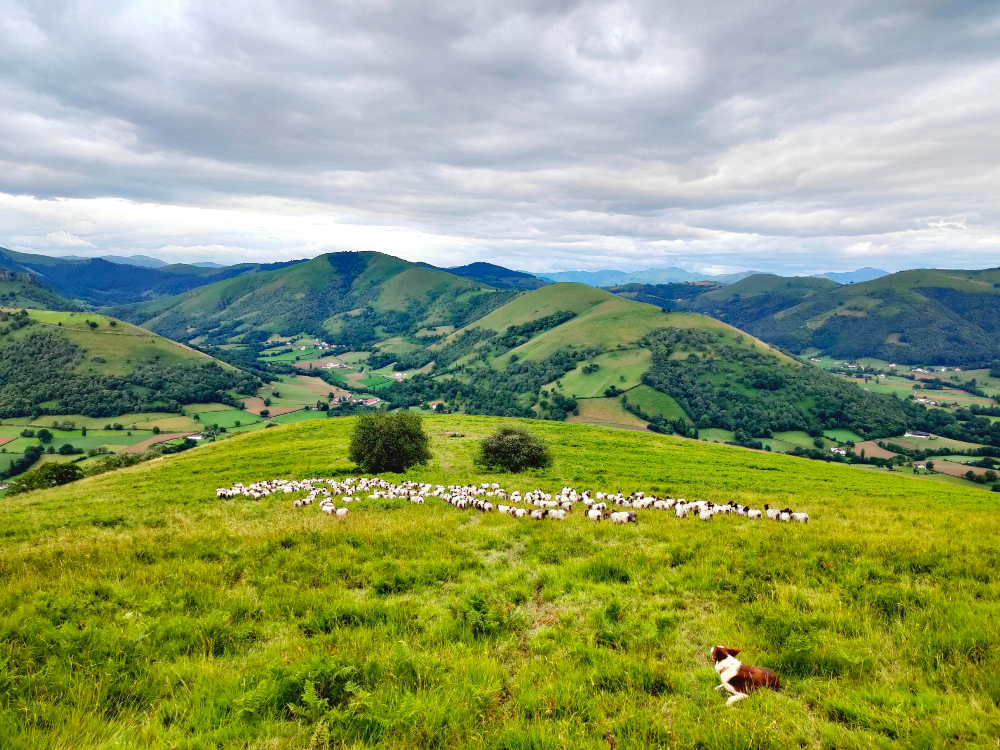 In autumn the weather changes. The nights getting cooler and the grass becoming scarcer up there means it's time to return to the grassy meadows and the sheepfold. During this winter the newest lambs started to bleat their arrival.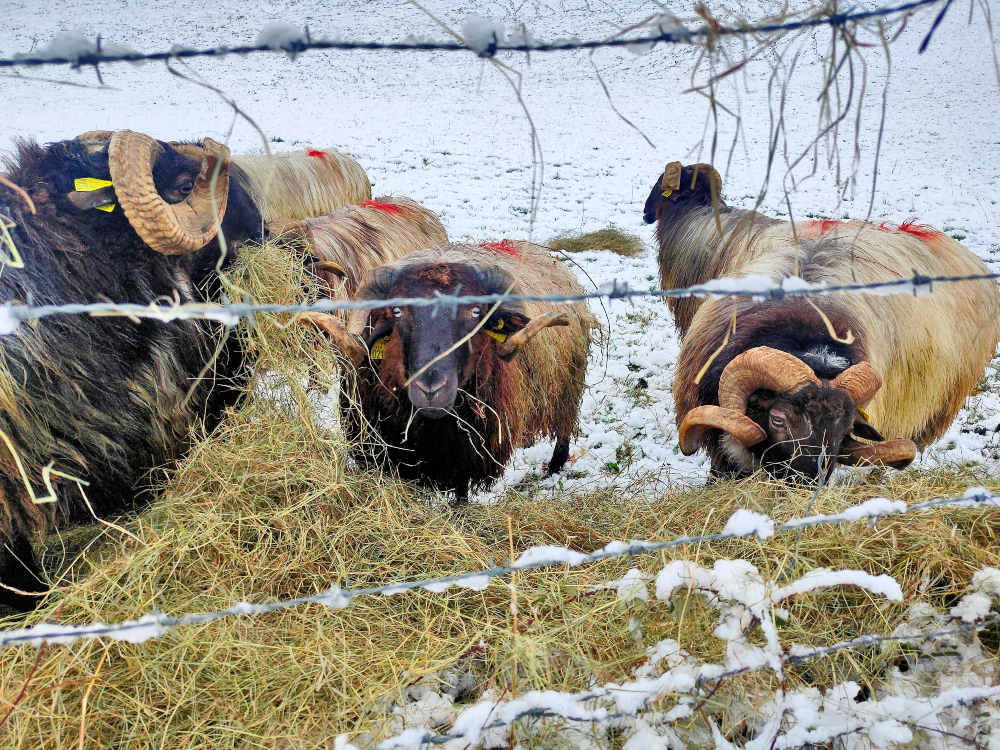 Fortunately there are three of us working on the family farm: Christelle, my partner, joined me when my parents retired, and Cécile, our seasonal worker who has been with us for two years, a valuable assistant who helps us every day with the milking, cheese processing, and maintenance of our cheese during the long months of ripening! Our focus, beyond our animals' welfare, is always to offer the highest-quality cheeses!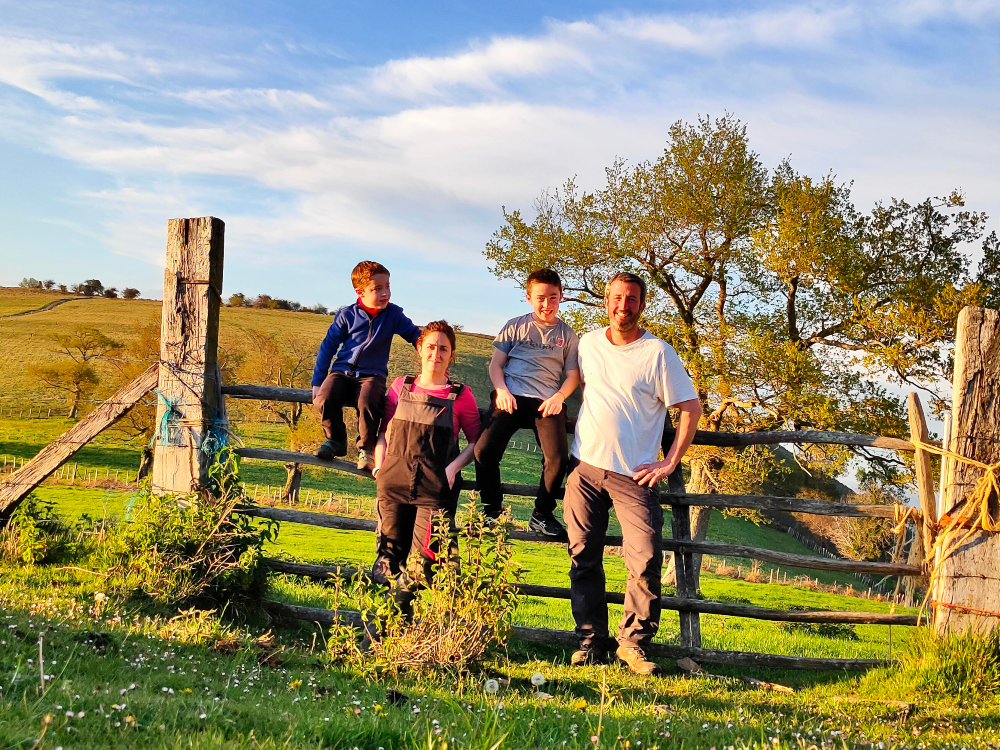 Our days are very intense. They start at 6:00 a.m. with milking, then we transform the hot milk directly into cheese by respecting the different stages of 'PDO OSSAU-IRATY' farm-based cheese production, starting with the whole raw milk: raking, curdling, slicing, collecting the curd in the moulds, then pressing for three hours. The next day, the cheeses have to be salted and finally, on the third day, they enter the maturing cellar for several months. Monitoring and care continue, as each cheese has to be turned and lightly scrubbed each week.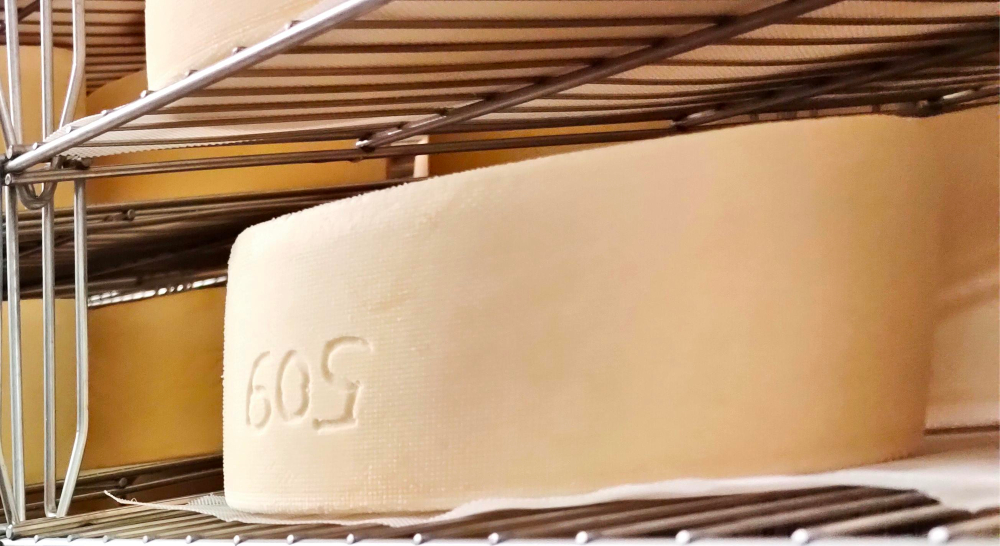 The ewes have an appetite; after milking, they benefit from a good meal of hay while waiting for the first rays of sunshine to remove the dew deposited on the grass. From 11:00 a.m. to 4:00 p.m., the sheep will graze in the meadows. At this time we have to prepare the sheepfold, spread the beautiful straw on the litter and put hay back in the feeders. When it's ready, the ewes can come home again for their evening milking.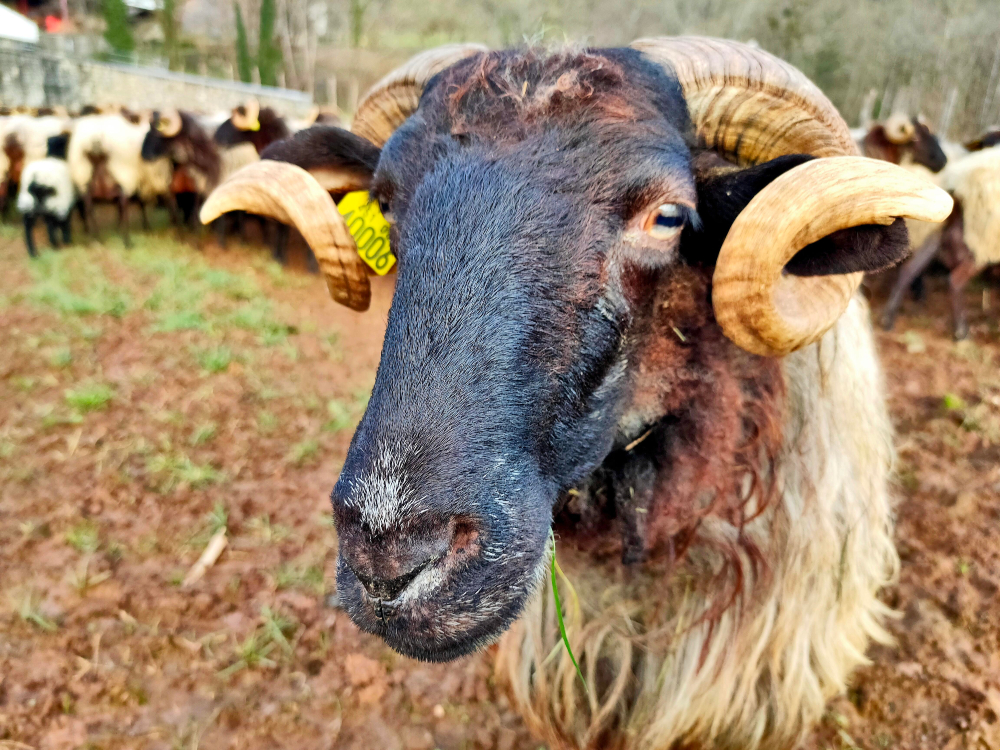 When the television channel France 2 visited us, it was a surprise and honour for us and our sheep to talk about our unique experience and show how the solidarity between CrowdFarmers and Farmers bears fruit. It was a real success, partly thanks to you! This is why we would be delighted to have you with us for this new season with new PDO Ossau-Iraty cheeses that are always so good.

My sheep and I hope there will still be just as many of you, and in the meantime we send our very best wishes.

See you soon,

Sébastien Astabie

Aozteia Farm

*Egun on: 'Hello' in Basque

You can renew your adoption by logging into your user account to receive the product next season.your-farmers-voice-ferme-aozteia-march2021