Dear CrowdFarmers,

We would like to thank you once again because this is the third year that we are part of this beautiful adventure that is CrowdFarming!

The year 2020 was complicated for everyone and did not spare us however, we learned a lot, and especially to adapt, we will explain everything.

It started with the fact that we had almost no ducks because of the sanitary crisis (due to less demand for chicks, there were fewer births…), which, as you know, are essential to our growing culture. Without the ducks, our rice would not be the same and we do not intend to produce it differently! It is thanks to the ducks that the rice 'Canard des Rizières' was born and that it has this characteristic taste that makes it unique and of which we are the only ones who produce it in Europe.

We met a duck breeder who pampered the ducks for a month before we picked them up and introduced them in the rice fields.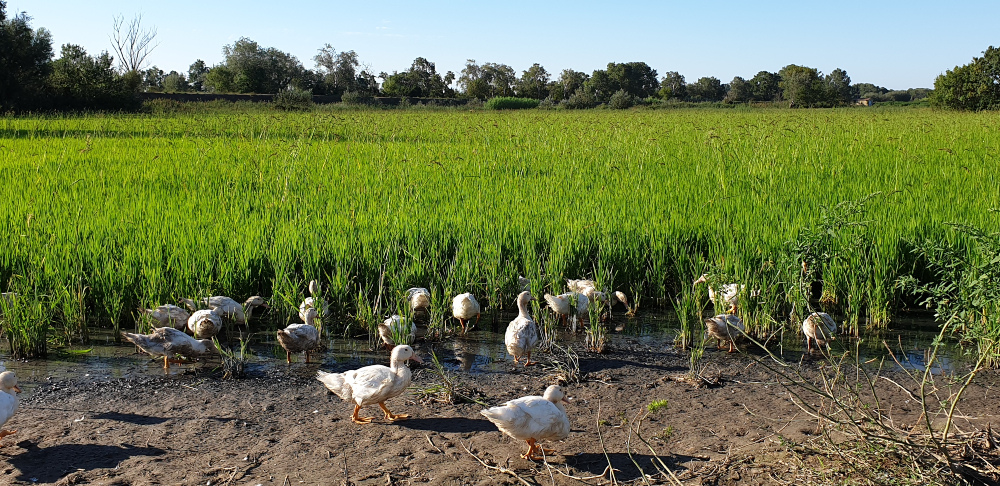 This allowed us to prepare for their long-awaited arrival by working on the soil. We also cleaned and repaired our entire irrigation system: we cleaned all the ditches and changed some of the water hammers to bring water to all our plots.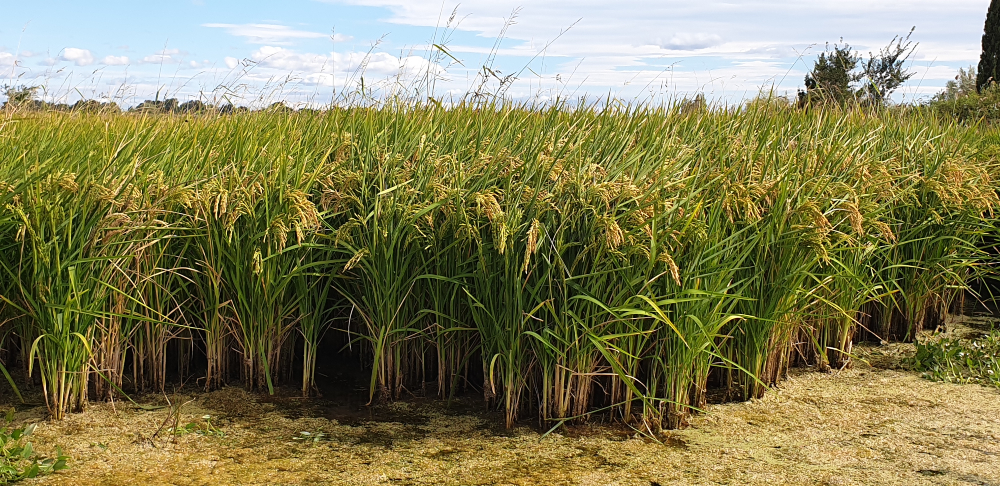 We sow the rice in dry conditions, so without the rice fields being flooded, there was unexpected heavy rain the next day which created crusts and therefore prevented the seed from germinating… we invested in equipment such as a decompactor to aerate the soil as soon as possible…

Our 1200 ducks arrived at the beginning of July at the rice fields, which were already under water at that time. We will still send you the video of their arrival, it is every year an important and magical moment for us, we would like to share it with you!
The ducks have many predators in our region and unfortunately, despite our daily presence and radio transmission at night, they were not spared. We have unfortunately lost 1/4 of them.

We reacted as quickly as possible by creating a refuge island in the middle of the rice fields. It is planted with many fruit trees, which provide shelter for the ducks, give them additional food but most importantly provide a safe and protected gathering place at night.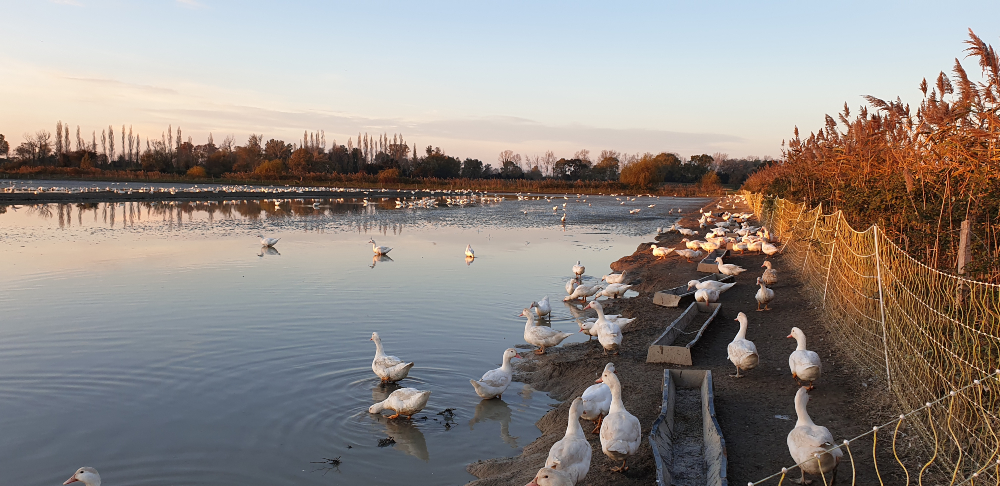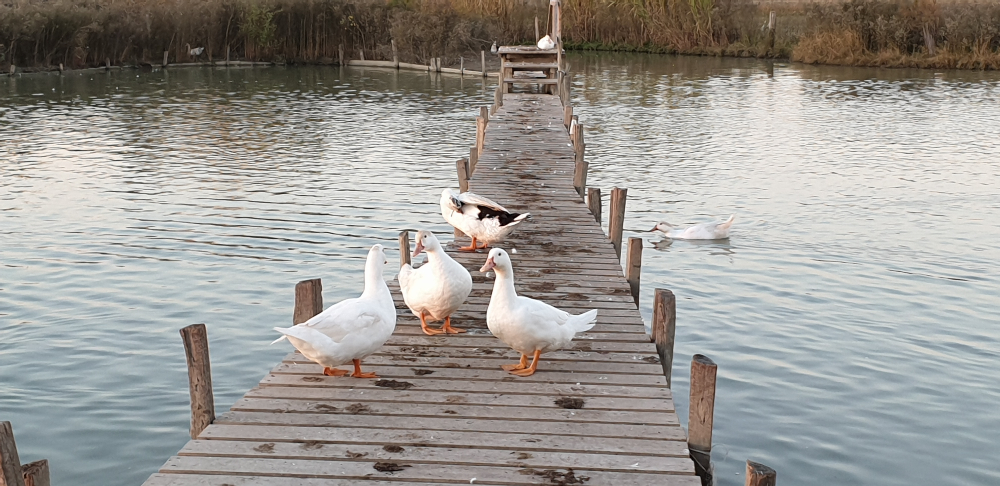 The harvest took place in November, the weather conditions and various factors made it worse than in other years, but the grains are magnificent and the rice continues to be so delicious and fragrant!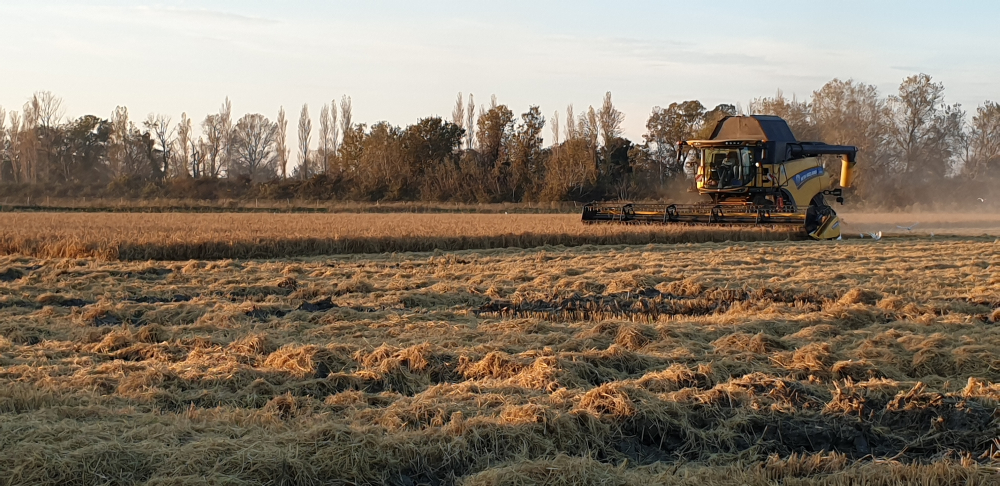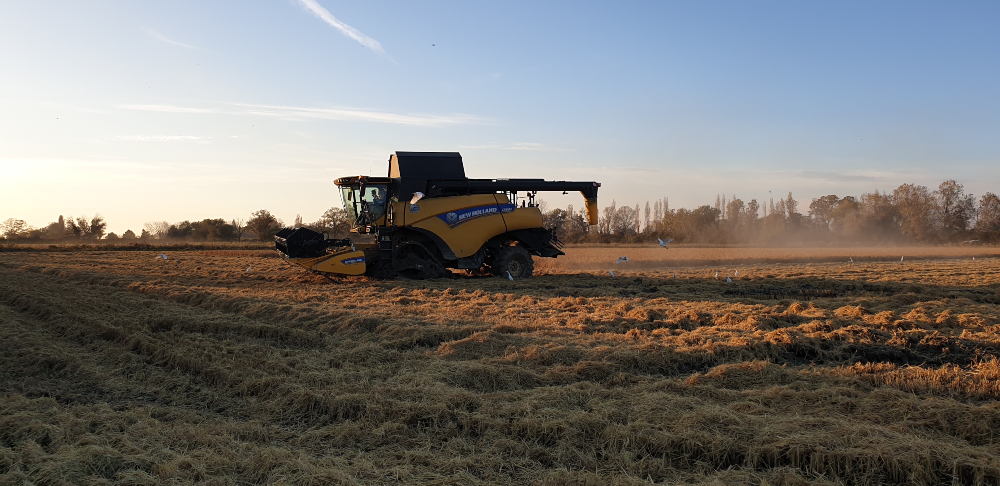 The round grain rice that we reseeded met all of our expectations, in future years we will offer you the 3 varieties of rice!

We spent a whole day finishing the harvest packages. Some friends who have been supporting us since the beginning of this adventure helped us pack. We can tell you that each package was prepared with care and love in a convivial atmosphere.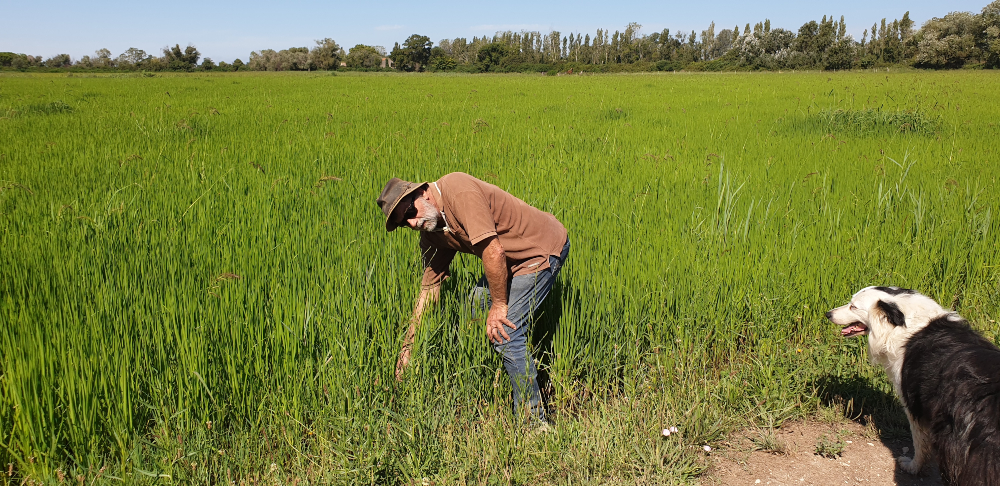 We have been touched by the number of dedications, texts, and boxes that you have sent to your loved ones.

We usually work with business clients, the local school cafeteria, and restaurant owners who have suffered and are still suffering this year. As a result, we have a surplus of harvest and therefore we offer you to send the rice as early as April.

Thank you for sharing our values, thank you for loving our rice, and thank you for supporting small farmers.

Bernard Poujol

You can renew your adoption by logging into your user account to receive the product next season.