A company's long-term viability is determined by three factors: economic efficiency, social equity, and environmental stewardship.


We at CrowdFarming want to take things a step further. We've decided to change the agri-food sector, which produces a lot of food waste, is economically unfair to producers, and lacks transparency in terms of food origin and life cycle.


We seek to make the supply chain more efficient, fair, and traceable. Our strategy is built around five primary pillars:


We create a supply chain that is more efficient.
We give farmers the tools they need to plan their harvests based on actual demand.
We eliminate middlemen and empower farmers to choose their own selling prices.
We help farmers make the transition from conventional to organic farming and beyond.
We raise consumer awareness of the agri-food industry's major social and environmental challenges.


We were able to incorporate more than 378 goods from 170 farms in 2021. Without the need of intermediaries, farmers have sold over 12,000 tons of sustainably grown food. More than 900 tons of food have been saved, and 850 hectares of land have been converted to organic agriculture.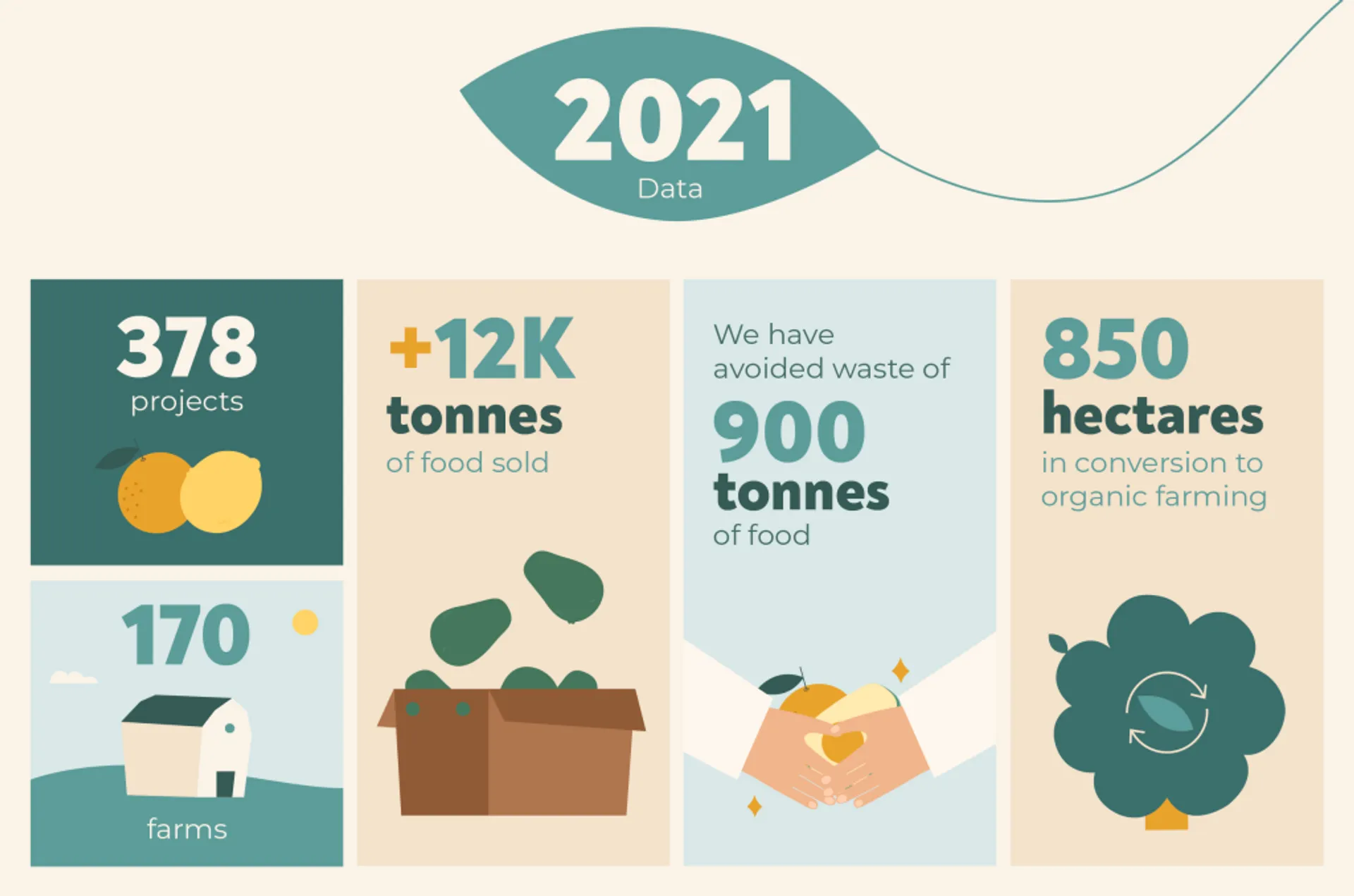 The primary worldwide challenges we face, how we handle them, and our results to date are all detailed in our Impact and Sustainability Report 2021.


READ OUR REPORT


Our goal for 2022 is to keep advancing the agri-social transformation that is already underway in our society. We applaud the fact that an increasing number of people are concerned about where their food comes from, how it was grown in an environmentally sustainable manner, and the social and economic impact it has.