Coffee from La Clarita
2,72 kg/låda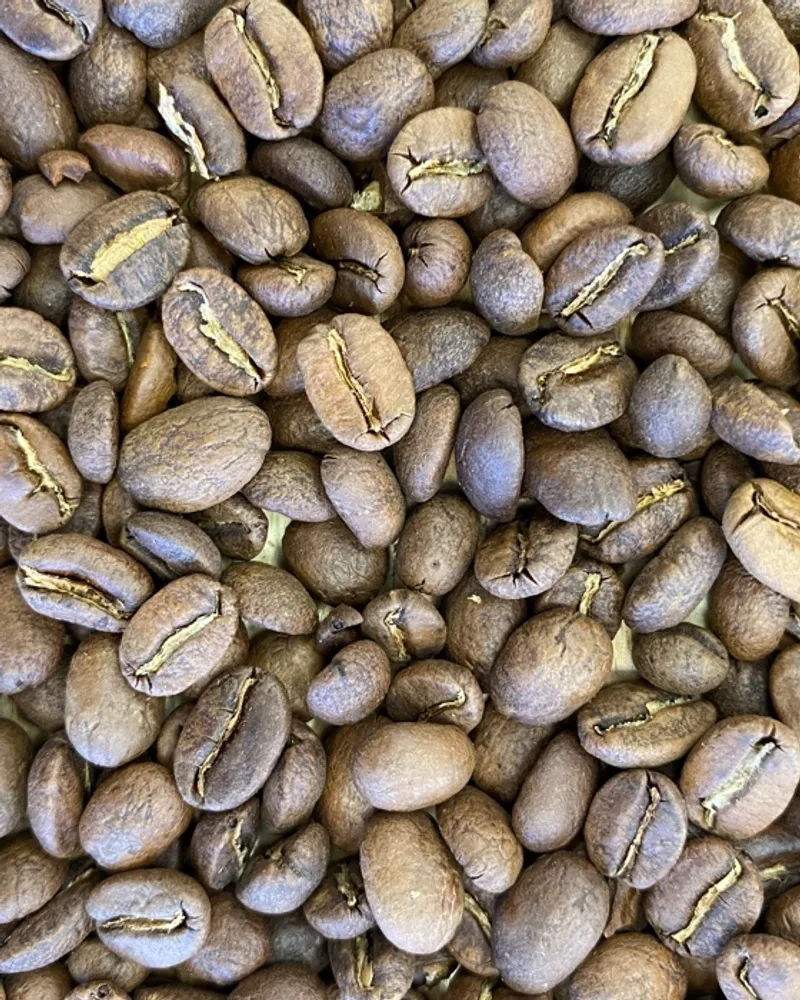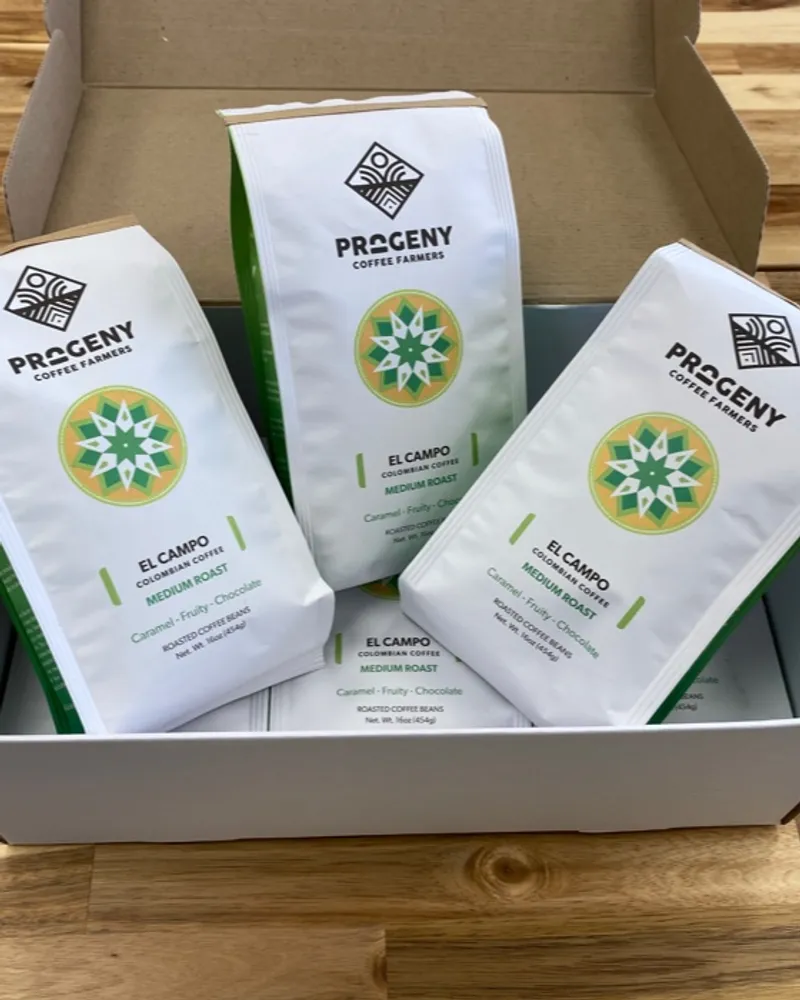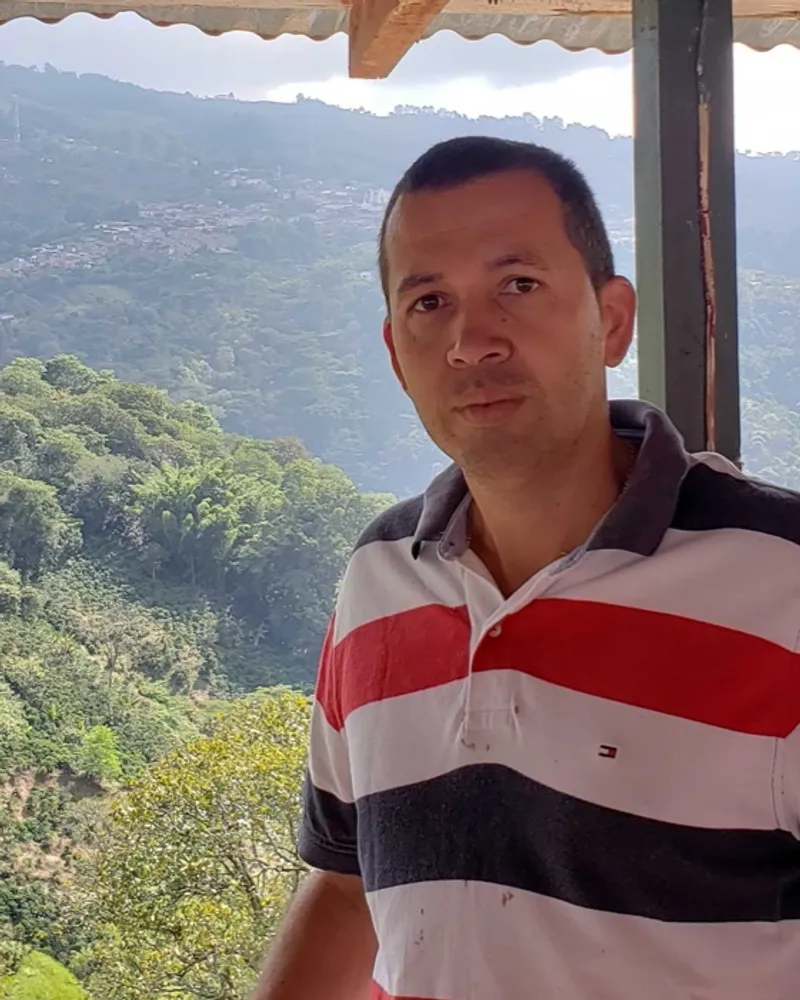 Coffee from La Clarita
2,72 kg/låda
Köp direkt från odlaren. Utan mellanhänder.
Begränsad och säsongsskörd.
Farmarn skickar (ännu) inte till:
Förenta staterna
Specifikationer
Lådans innehåll: 1 låda innehåller 2.72kg ekologiskt kaffe
Sort: Supremo
6 x café Progeny orgánico "Supremo" en grano (453,59g, saco) mellanrost: idealt för bryggkaffe
Ett kaffe med toner av choklad och karamell med fruktig arom
Kaffet levereras förseglat i säckar av naturliga rörfiber, i en låda av återvunnen kartong
Alla våra kaffesorter är klassificerade över 84 poäng enligt Specialty Coffee Association (SCA) som klassificerar kaffe som en specialité från och med 80 poäng
Förvara på ett torrt ställe i rumstemperatur utom räckhåll för solen, och förbruka inom 6 månader efter leverans
Personanpassad skörd
Familjeodling
Officiella certifieringar
Ekologiskt
John Jairo Pulgarin is a coffee farmer full of hopes and dreams. The obstacles he faced were just lessons to get stronger and move on. He tells, with great humility, the great effort that went into buying his La Clarita farm. John grew up in a poor family where from an early age he worked as a coffee picker on other farms. From there, the love of coffee and its cultivation was born, and with it the dream of giving their children an education and a different future. For this he worked hard and saved and after several years he managed to realize his dreams. Since 2012 he has been the owner of Finca la Clarita. John Jairo has three children and his greatest desire has been to be able to give his children the education that he did not have. A dream that he has achieved, thanks to his hard work and perseverance. Every day there are jobs to do on the farm. Because it is a small property, two people are in charge of the daily tasks of the farm: cleaning, fertilizing, drying ... we call this farm maintenance. When there are work peaks, the workforce increases to 4 workers who are in charge of the collection of the beans. In times of big harvests, he manages to have 6 to 8 collectors depending on the amount of coffee. In addition, there is always the manager who's in charge of the farm and his wife, along with my family and I. The manager's wife is the head chef and is in charge of cooking lunches for everyone. When we are in harvest, she receives help from my wife. In search of a better future, my path crossed with Progeny Coffee. They manage to secure a sustainable price for my production. Today I am a producer of Progeny Coffee, one of the few who bet on organic cultivation among Colombian producers. __Progeny Coffee__ Progeny is a project of young Colombians that develop direct sales channels between coffee farmers and consumers. María J. Palacio, daughter and niece of Colombian coffee farmers is the founder and CEO of Progeny Coffee. María and her team offer coffee farmers like John and his family a direct window to the rest of the world. María is the voice of these coffee farmers and reports to the outside as well as to them on the inside. In recent year María had the chance to travel the world pointing out that the coffee that consumers usually have access to has turned into a commodity. Being a commodity it is difficult and impossible to know who has cultivated it under which economic circumstances, using what techniques. Within Colombia María brought together a group of coffee farmers to advocate for the quality of their cultivation. Her plan to achieve this: making sure that the coffee farmers are the protagonists and not only of the cultivation but also of the sale of their own coffees. María put it like this: "In order to motivate a coffee farmer to produce quality you need to let him take part in the entire value chain. As well as consumers, who want to know more and more about the farmers, the farmers also have a right to get to know the consumers and feel special and convince them that it is worthwhile to go for responsible and top quality cultivation".
The farm La Clarita can be found Risaralda division, one of the Colombian divisions belonging to the "Coffee Belt". It is a traditional coffee farm close to the Natural Park Tatamá of the Western mountain range of the Risaralda division. This farm is a farm many people would dream of, and in 2012 with a lot of effort and hard work I accomplished that dream. Since El Parque Tatamá is recognized as the only untouched virgen vegetation area in the world, the importance of managing La Clarita with strictly organic practices was clear to me from the beginning . Being on the foothills of the Protected Area the farm has a very diverse and important flora and fauna which creates an ideal ecosystem for a cup of 100% organic coffee. Moreover, the farm relies on the many different water springs in Páramo, which are one of the few water springs that have not been altered by humans, originating from a natural and pure source. In order to maintain sustainable agriculture, environmentally friendly practices are carried out. Being in a natural park area requires the strict control of these practices. In addition, to obtain the certificate of organic coffee, controls are carried out constantly. We control the herbs by cleaning with scythes to keep the crops clean. Pest control focuses on controlling the broca plaque and is based on prevention and cultural methods. We work with "Re-Re", that is, constantly re-collecting and re-checking that there are no grains in the soil that can reproduce the larva. As it is an organic crop, the adaptation of the fields is carried out through a native forest, to maintain freshness and shade; this helps to maintain active biodiversity and keep the forests in their normal state. Being an organic farm we use the remains of shells to obtain organic fertilizers During the process we carry out different quality control checks. We do the first one on the farm. We use a device called a refractometer, which is responsible for measuring the concentration of sugar inside the grain. Since the honey that the fruit has carries the flavors, the more honey or sugar concentration, the better flavor we obtain. The second is done by means of the thresher, where we use a machine that selects beans by color. The third is done by means of meshes, which only allow the best size grains to pass through. The remaining beans are sold at the local market.
Frågor och svar
Vilken inverkan har mitt köp?
Hur färdas min beställning?
Vilken inköpsgaranti har jag?
Vilka fördelar får jag av att köpa direkt från odlaren?