Organic white wine from Birnstingl-Gottinger
2,25 kg/låda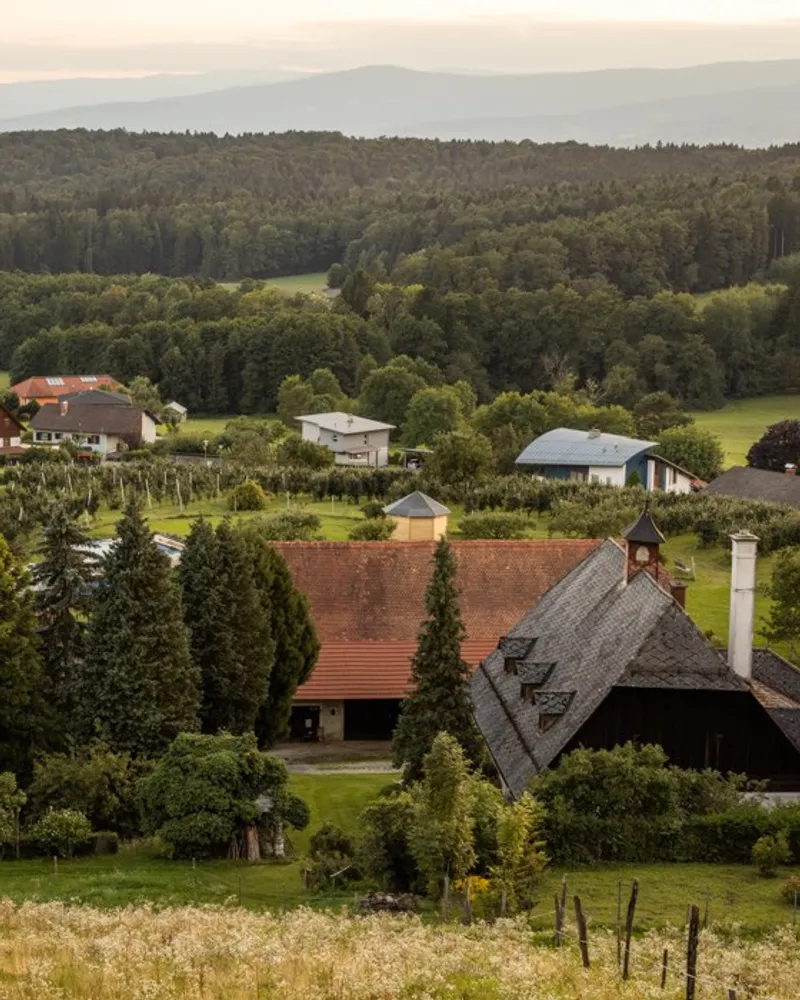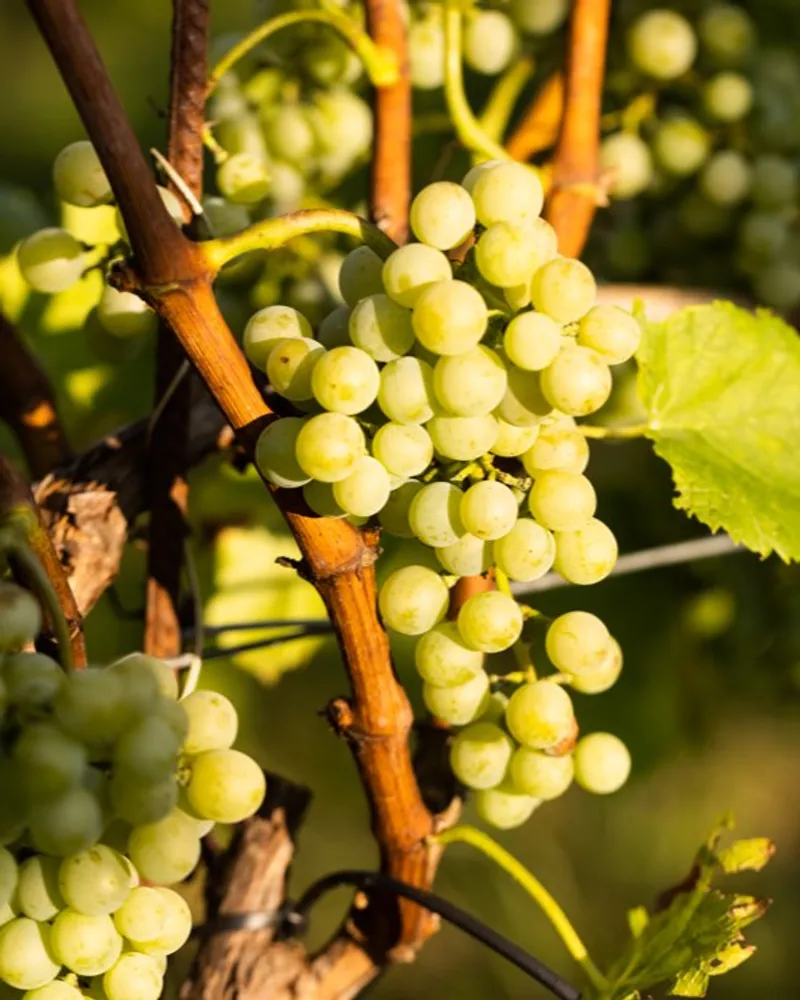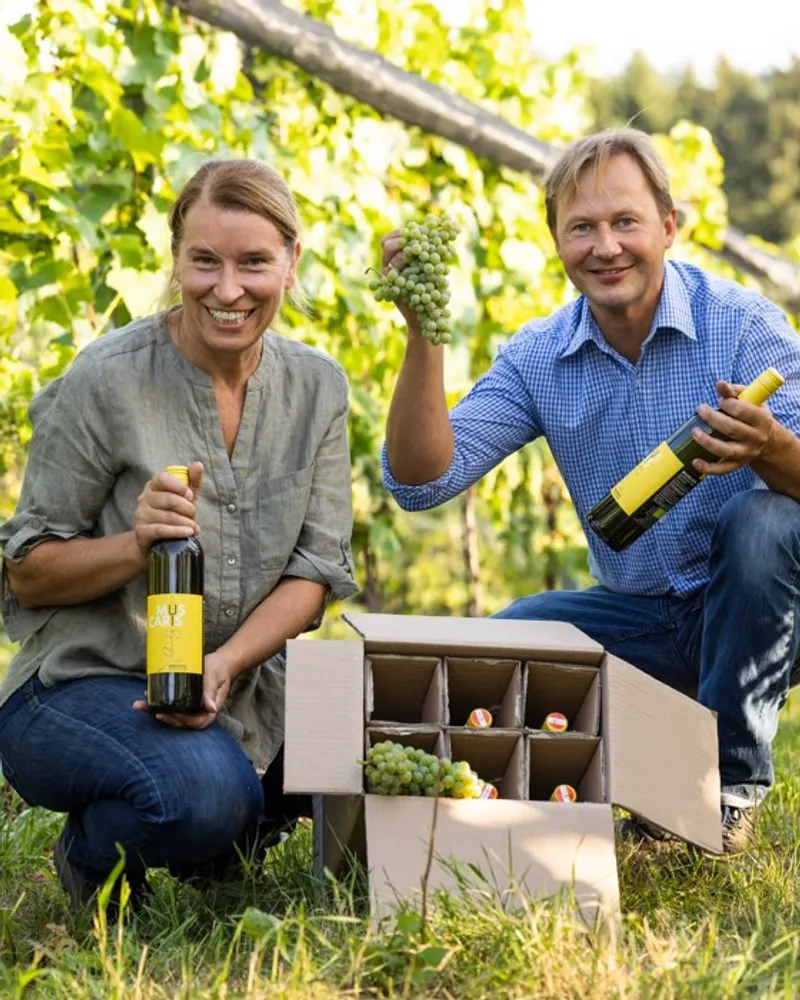 Organic white wine from Birnstingl-Gottinger
2,25 kg/låda
Köp direkt från odlaren. Utan mellanhänder.
Begränsad och säsongsskörd.
Farmarn skickar (ännu) inte till:
Förenta staterna
Välj storleken på din låda
Specifikationer
Lådans innehåll: 1 låda innehåller 2.25kg organic white wine Muscaris from Styria
Sort: Muscaris
A summer wine that will accompany you on balmy evenings or conjure up the feeling of sunshine on your tongue in winter
Distinctive notes of lime, dried lemongrass, mace and a fruity body
Good to enjoy as an aperitif or to accompany fish and summer salads
Organic farming certified by the European Organic Farming label since 2016
The cultivation is done as trellis, we do not irrigate, no plant protection necessary (fungus resistant variety)
We rely on a production close to nature, a manual harvest of the grapes and a varietal fermentation
Store it in a cool place and enjoy our wine within the first year (optimal ripeness for consumption)
Varning för alkoholhaltiga drycker
Alkoholmissbruk är farligt för din hälsa, drick måttligt.
Gravida kvinnor bör inte dricka alkohol.
Det är förbjudet att sälja alkohol till minderåriga.
Du intygar att du är 20 år eller äldre, och har rättslig kapacitet att köpa via den här webbsidan.
Ytterligare analyser
Familjeodling
Miljömedveten
Officiella certifieringar
Ekologiskt
My husband Stefan and I run our family business together with a lot of passion, fascination for nature and curiosity for new things. Stefan has already learned how to handle fruit trees on his parents' orchard in the southeast of Austria: How to plant trees, where each variety thrives best and what it takes to grow a tree and harvest tasty fruit. Working with nature and observing it in the different seasons fascinated and motivated me from an early age. I never met my great-grandfather, but what I heard and saw shaped me: his way of designing gardens meant wisdom and beauty to me. I remember my childhood and old big trees, some with two to three pear varieties and a variety of fruits that I can't find anywhere today. Inspired by this, I completed a degree in natural sciences, came to renewable energies and founded a company for sustainable development. Nevertheless, my husband Stefan and I still dedicate ourselves intensively to agriculture and since 2014 we have planted new apple-, quince-, and vineyards, which we not only design agronomically, but also aesthetically and cultivate biologically dynamically in the family business. A healthy soil is the basis for a healthy food to thrive on. A good indicator of food quality is the variety of microorganisms that can be found in and on it. We therefore cooperate closely with research projects that look at new approaches in agriculture. It has recently been discovered that our apples contain a completely different spectrum of microorganisms than conventional apples. .
Our farm Birnstingl Gottinger in the "West Styrian hill country" has already 500 years of history and that can be seen in the ancient sacred figures and the statue of the turkish siege that reminds us of past time. When my family took over the farm about 300 years ago, our family tradition of viticulture and then fruit cultivation began. My great-grandfather Fritz was a botanist, very eager to experiment and plan orchards and an English garden, and we offered our fruit in a refined form in our Buschenschenke, a typical Styrian inn. Since 2003 we have been cultivating our land organically and in 2014 we decided to devote ourselves more intensively to fruit cultivation and planted new trees among the trees, some of which are 70 years old. Since then we have been working biodynamically (Demeter). Small trees stand between large fruit trees, roses and herbs mix in between and bring beauty and variety to our plantations. A lovely fragrance fills our gardens from spring till autumn. Our home, the " West Styrian hill country ", is characterised by a very varied landscape. The resulting very small-scale and diverse agriculture is often associated with a lot of manual work, so much more elaborate than on flat land. Our climate is ideal for growing fruits and wine. On our steep hills the maximum of possible sunlight is stored in wine. We do several harvesting procedures depending on the location, so the grapes on the steep hills and on the plateau can be harvested on their ideal ripeness. Warm summers and cool autumn nights produce a beautiful red colour and a crisp, fresh aroma of apple and quince and, as a result, a harmonious sugar-acidity ratio in our juices. Only the fully ripened fruits of each variety are picked by hand in two to three harvesting steps and immediately or sent to you or processed into juice in a nearby fruit press to preserve taste and aroma as perfectly as possible. Until the harvest is complete, the juice is stored in a tank and then filled into the CrowdFarming bottles with personalised labels and sent to you. We are looking forward to welcoming you CrowdFarmers!
Frågor och svar
Vilken inverkan har mitt köp?
Hur färdas min beställning?
Vilken inköpsgaranti har jag?
Vilka fördelar får jag av att köpa direkt från odlaren?