Vårblomshonung från Fließgold
2,00 kg/låda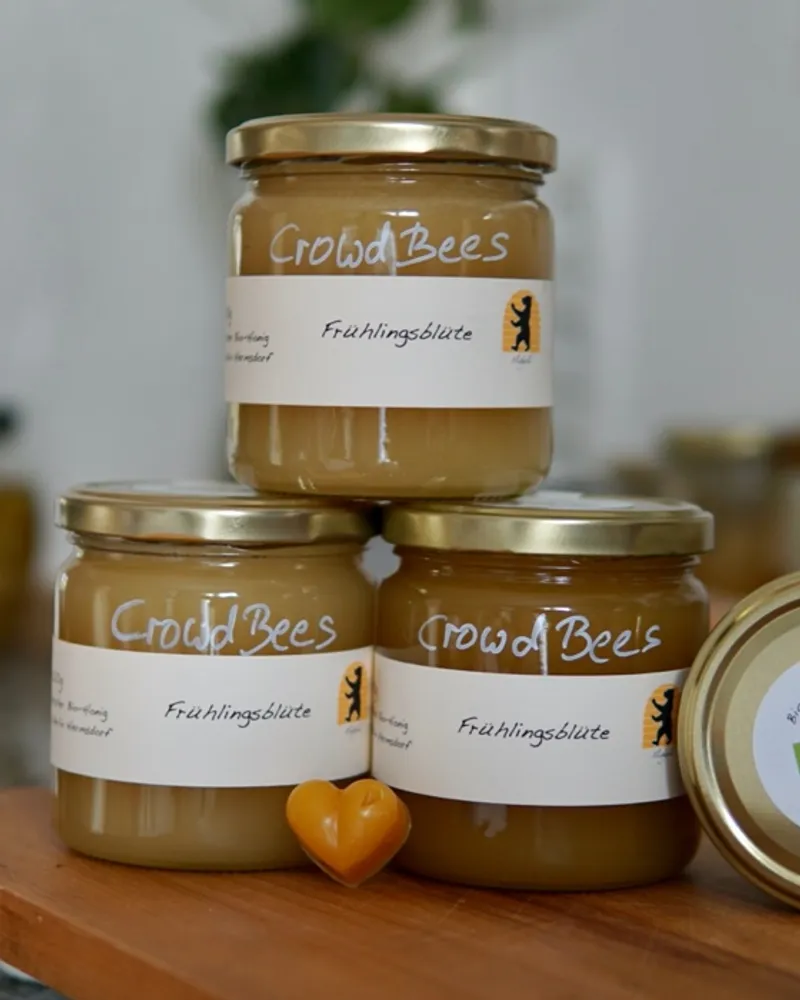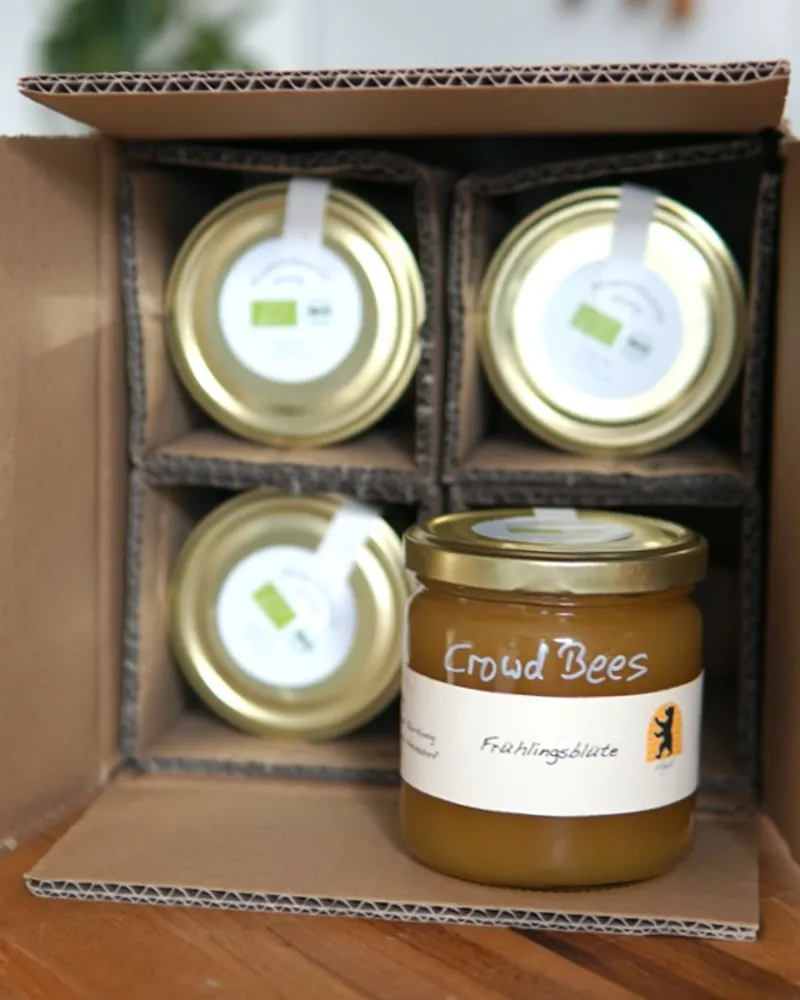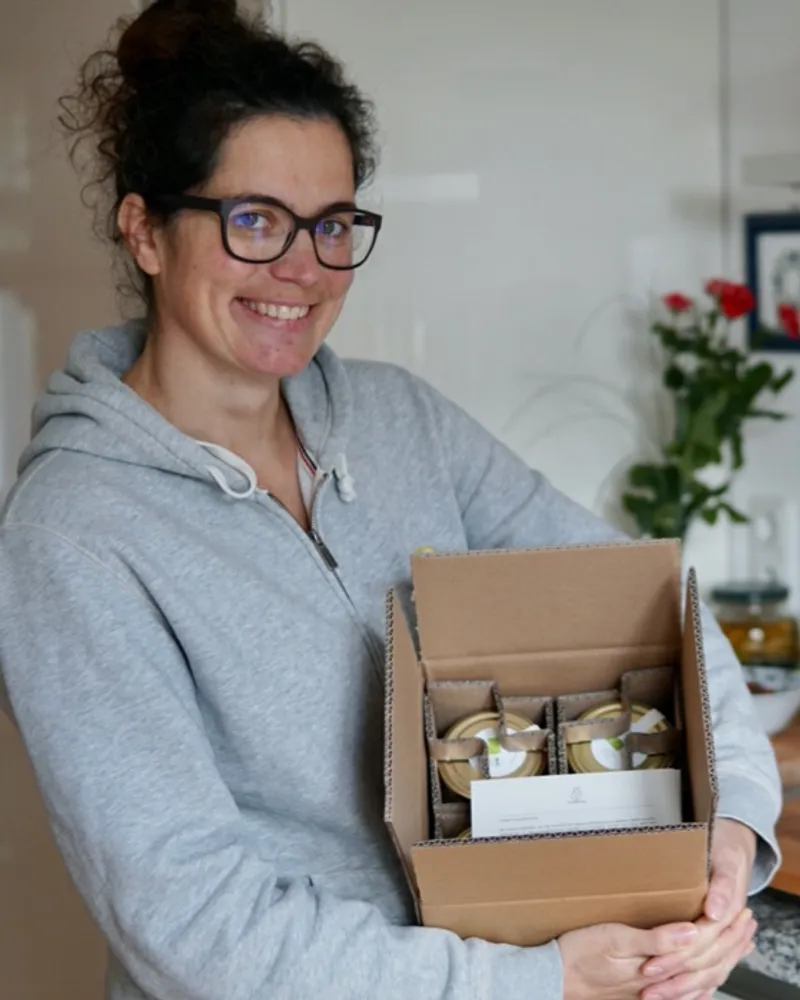 Vårblomshonung från Fließgold
2,00 kg/låda
Köp direkt från odlaren. Utan mellanhänder.
Begränsad och säsongsskörd.
Farmarn skickar (ännu) inte till:
Förenta staterna
Specifikationer
Lådans innehåll: 1 låda innehåller 2kg ekologisk spring blossom-honung
Art: spring blossom
4 x Spring blossom-honung (500 g, personanpassade burkar)
En aromatisk, läcker och gul honung från månaderna maj och juni; från körsbärs- och äppelträd, säsongens vilda blommor och örter
Ekologisk odling certifierad med Europeiska ekomärket sedan 2017
...det klassiska honungsbrödet, en frestande yoghurt med honung eller för att söta det väldoftande teet - Hur avnjuter du din honung?
Honung har egentligen en obegränsad hållbarhet, men kan förvaras i minst ett år
Rå honung kan kristallisera under förvaring, detta är en normal process som sker i de flesta honungssorter och är ett tecken på att honungen är ren
Utan BPA
Ytterligare analyser
Ung odlare
Familjeodling
Officiella certifieringar
Ekologiskt
I learned to grow fond of the world of the bees and honey through the hobby apiary of my grandfather when I was still a little child. During my studies in economic and media psychology I entered beekeeping with two bee colonies at the beginning which eventually became more and more. After many trainings and finishing my studies I could make my dream of an organic apiary come true with the support of my family. With a lot of passion and commitment I work in the different fields of beekeeping. My favourite part is to work directly with the bees outside. This never ceases to fascinate and excite me. The best moment in beekeeping is when the first spring blossom honey is centrifuged and the scent of fresh honey fills the centrifugation room. However, the second half of the season, when our bees turn the nectar of the summery flowerage into delicious honey is equally beautiful.
The name "Fließgold" is combining the place where the apiary is located in the nature reserve Tegeler Fließ in Berlin Hermsdorf and the product honey which is often described as liquid gold. The beehives are located in carefully selected sites in Berlin and the federal state of Brandenburg. In flight season from spring to fall the insects can choose from a plethora of flowers there. This allows us to keep the bees in one place and not having to move them, which saves them a lot of stress. To us this a key point because the well-being of animals is our highest bid. We use hives made from domestic woods made in a sheltered workshop. To this day the whole family is working together. They are my parents Rita and Wolf, my husband Claas and my brother Max as well as his boyfriend Michael. Our dachshund Fine takes care of site security.
Frågor och svar
Vilken inverkan har mitt köp?
Hur färdas min beställning?
Vilken inköpsgaranti har jag?
Vilka fördelar får jag av att köpa direkt från odlaren?