Rice from Canard des Rizières
6,00 kg/låda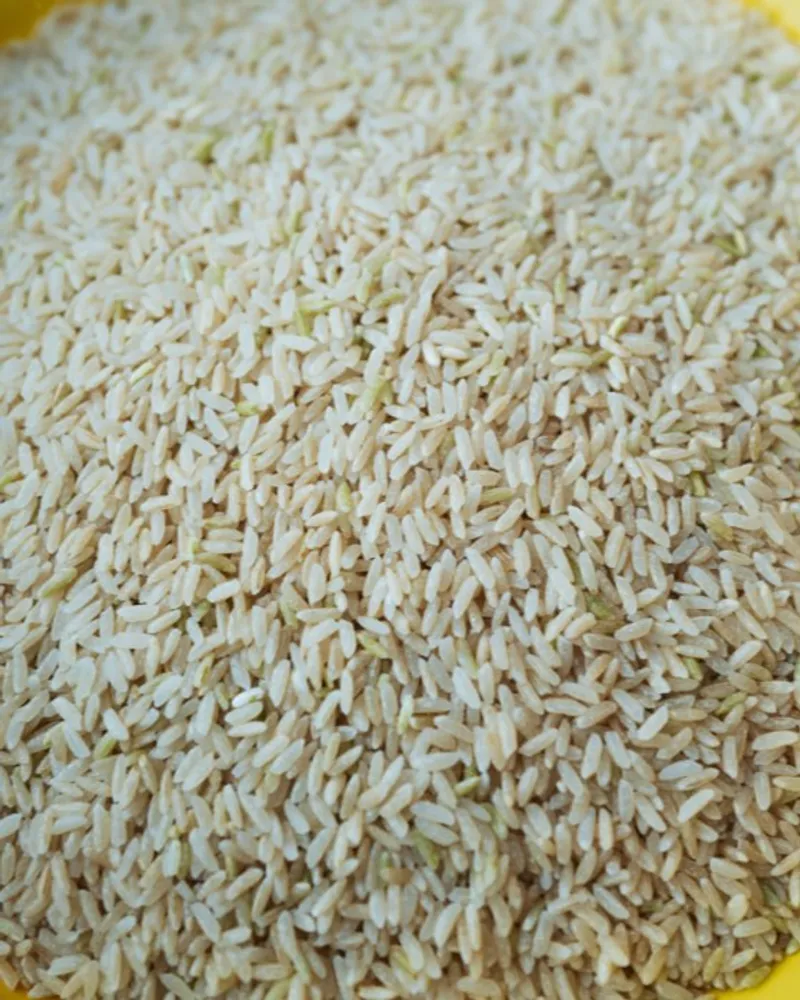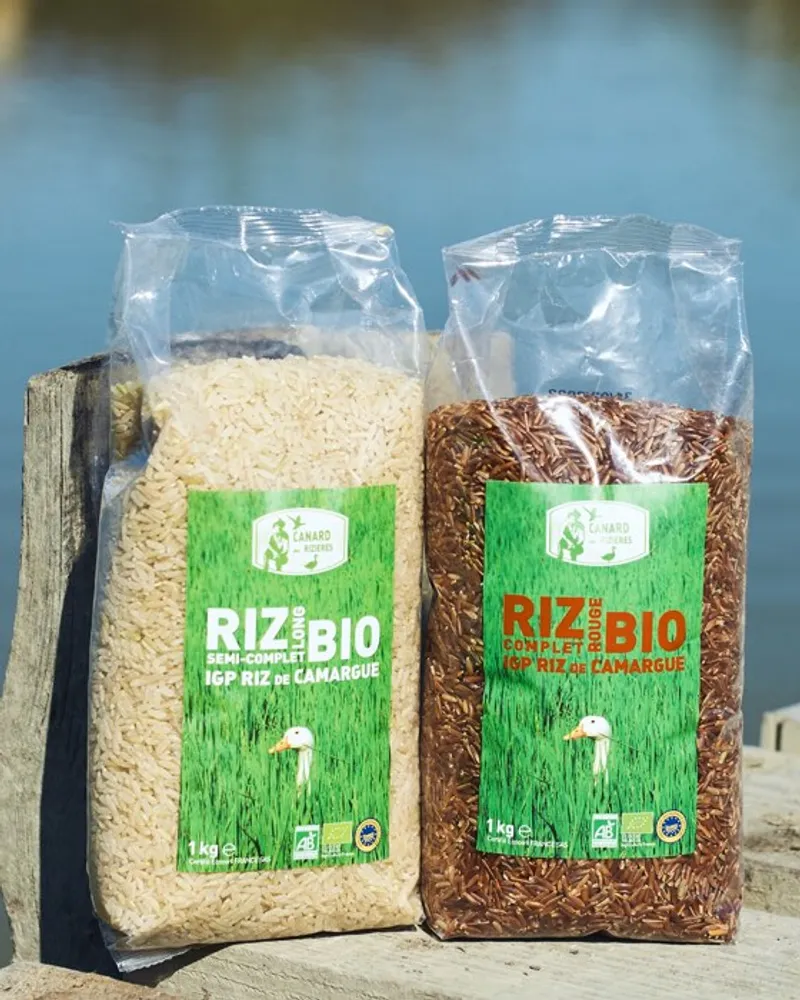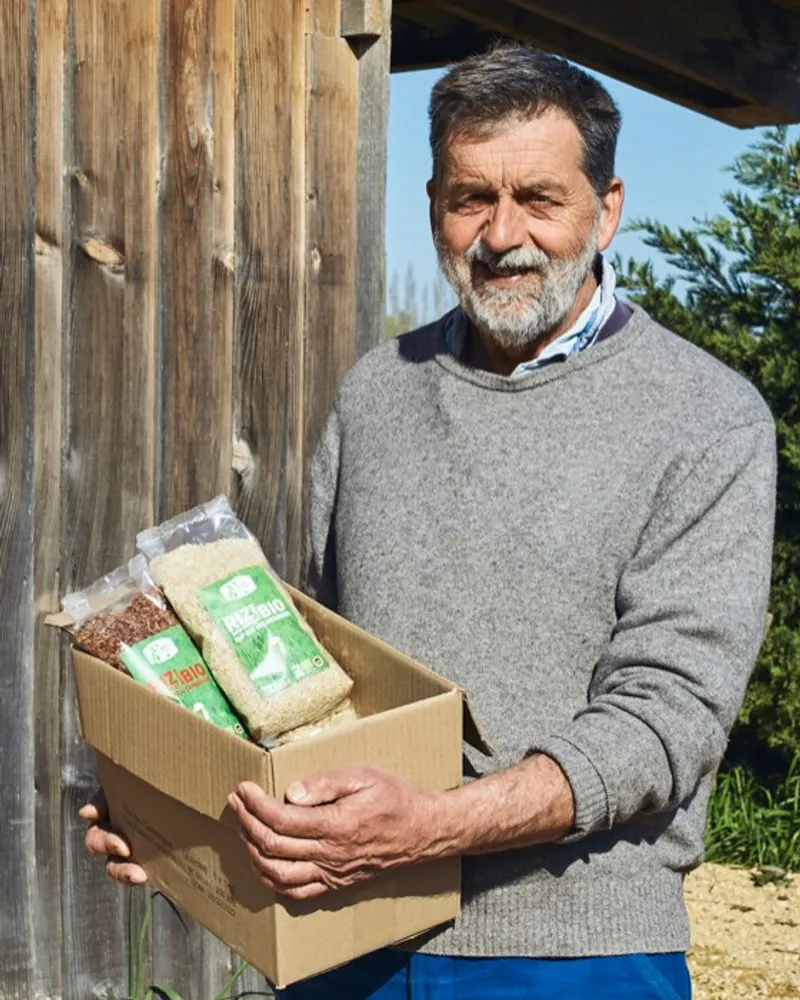 Rice from Canard des Rizières
6,00 kg/låda
Köp direkt från odlaren. Utan mellanhänder.
Begränsad och säsongsskörd.
Farmarn skickar (ännu) inte till:
Förenta staterna
Specifikationer
Lådans innehåll: 1 låda innehåller 6kg ekologiskt ris SGB Camargue
Sort: Arelatel, TamTam
3 x ekologiskt långkornigt ris, halvbrunt ris, av sorten Arelate (påse på 1 kg): Det här naturligt smaksatta riset med en lätt nötaktig smak är mer krämigt än det röda riset och kan användas i många olika rätter
3 x ekologiskt ris, rött, brunt ris, TamTam (påse på 1 kg): Den här sorten, som har ett naturligt krispigt korn, avnjuts bäst i sallader och passar mycket bra till fisk
Ekologisk odling certifierad med Europeiska ekomärket sedan 2013
Vårt ris kan förvaras i 18 månader, när påsen väl har öppnats förvaras det bäst på en sval plats
Familjeodling
Miljömedveten
Erfaren odlare
Officiella certifieringar
Ekologiskt
I have been a rice farmer in the Camargue region of France for 50 years and eight years ago I started organic rice farming in combination with duck breeding. My deepest convictions led me to move towards another, more virtuous and viable model of agriculture. After having been a manager in a large Camargue rice property in conventional farming, it was at the age of 50 that I made the big leap with my wife by buying this property and setting up an agriculture that resembles me. To this date, I am the only farmer in Europe to use this agro-ecological concept. This technique respects both the environment and the people and is practiced mainly in Japan. It goes hand in hand with modern rice cultivation and nature conservation. Please have a look at the video below to see the connection between animals and plants. During his trip to Japan, my eldest son discovered that Japanese rice farmers keep ducks to weed their fields. This purely natural method was revived in the 1980s by Takao Furuno, a rice farmer who converted his cultivation to organic at the time. I then decided to take a closer look at this old method in order to be inspired. Last year we successfully adapted it to the specific conditions of the Camargue region. On a day-to-day basis, Mathieu and I take care of the crops, feeding and monitoring and the well-being of the animals. Catherine and Sabrina take care of all the administrative, accounting, commercial and service provider relations. We have found in CrowdFarming a partner who is not an intermediary, it is a wonderful "tool" that allows us to get in touch with you and this beyond borders, it allows us to enhance our work and above all to share our know-how and our passion. The method we use, the love of our land, the respect of nature, all this has given a particular taste to our rice which has made its reputation and we hope to share it with you via this site! Beyond the adoption of rice plots, it is a culture and convictions that you support, our method that you approve of and a passion that you keep alive! We sincerely thank you in advance for taking the time to read our presentation and we hope you will enjoy your rice!
Our wooden farmhouse Mas Neuf de la Motte and our 60 hectares of rice fields (certified with the Ecocert seal) are located in the heart of the marshes of Saint-Gilles in le Gard. This is the place that gave its name to the EARL Mas neuf de la Motte. We are in small Camargue gardoise, surrounded by wetlands and farmland. We are the smallest producers of the Camargue. Our approach helps to generate employment around us by having several service providers work for us to store, mill and pack the rice. An apprentice is also on contract with EARL and a future employee is in anticipation. Today, 4 of us are actively working on the farm, my wife and I and Mathieu and his partner Sabrina since 2018. I was a manager of a large neighbouring farm and when the opportunity arose to buy a property, at my 50th birthday in 2010, I embarked on this great adventure. Since we farm 20 hectares of our rice fields every year, we rotate the rice cultivation from one year to the next. We cultivate a total of 60 hectares using crop rotation. In one year we sow rice in one plot and in the following two years we sow lucerne and other cereals (wheat of an old variety). One of the special features of our cultivation is the "dry sowing" at the end of May. Afterwards we irrigate the fields with the water of the river Petit Rhône and at the end of June we release our 1,200 Mulard ducks, who immediately know what to do and therefore do not leave the rice fields. They separate the wheat from the chaff: they feed on the weeds and insects that typically surround the rice and do not touch the rice sprouts. In addition, the wading of the ducks whirls up the earth and supplies the water with oxygen. Their dung also serves as a natural fertilizer. Their presence enriches the biodiversity of the rice fields. Rice used to be sown widely. Today, the seeds are sown in straight lines to enable the birds to swim. The ducks come from the south-west and conquer the rice fields every spring after sowing. The Mulard ducks cannot fly and have a great appetite. The rice and ducks must grow together. In order to be able to work as efficiently as possible, the ducks come to the fields as chicks. The whole process is very complex. The rice growth, the release of the ducks, the weed germination and the water management must be precisely coordinated. The ducks pay no attention to the hard and silicon-rich leaves of the rice plant. They prefer weeds, which are removed naturally this way. In natural rice farming, they are cut back. The leftovers of the harvest are used as well. We grind the rice straw to make an extra soil conditioner and the green or crushed grains are used for animal feed. Regarding our facilities, we are building a shed made with photovoltaic panels.
Frågor och svar
Vilken inverkan har mitt köp?
Hur färdas min beställning?
Vilken inköpsgaranti har jag?
Vilka fördelar får jag av att köpa direkt från odlaren?