Goat cheese from Aubagueta
2,70 kg/låda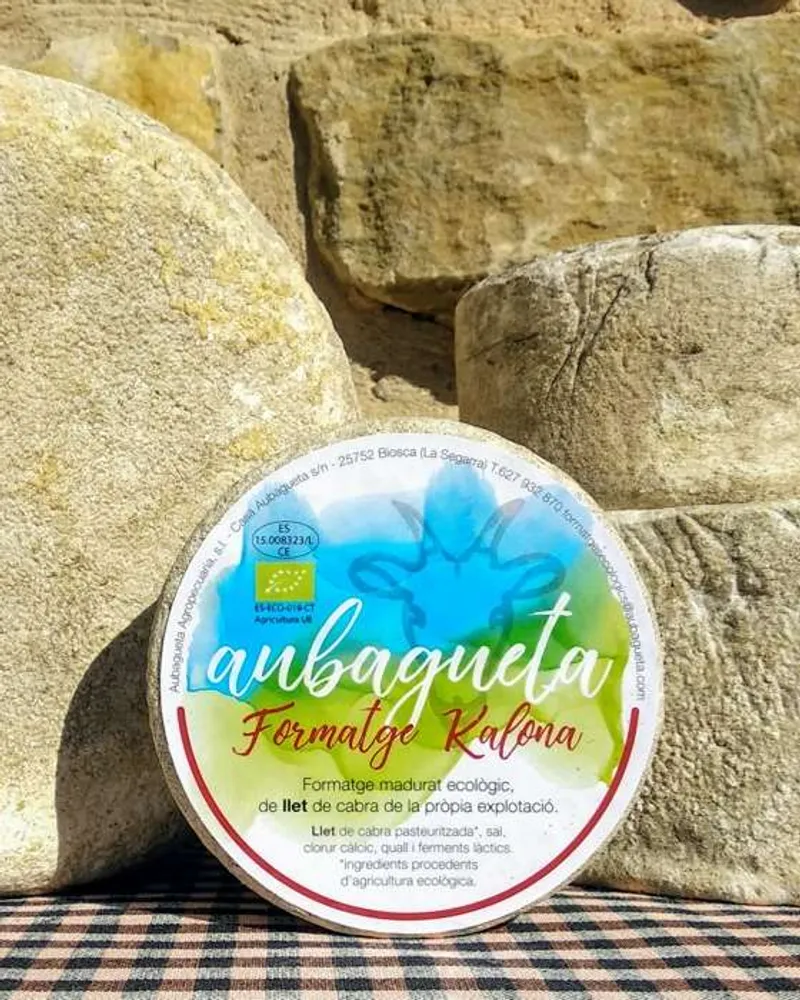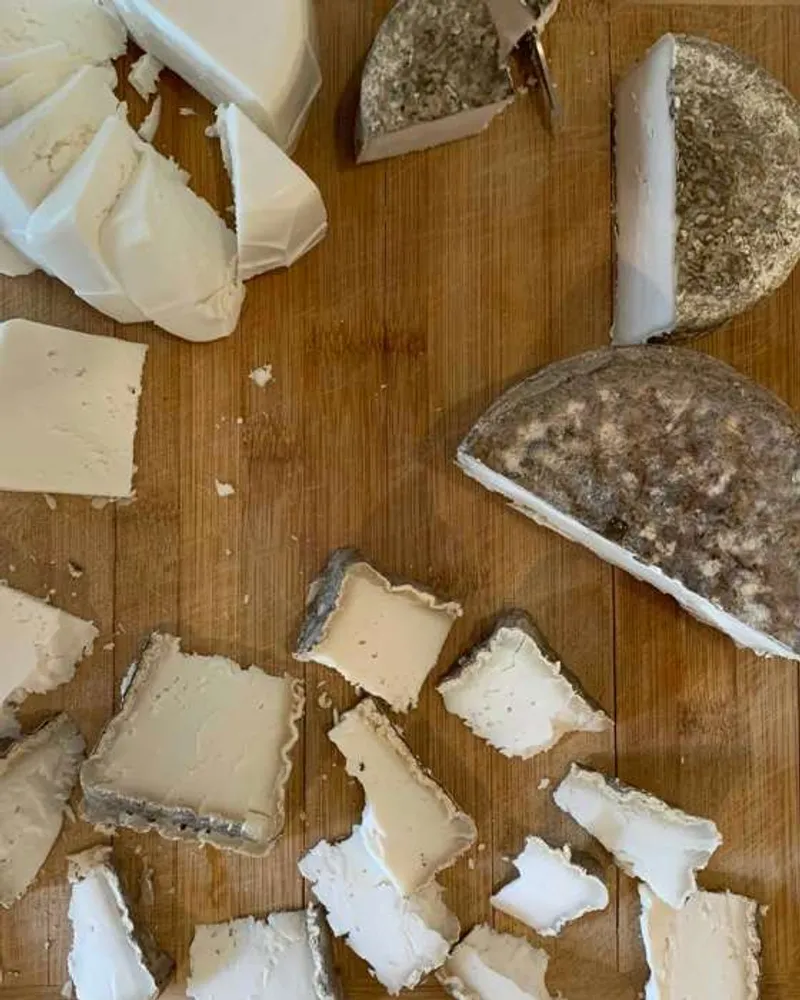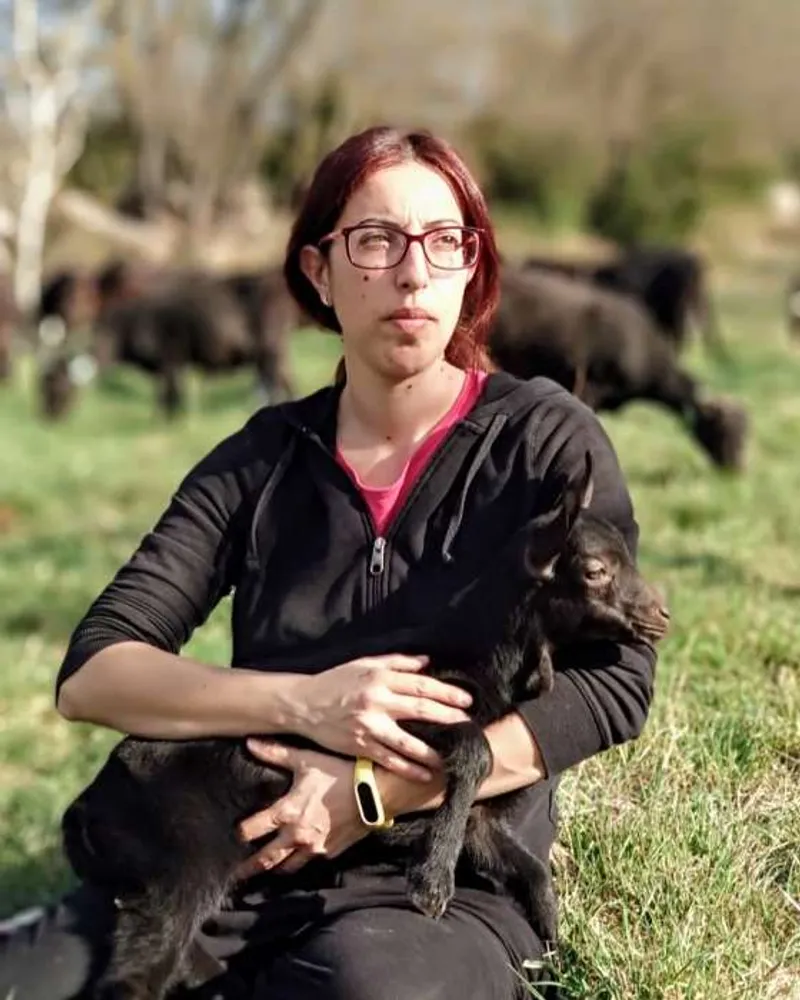 Goat cheese from Aubagueta
2,70 kg/låda
Köp direkt från odlaren. Utan mellanhänder.
Begränsad och säsongsskörd.
Farmarn skickar (ännu) inte till:
Förenta staterna
Specifikationer
Lådans innehåll: 1 låda innehåller 2.7kg goat cheese
Art: Murciano-Granadina
2 x Queso tierno Coster (soft cheese) (0,5kg): white cheese without rind, soft texture and a touch of acidity, Maturing time: 5 days / shelf life: 1,5 months
2 x Queso semi curado Segarra (hard cheese) (0,5kg): cheese with a thin, greyish rind, creamy texture and balanced taste, maturing time: about 35-40 days / shelf life: 2 months
1 x 0,7kg Queso curado Kalona (mature hard cheese): Cheese with thick grey-brown rind, firm texture and intensive taste, maturing time: about 60-70 days / shelf life: 3 months
Organic farming certified by the European Organic Farming label since 2012
Ung odlare
Familjeodling
Officiella certifieringar
Ekologiskt
This farm already belong to my great-grandparents and we were always surrounded by animals: dogs, cats, goats,... When my father retired in 2009 we gave him 50 goats as a gift to keep him busy. This is how we started selling our cheese to dairies in our region. My brother and I have always been keen on cheese. After many years of selling milk, we decided to produce cheese ourselves. After a long and intensive learning process, we opened our own dairy in 2017. From the beginning it was clear that wanted to work according to organic standards. On our farm we never used pesticides. This helped us obtain the organic seal. We are a small cheese manufacture in which almost all tasks are done by hand. Even though the cheese-making processes are very similar (pasteurizing, rennet, filing the cheese in the forms, etc.), we distinguish ourselves by using all of the milk of our own goats as well as by being able to do everything by hand due to the small amounts produced. As soon as the cheese enters the ripening chamber it starts to mold and we help spreading the mold evenly along the entire surface of the cheese. Having the time to watch every cheese ripen turns each cheese loaf into something special.
The finca Casa Aubagueta is situated close to the city Biosca in the Segarra region of the Lleida province. The name "Aubagueta" derives from the Catalan word obago, which translates to shady. Needlessly to say the farm is located in a mountainous environment with relatively little sunshine. Our farm is found where the Depresión Central Catalana plateau transitions into the Pre-Pyrenees. Summers here are very hot and dry while winters tend to be very cold and foggy. The farm Casa Aubagueta can be found on a hill where on an area with more than 20 hectares natural pastures, fields of lucerne (also known as alfalfa) and mediterranean forests serve as a food source for our goats. Because they cannot find all of the necessary nutrients in the open, we add organic fodder to their nutrition, which is perfectly matching our farm philosophy and the needs of our animals. The breed of our goats is called "Murciano-Granadina". Even though this breed is less common than others (e.g. the Alpina breed), we have opted for this breed, which is characterized by high-quality fats and proteins. The goats are milked twice a day: very early in the morning and in the afternoon after they have grazed on the pastures outside.
Frågor och svar
Vilken inverkan har mitt köp?
Hur färdas min beställning?
Vilken inköpsgaranti har jag?
Vilka fördelar får jag av att köpa direkt från odlaren?