Ekologiska mandlar från Chirlata
2,00 kg/låda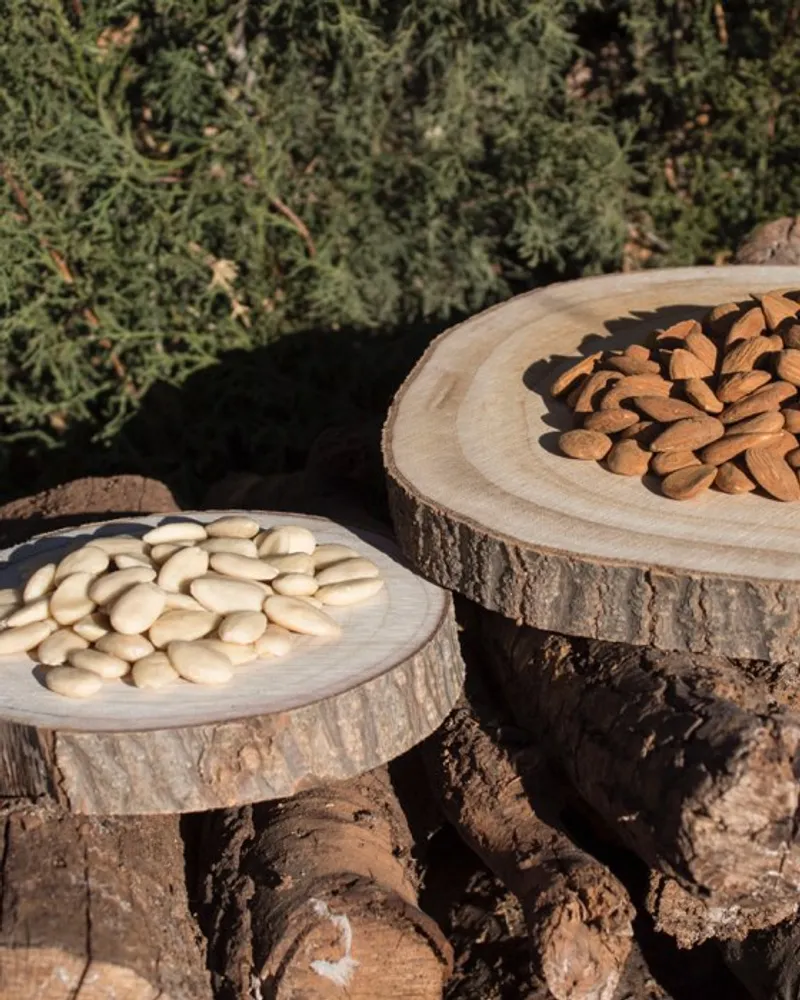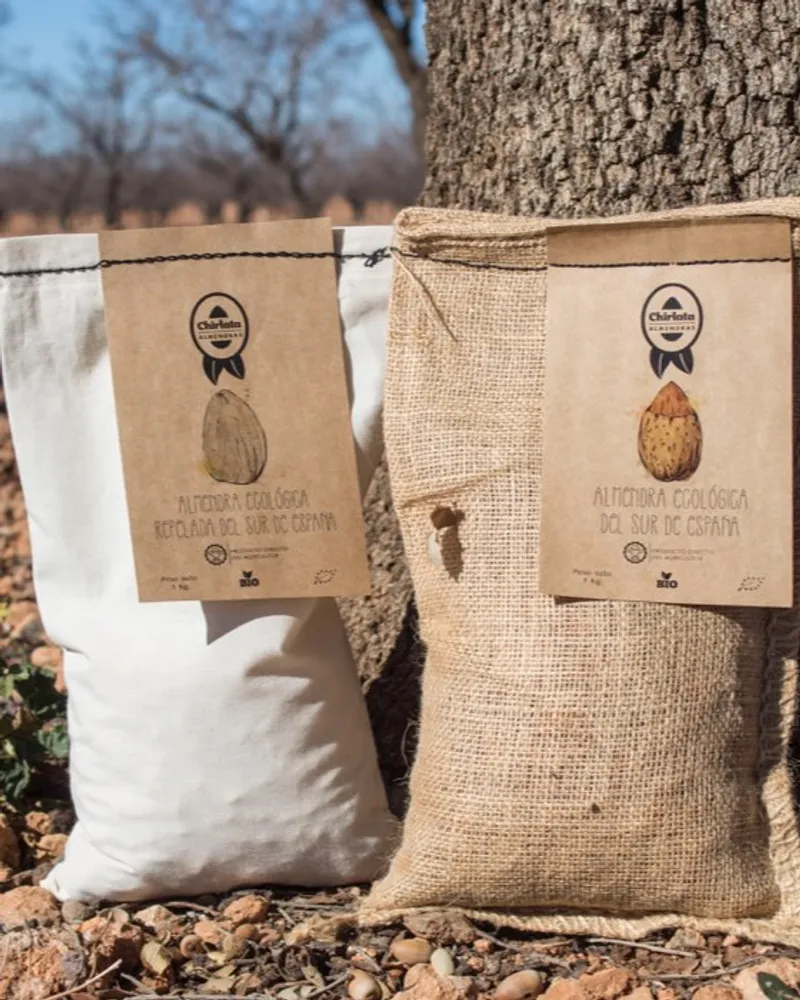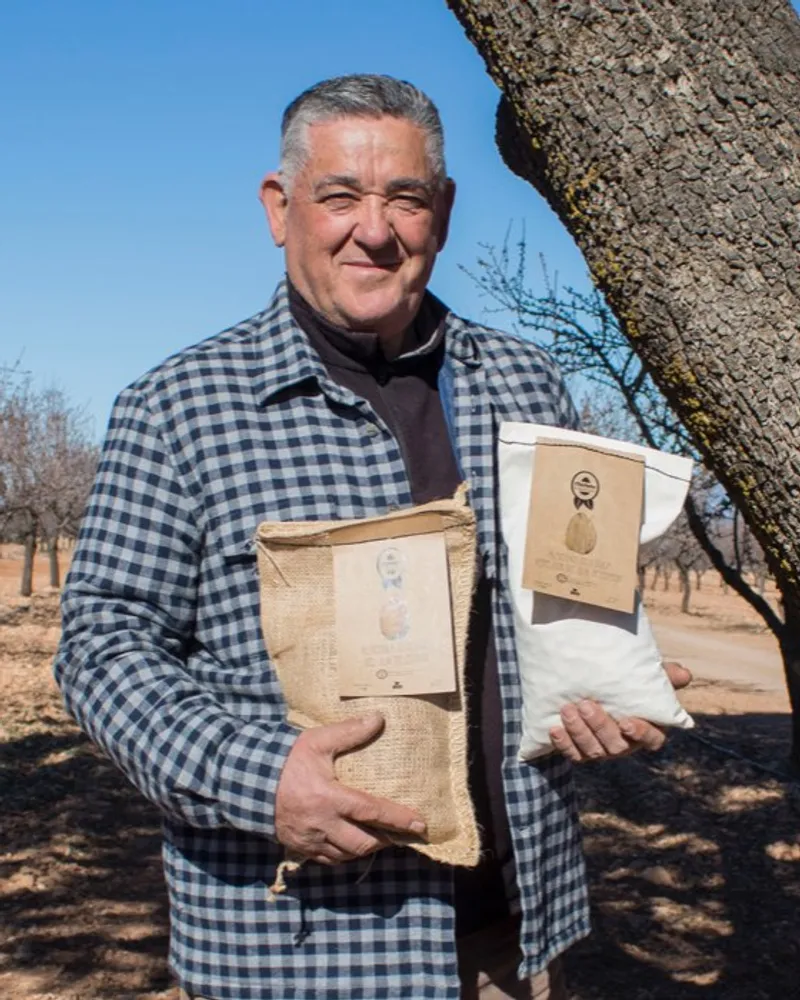 Ekologiska mandlar från Chirlata
2,00 kg/låda
Köp direkt från odlaren. Utan mellanhänder.
Begränsad och säsongsskörd.
Farmarn skickar (ännu) inte till:
Förenta staterna
Specifikationer
Lådans innehåll: 1 låda innehåller 2kg organic almonds
Sort: Guara and Marta
1 kg unpeeled organic almonds, 1kg organic peeled almonds
Once harvested, the drupe of all varieties is very similar, they have a white color when their skin is removed and a characteristic sweet flavor
Organic farming certified by the European Organic Farming seal since 2007
Mixed box with approx. 1kg of unpeeled organic almonds and 1kg of peeled organic almond
Product packaged in jute and cotton bags inside a cardboard box
If you keep them in a fresh and airy place, they can last 12 months in good condition
Harvest date: September 2022
Utan plast
Utan bekämpningsmedel
Skördanalys
Familjeodling
Erfaren odlare
Miljömedveten
Odling i glesbefolkade områden
Officiella certifieringar
Ekologiskt
Ten years ago, due to the crisis, my wife and I had to shut down the textile workshop we owned in Barcelona. We decided to go and live on our almond plantation in Granada where we used to escape from our daily life whenever we could to take care of our almond trees. We were already growing organic almonds at Chirlata (which is the name of our plantation) at that time but we were not managing their sales. In 2007, my wife and I, supported by our sons, founded Almendras Chirlata to sell the harvest under our brand. Today, thanks to Crowdfarming, we cultivate our almonds thinking of the end consumer and not of intermediaries. Waking up and going to work knowing that there is a family waiting for the almonds of their tree to mature is a great responsibility which encourages us to improve every day. It inspires us to do things the right way by personal choice and not because of some regulations.
The Chirlata farm is located in the Granada highlands, flanked by the Sierra de Baza Natural Park, in the town of Baúl, in the northern part of Granada. Initially the farm belonged to the Freila Town Hall, in the 40's it was sold to a family of farmers with many children. With the money obtained by the town council they were able to build a school in the village. We bought it from that family when their parents died in 1985. The name of cortijo Chirlata comes from the main entrance to the cortijo and is called "Vereda Real Chirlata". Although our farm is planted with organic almonds, we keep areas that are called "ariales", where they keep Chaparras, esparto grass and some water areas for all kinds of animals to drink. Around the farm there are cereal crops such as wheat and barley. The water we need to water our trees is obtained from a well and stored in a pond. We use an efficient drip irrigation system to avoid wasting water. Inside the farm we have a solar plant from which we obtain the energy we need. In our project we are 8 people since 2013, and eventually hired two people for the harvest season.
Frågor och svar
Vilken inverkan har mitt köp?
Hur färdas min beställning?
Vilken inköpsgaranti har jag?
Vilka fördelar får jag av att köpa direkt från odlaren?