St. Andrea organic rice from Azienda Agricola Stefania Goio
2,00 kg/caja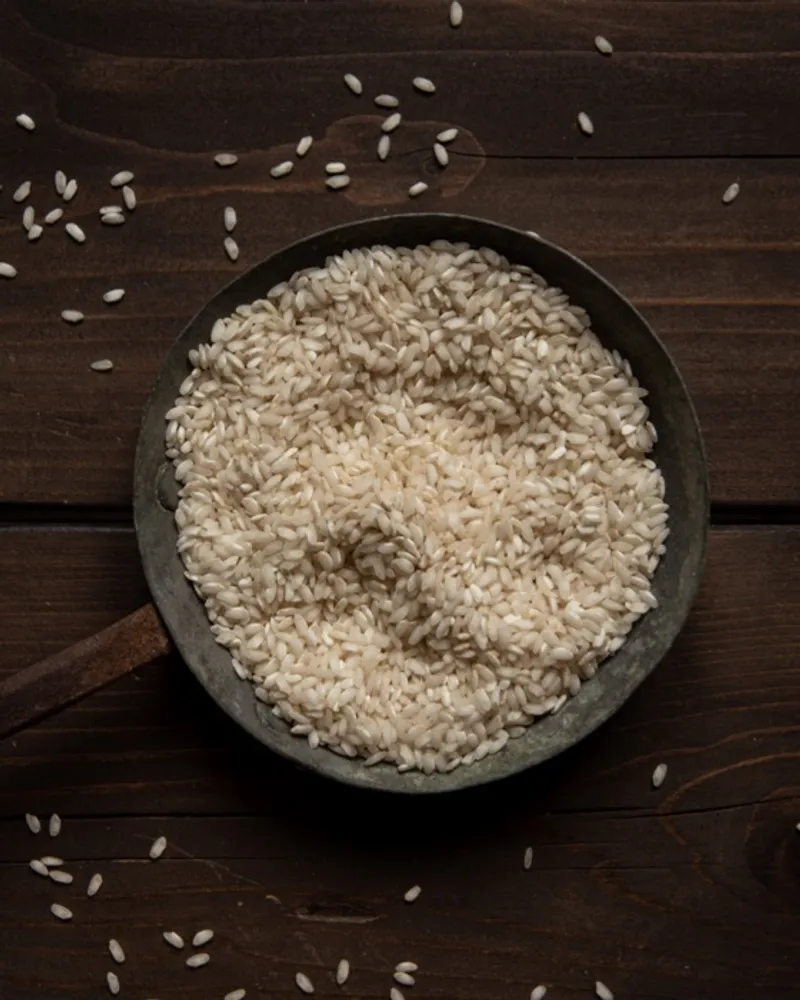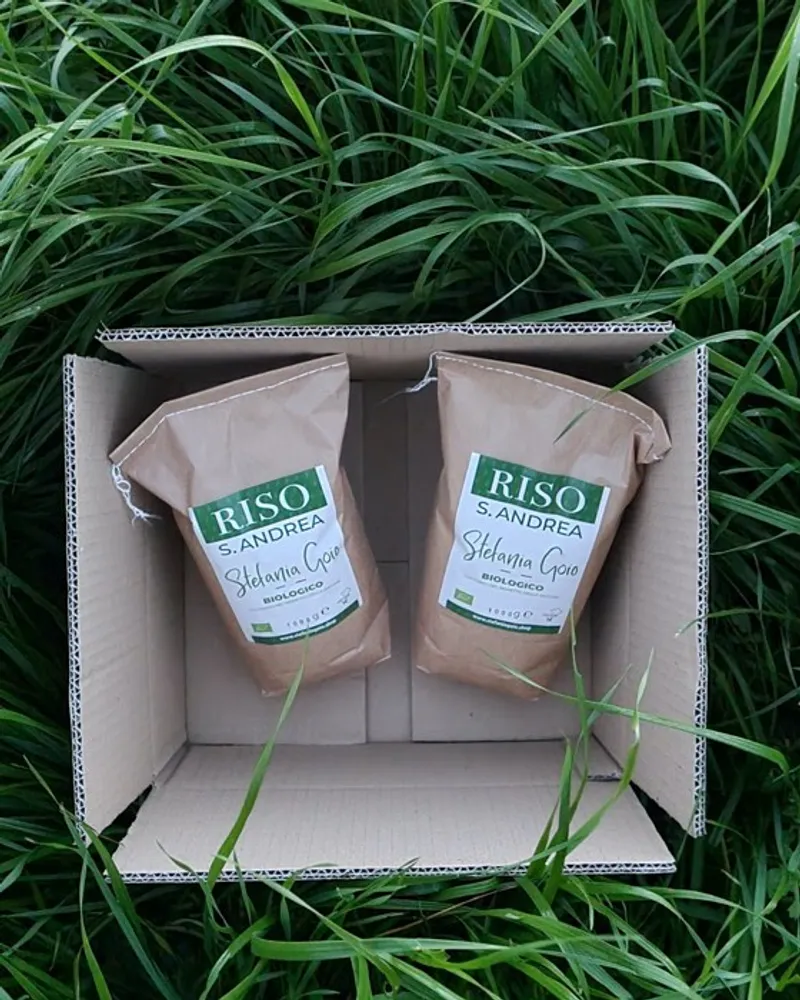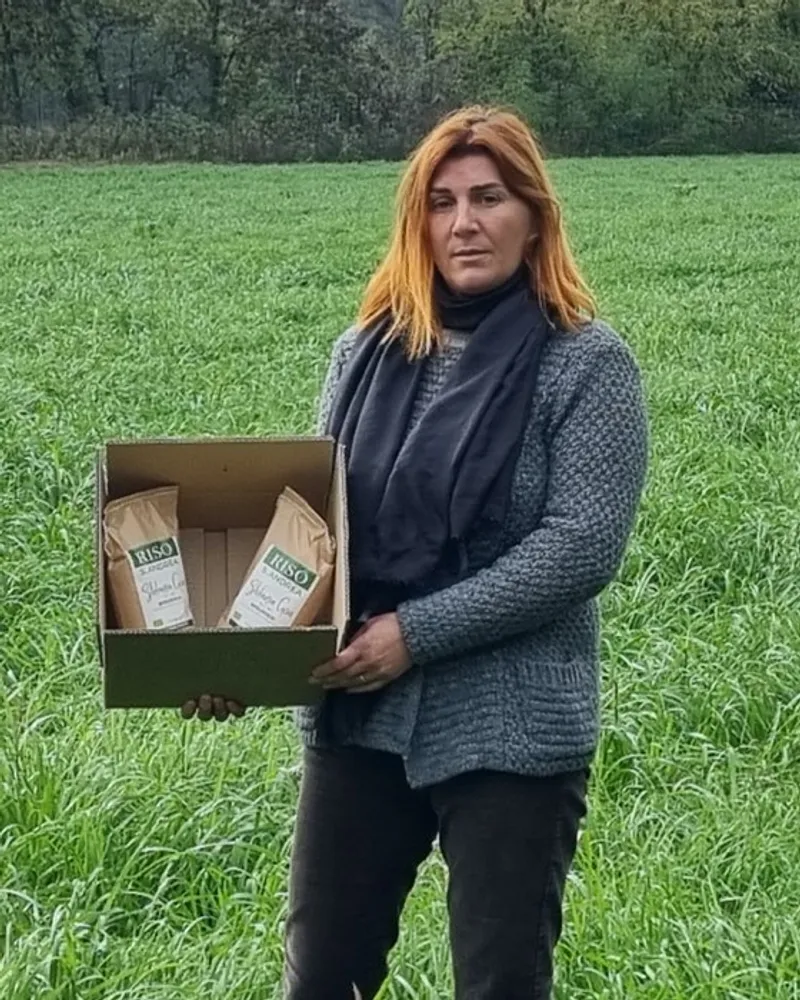 St. Andrea organic rice from Azienda Agricola Stefania Goio
2,00 kg/caja
Compra directamente al productor. Sin intermediarios.
Cosecha limitada y de temporada.
El Farmer no envía (de momento) al país seleccionado:
Estados Unidos
Especificaciones
Contenido de la caja: 1 caja contiene 2kg de organic S. Andrea rice
Variedad: St. Andrea
1 x Organic S. Andrea rice (1kg, paper bag): It has a medium-long grain, large and full-bodied with a sweet taste; excellent cooking properties; perfect for soups but also for risotto
Organic cultivation certified by the European Organic Farming label since 2015
Pesticide- and herbicide-free cultivation respecting the fauna and flora of the farm
To preserve the rice at its best, keep the product in a dry place to prevent moisture; once the package is opened, store in a cool and dry room, or in you refrigerator freezer, especially during summer
Sin plásticos
Análisis adicionales
Guardián del medioambiente
Farm familiar
Certificaciones oficiales
Ecológico
My name is Stefania Goio and before joining the company I used to work in hospitality and fashion. My father is a rice farmer and my brother was a rice farmer too. Their passion and knowledge has been passed on from generation to generation and has influenced me a lot. In 2012 I decided to join the company to carry on the sacrifices made by my father and brother, the latter unfortunately passed away in 2005. The idea of joining CrowdFarming came due to sharing values on food ethics and environmental protection. For me, working in the rice paddy means facing challenges every day, working with nature without affecting its processes. These are the reasons that push me every day to work hard and always with a smile. My father and I manage the field production together: he shares his experience and knowledge on field, while I also take care of the administrative side. We are very happy to be part of the CrowdFarming family because this allows us to share our values and traditions with the final consumers and also allows us to invite them to participate in the development of our rice field. Our mission is to contribute to the well-being of the consumer by offering the best quality rice and preserving the ecosystem in which we work and live, aiming for sustainability in every possible way. CrowdFarming not only allows us to create a direct sales channel for our products, but also enables us to secure the future of Baraggia Biellese and Vercellese's rice farmers.
The farm is called "Azienda Agricola Stefania Goio'' and is located in Rovasenda, in the province of Vercelli. We have been growing rice for 3 generations. We have been rice farmers since the mid-1950s. In 2012 I joined my father's company, Goio Piero, and in 2015 we decided not to use fertilisers and chemical herbicides anymore and started producing organically. We are a family farm and my father and I do the field work but in the busiest months we are helped by seasonal external collaborators with regular national contracts. We decided to produce sustainably because we care about people's health and the preservation of the environment. Over the years we have experimented with many varieties of rice and other cereals. Our cultivation cycle is based on crop rotation; in fact, in the field where rice was grown the previous year, a herbaceous species (e.g. ryegrass) is cultivated, which is able to restore the soil. Our ancient cultivation method refuses the use of chemical substances for fertilizing, weeding and parasite control. Our method allows us to be self-sufficient without depending on external factors. Each hectare produces an average of 2.500/3.000kg of white rice per season. The water we use to irrigate our land, which we take from the River Sesia, comes from the Cervo and Elvo streams, which originate in the glaciers of Monte Rosa. We rely on the "Consorzio di Bonifica della Baraggia Biellese e Vercellese" for accurate and precise water management. During sowing, the field is flooded for 4-5cm and this allows us to protect the seed from temperature changes that occur between night and day. The farm is certified as organic and we try to be as sustainable as possible in our production. Our rice is certified organic without the use of GMOs and comes from natural, high-quality seeds. Crop waste is used for sowing the following year and for mulching. __How we grow rice__ The land, which in the summer was cultivated with grasses (Veccia and ryegrass) is sown with rice. The residues from the rice harvest are used for sowing the following year. This method allows us to always have natural seeds available. After sowing, we use our irrigation system to flood the rice paddy. During the germination of the rice we drain the water from the field and when the plant has grown enough we re-plant it. In August we drain the water for the last time.
Preguntas frecuentes
¿Qué impacto genera mi compra?
¿Qué garantía de compra tengo?
¿Qué beneficios obtengo de comprar directamente del agricultor?