I wake up on a Monday bursting with enthusiasm and energy, because being able to travel to the east of Spain to work and learn about new things is a privilege for a Madrid-based agronomist. It's 6:45 am, the high-speed train is leaving the station and an amazing professional experience is about to start again.

For me, a lifelong Madrid citizen, travelling to Valencia means soaking up all the possible knowledge about citrus farming. And this is what a good deal of my trip involved; listening to Juan analyse whether the frosts had damaged the oranges of various farmers we visited, such as Sergio (Jardín del Gordo), Vicente (Hort de Zefir) or Ernesto (Casa Carlos), in order to guarantee the best fruit for our CrowdFarmers.

However, my big surprise came with a visit to Riuet to see them preparing their rice delivery. As we all know, there's no Valencia without oranges, just as there's no Valencia without rice. Upon entering their facilities, I couldn't help stopping to admire an aerial photograph of La Albufera in Valencia.

– It's incredible! – I thought aloud
– It's just as Blasco Ibáñez describes it in his novel Cañas y Barro… You're not from Valencia, are you? – José Ramón, a Riuet worker, asked me
– That's right – I answered – I'm from Madrid, and I've never come close to seeing La Albufera – I felt a bit ashamed for having never explored this beautiful place. But, after all, it's better late than never!

We got into the car after checking that the delivery was perfectly prepared when, I don't know if it was Juan's teaching skills, pure luck or the importance of sharing the know-how in CrowdFarming, Juan said something that was music to my ears:

– Javi, shall we go back to La Albufera and I'll tell you about growing rice?

So, after a true masterclass in La Albufera trying to retain everything that Juan explained to me, I'm now in Madrid, reading Cañas y Barro, imagining how the work of a few made it possible to grow rice in Valencia.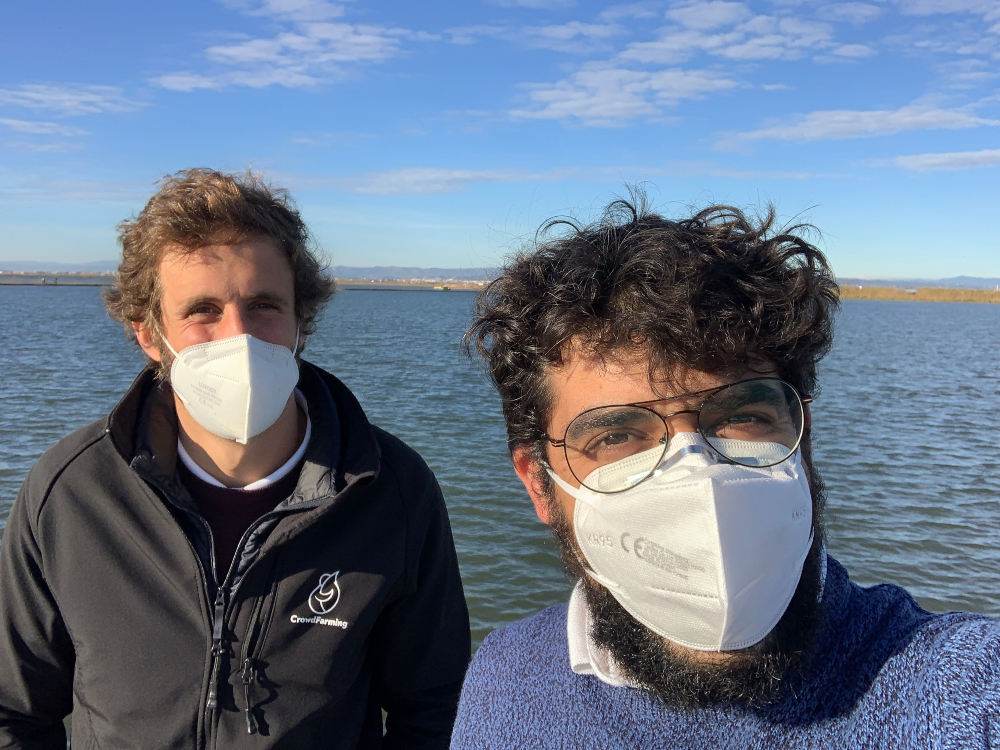 And how to describe these lands and their origin with my words would be a sin when Blasco Ibañez says it better. Here are a few lines so that you can join me in picturing the origin of this wonder – No man in all of Albufera was more hard-working than Uncle Tono. He had become obsessed about being an owner and having his own rice fields, not making a living from just fishing like Uncle Paloma, who was the oldest fishing skipper in Albufera; and alone – as his family helped him only now and then because they were tired of all the work – he filled up little by little the deep pond left to him by a rich woman who did not know what to do with it, with soil that had come from far away

Is my sudden interest in classical Spanish literature coming from my passion for agriculture or because my thirtieth birthday is just around the corner and this is what happens with age?