Dear CrowdFarmers,

Soon we will have enjoyed three years of this great adventure with CrowdFarming, and we have shared them with many of you! We would like to thank you for your daily commitment, which brings us much-appreciated stability in our projects.

We know that the past year has been complicated, but it allowed us to refocus on the essentials, and to rediscover simple pleasures such as experimenting with new recipes in our kitchens. Recipes that you have been able to enhance with our mustards. For your mustard crates, we make sure to use 100% recyclable boxes and packaging to protect the jars in transit. It is down to you and your support of local producers, that the impact of the crisis on our activities has been limited. And for that, we once again say a big thank you.

In addition to the health crisis, the climatic conditions are not favourable. In the Aude, we have suffered some from significant episodes of frost, which fortunately did not affect our mustard plants since they were not at a fragile stage of development. Thankfully mustard is a hardy plant species which is quite resistant to extreme weather conditions. Unfortunately, this is not the case with our vines, whose grapes are used to produce our vinegar that is in turn used in the composition of our mustards.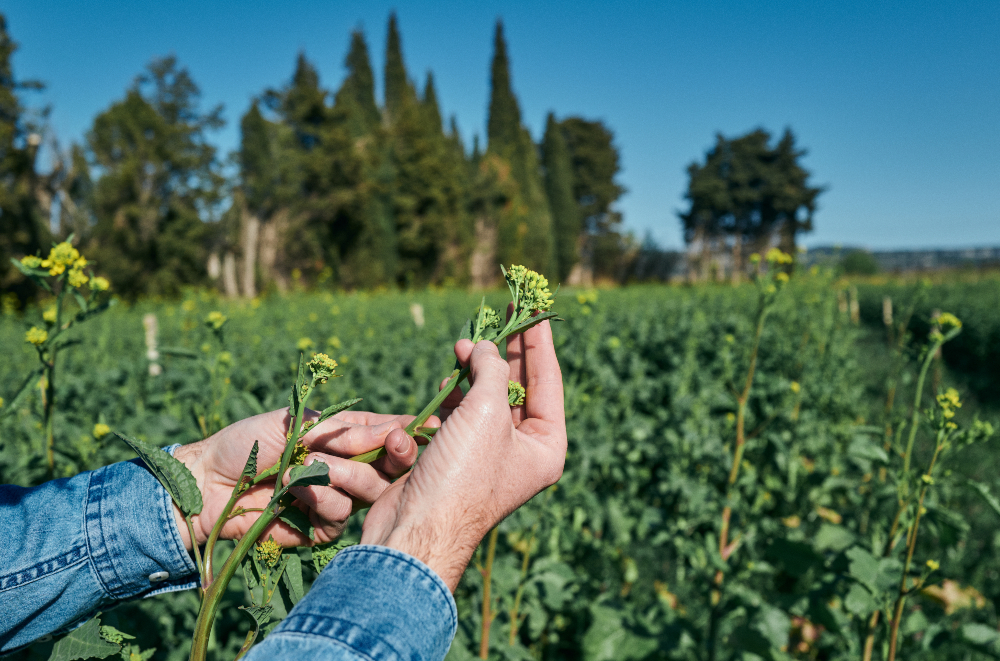 Our mustard fields are doing well despite the low temperatures.

Currently we are faced with low hydrometry rates which can limit the development of mustard stems. Yields may be low, but this lack of water should lead to a concentration of aromas in the mustard seeds, which should be particularly aromatic this year, to the delight of our taste buds!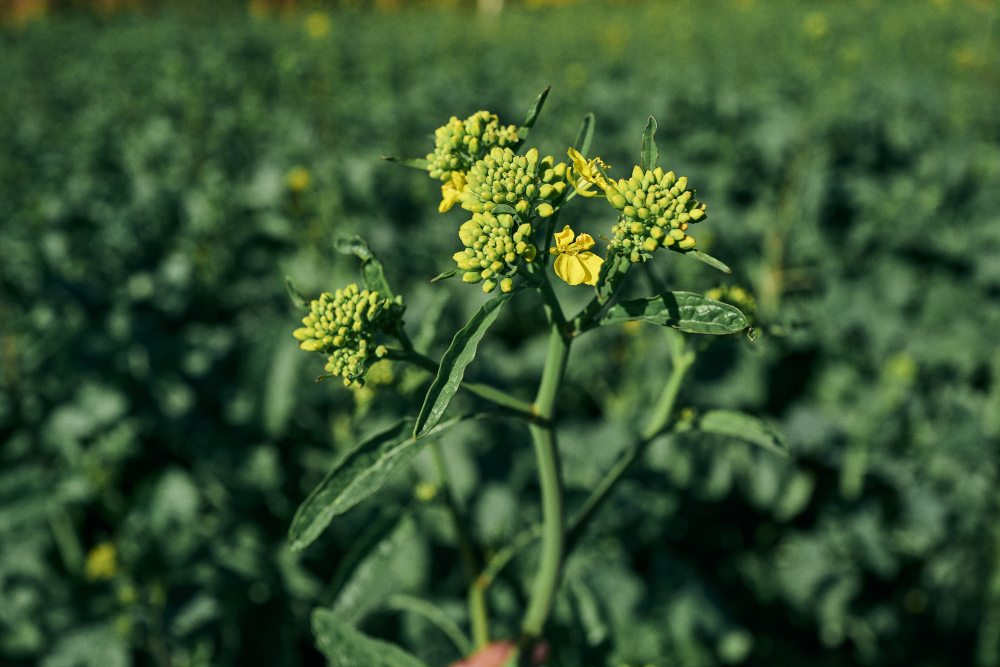 The mustard is flourishing and this year the aromatic properties should be increased tenfold.

We are aware that these periods of drought could recur in the future, but global warming is not inevitable, and we are starting to put in place solutions to alleviate this kind of problem. For example, we have increased the farm's growing area with an additional inter-row between the olive trees (the more the ground is covered on the surface, the less water will evaporate).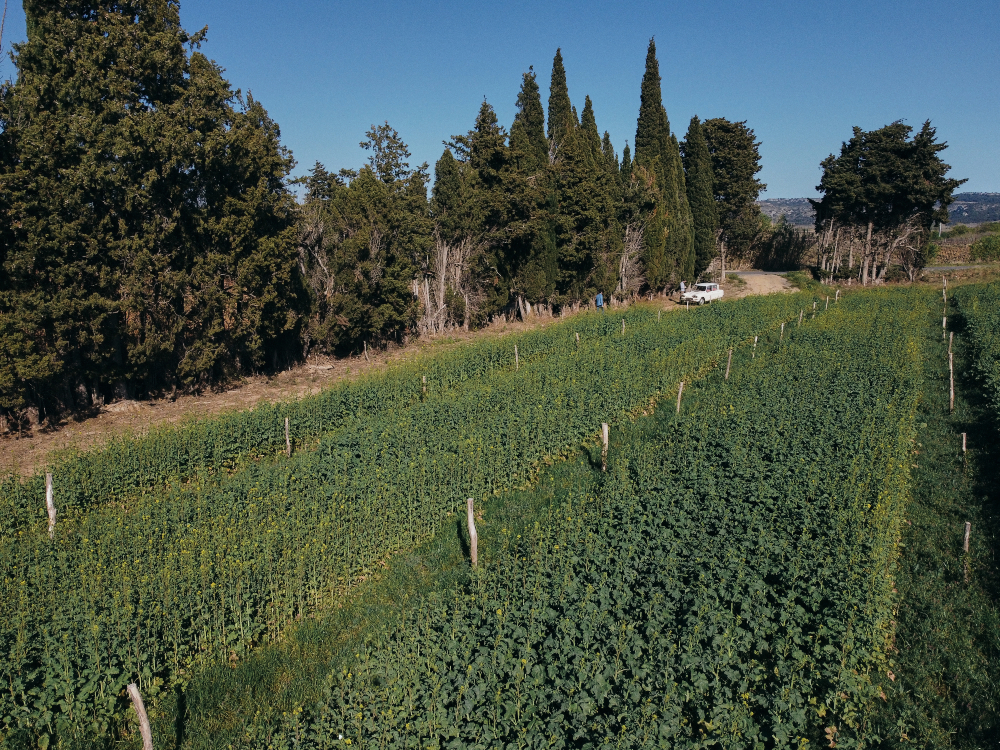 Here you can see that between our young olive trees we have also planted mustard.

Concerning the team, we are proud to have remained united; the health crisis has not taken anything away from our dynamism or desire to develop new products! These few lines were written by a student trainee from the prestigious AgroParisTech school.

On behalf of the whole team, we thank you for sharing our values, thank you for supporting local producers and loving our vinegar-based mustard!

Note: You can renew your adoption by logging into your user account to receive the product next season.