Dear CrowdFarmer,

We hope that you have gotten the chance to taste the bottles that you received last December. Thank you again for your support! We are very happy to share our passion through these wines.

At Grange de Bouys, in this peculiar context, we manage to keep up with our activities with the help of some of our children.
• The catastrophic frost that affected France in its entirety, and South of France more specifically, has not affected our vines since they are on hillsides where the cold does not linger long. Only approximately 30% of our white grapes are gone due to frost. Whew! Everything is relative, don't you agree?
• Our daughter Margot, after finishing her chiropractor studies in the USA, now has an office two days a week on our domain and three days at Toulouse. A new concept is born: Chiro and wine!
• We are actively preparing for the arrival of 3 Scottish Highland cows in May (see pictures at the end): Mara, Colette, and Clea.
• The Medieval 2019, made from 5 antique grape varieties, has been a success in 2020: a surprising Languedoc wine, with a subtle balance of floral aromas with a fine peppery note. And only 12% alcohol! We have improved our recipe with the 2020 vintage.

After the very good year 2019, 2020 has been a good year with 18000 bottles, but with not as many white grapes, which means no rosé this year. We still have some from the excellent 2019 vintage.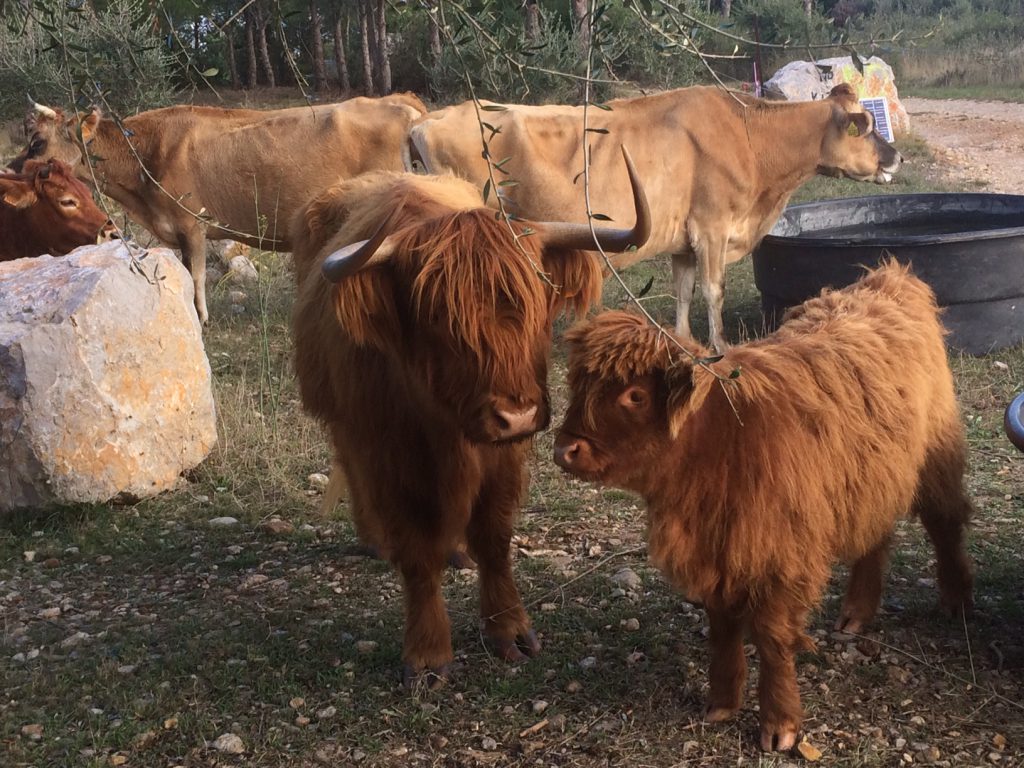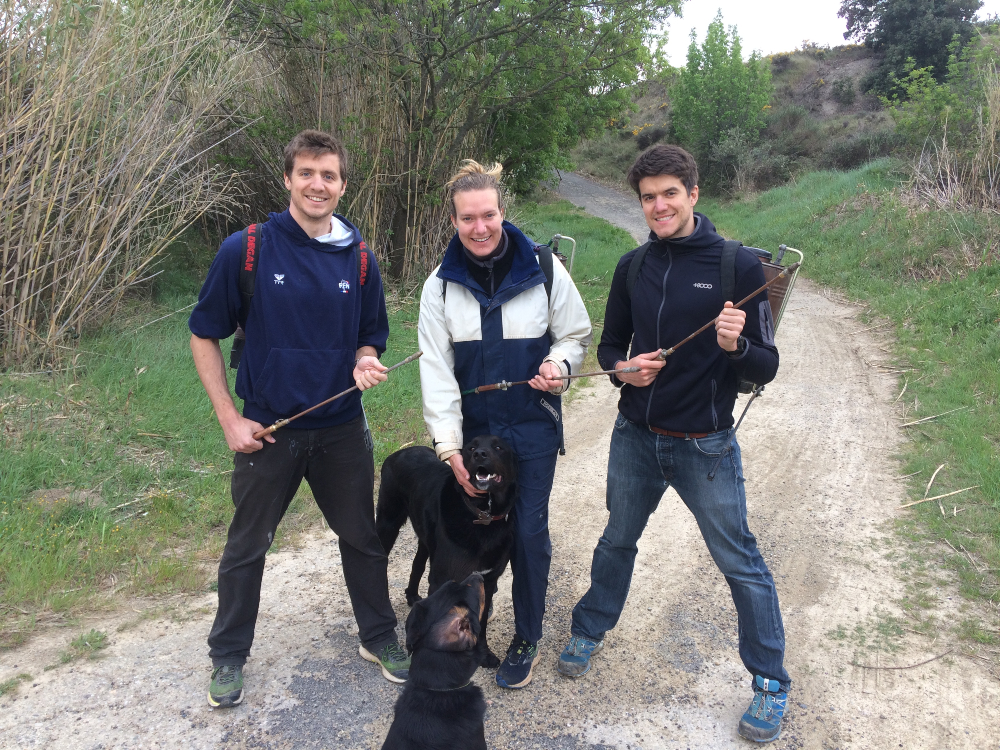 In the vineyard


• We have finished pruning our vines by the end of March. We have started de-budding and biodynamic preparations.
• Green fertilizer between the vines with fava beans and vetch: we continue using plants to aerate the soil and to bring nitrogen as well as organic matter.


Biodiversity


• Agroforestry: to complement the natural hedges, we continue planting trees close to the vines to let birds and insects be "hosted" as close as possible from the vines so that they can feed on the ravaging bugs while being protected from predators, such as eagles and harriers, flying over the Domain.
• Dry stone walls: Florence and her nature-loving friends have repaired several breaches in our great dry stone wall.
• In the vegetable garden, Florence prepared the foundation of a new garden with what will be the future organic base, and the garden will be operational next year. We are also repairing a greenhouse to prepare seedlings. Finally, our vegetable garden yields seasonal vegetables the most suited to our climate with mulching and limited watering.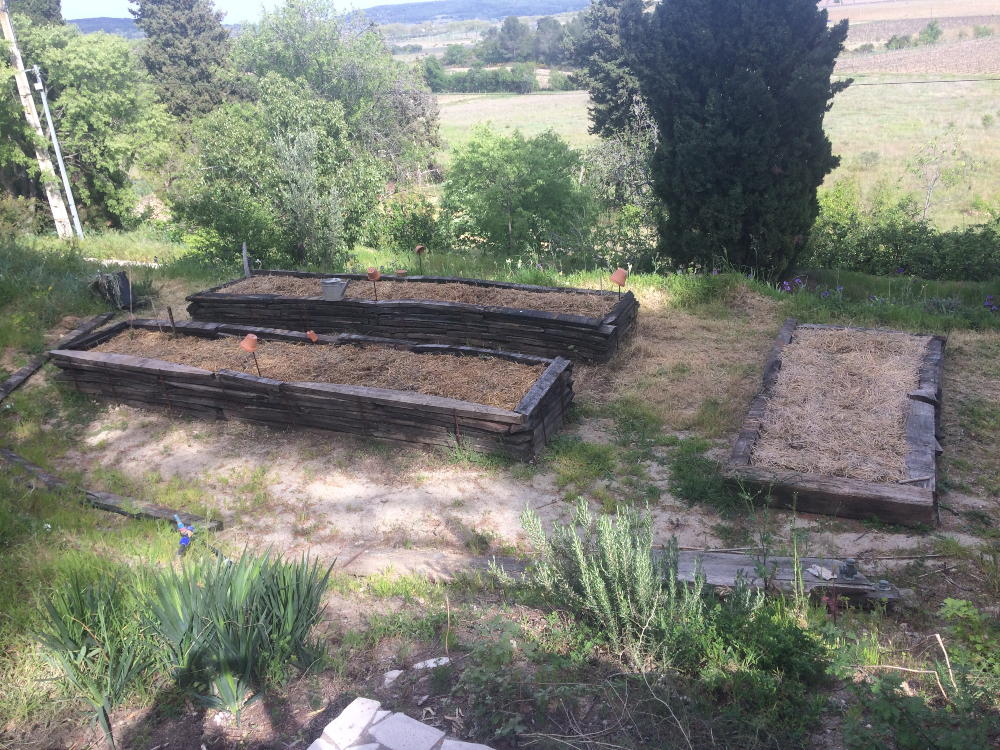 The Domain


• We have adopted a new dog, Marcel after Joy left us to join the stars. He is already totally adopted by Polka and vice-versa, cf. picture.
• Olive grove and olive oil: A year without (or almost) in 2020 because of a blossoming amid rain and cold. We will keep trying to launch our olive oil production next autumn.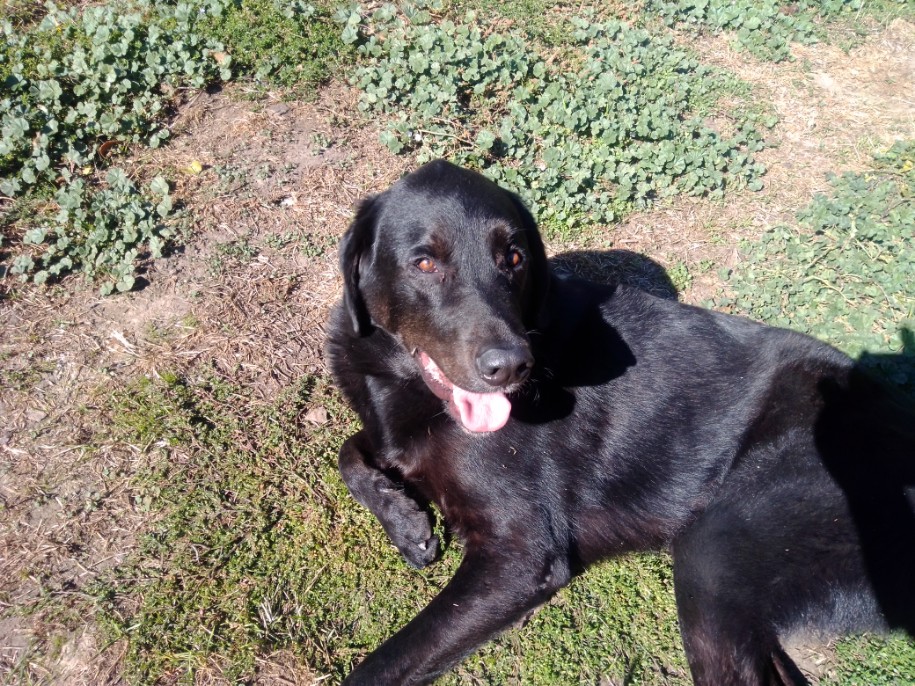 Stephane et Florence

Organic winemakers – Grange de Bouys Domain

Note: You can renew your adoption by logging into your user account to receive the product next season.