Hello dear CrowdFarmer,

We have completed a year of our Farmer-CrowdFarmer relationship and the first thing I want to do is thank you for your commitment that made possible to guarantee the viability of our citrus fields and to move forward with our project.

Especially this year, since the 2019/2020 season has been particularly hard with problems as serious as the cold drop in September that fully impacted our area, as well as the flooding of our fields. The roads were destroyed and part of the harvest was lost. Many repairs had to be carried out. Some are still to be completed, since the continuous rains have prevented them. The rainy season in our area is usually in October/November, but this year it has been raining continuously. This has complicated our work and made repairs and essential tasks very difficult as they require stable weather conditions.

Besides, so much rain also meant an excess of humidity that caused mold to appear on lemons. As our cultivation is organic, we do not use products that in conventional cultivation solve the problem quickly. This could have been a serious problem if the lemon spoiled after it has been served, as the problem may sometimes appear several days after the lemon has been cut.

Fortunately, we only had a maximum of 0.1% shipments with this problem. This was thanks to a very careful selection. Therefore, if this problem has affected you in any way, I thank you infinitely for your understanding, because I assure you that it has been very difficult and hard to control it.

As this has been our first year in the CrowdFarming project, everything was new and complicated for us, but we are very proud of the results. Despite the constant rains that made it difficult to harvest our lemons, we have prepared weekly, sometimes up to 500 boxes (you can see the photo), labelling them as quickly as possible in our small warehouse, to get the boxes perfectly prepared and arranged for shipment on the agreed day. I wish to thank you very much, as this year has been positive for the first time in a long time, and this allows us to continue with confidence for the coming year, mainly because of your loyalty.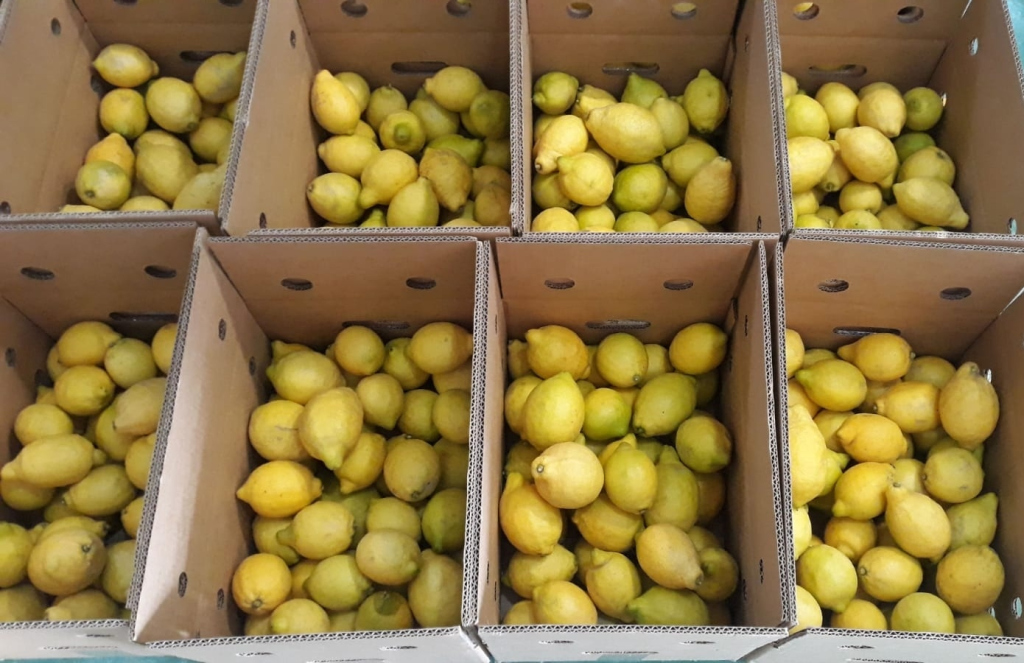 We are now taking care of and pampering the new crops. As you can see in the photographs, lemons can hardly be seen in the trees because of their size and the color of the fruit that gets confused with the leaves. But I can tell you that for the moment the harvest promises to be really good.
In addition, this year we also hope to offer a new product on CrowdFarming: our grapefruit of Rio Red variety. It is especially sweet and tasty and I hope you will be encouraged to give it a try. As you can also see in the photos, they are young but mature trees, planted in 2012 and already with stable production. You can see a photo of the past harvest. In the new harvest they cannot be well distinguished either, as they have the same green color as the leaves. They are our most promising bet.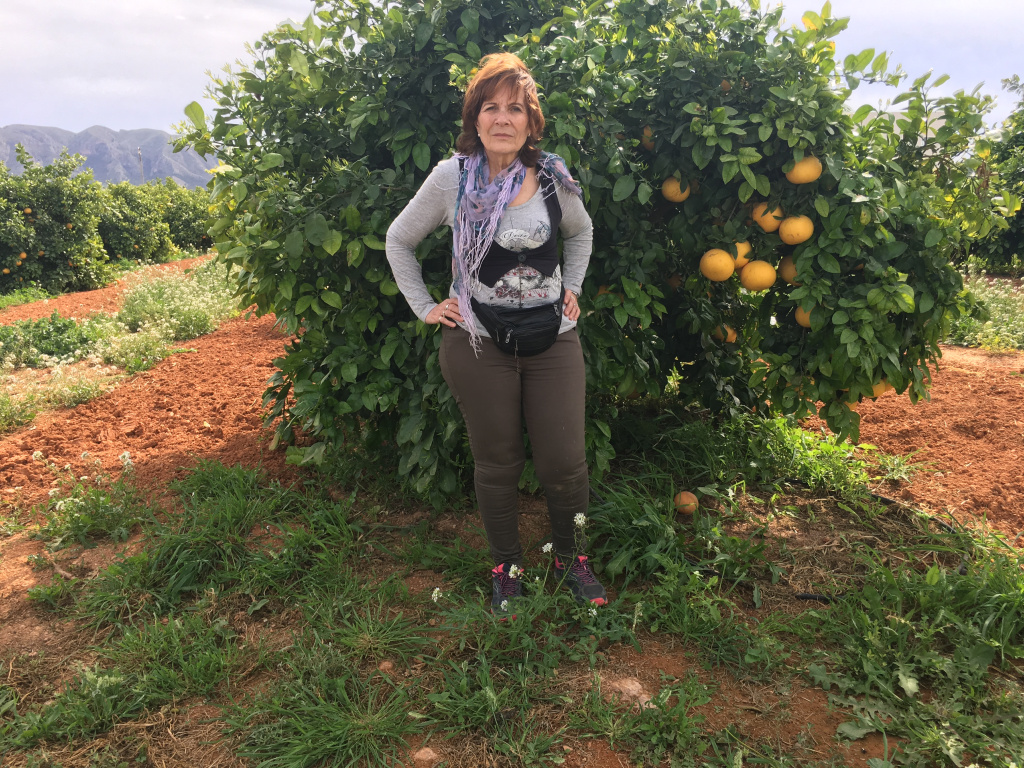 So I hope you have been satisfied this year and are encouraged to repeat the experience. For our part, we will do every possible thing so that this year you are equally satisfied and enjoy our best citrus fruits.