It's sunrise in Illana, Guadalajara. Finally we have sunshine! I don't know whether the wheat, the chickpeas or I am happier, but after so much cold, these sunny days bring a smile to anyone's face.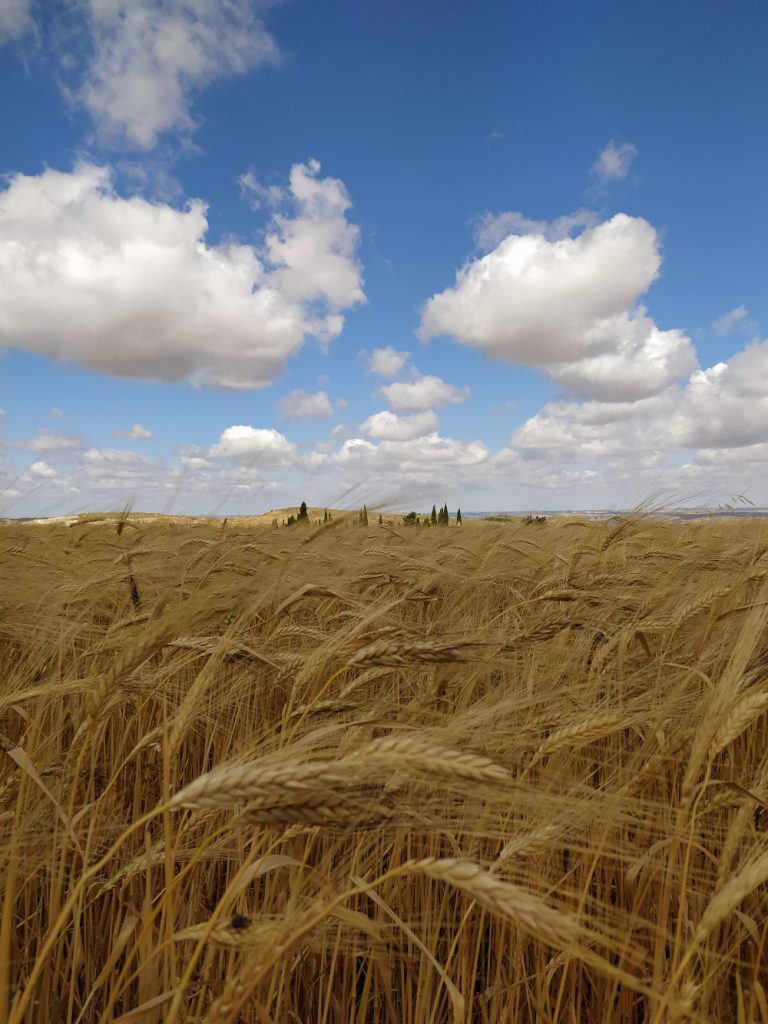 I set off like any other day, I have breakfast, get the tools ready and get on the tractor, there's a lot of work to do! The snows delayed the sowing and now the abundant rains have caused a magnificent sprouting of both wheat and chickpeas, in addition, many other weeds are growing and we have to limit their growth to guarantee a good harvest. As always, only by mechanical means.

I'm in the tractor and my Farmer Hunter calls me.

– Hi Luis, would you like to tell your CrowdFarmers how your year went?

– Of course I do!

So after spending the morning in the tractor thinking about what I could tell you, here I am in front of the computer so you can get to know me a bit better and to tell you how my year has been, personally and professionally.

First of all, I would like to thank you for the trust you have placed in me by adopting part of my wheat and chickpea crops. I am very happy this year, because despite the difficulties, I have been given the best news I could ever hear, and that is that I am becoming a grandfather for the second time! I hope that I will be able to pass on my passion for this profession to my grandchildren and that they will accompany me to the fields!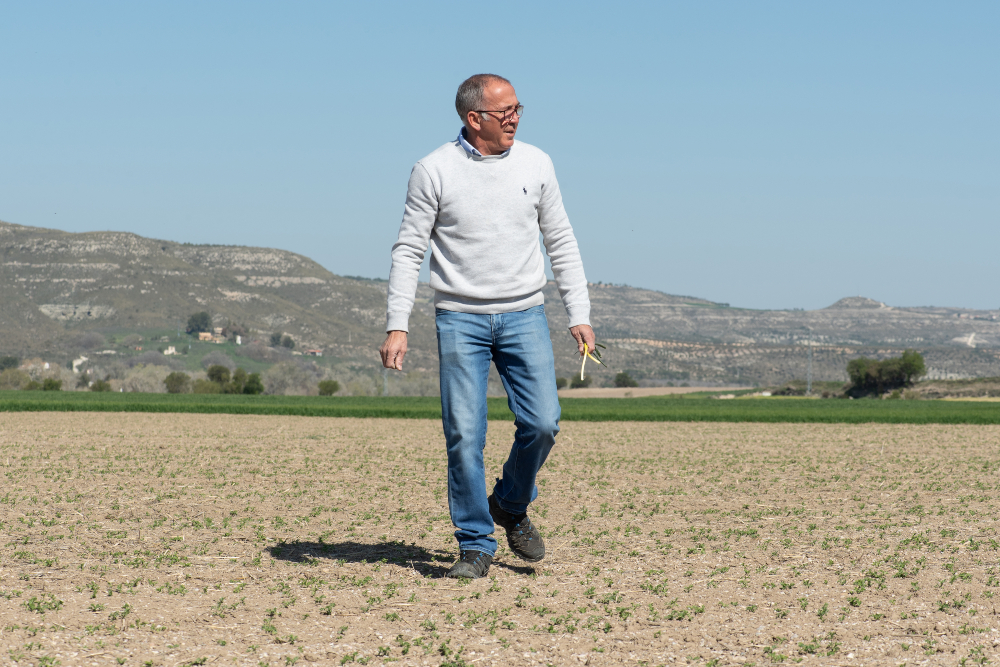 Looking back, the year was good from an agricultural point of view, although with a slightly smaller chickpea crop and a good wheat harvest, without any exceptional setbacks. 2020 brought enough setbacks!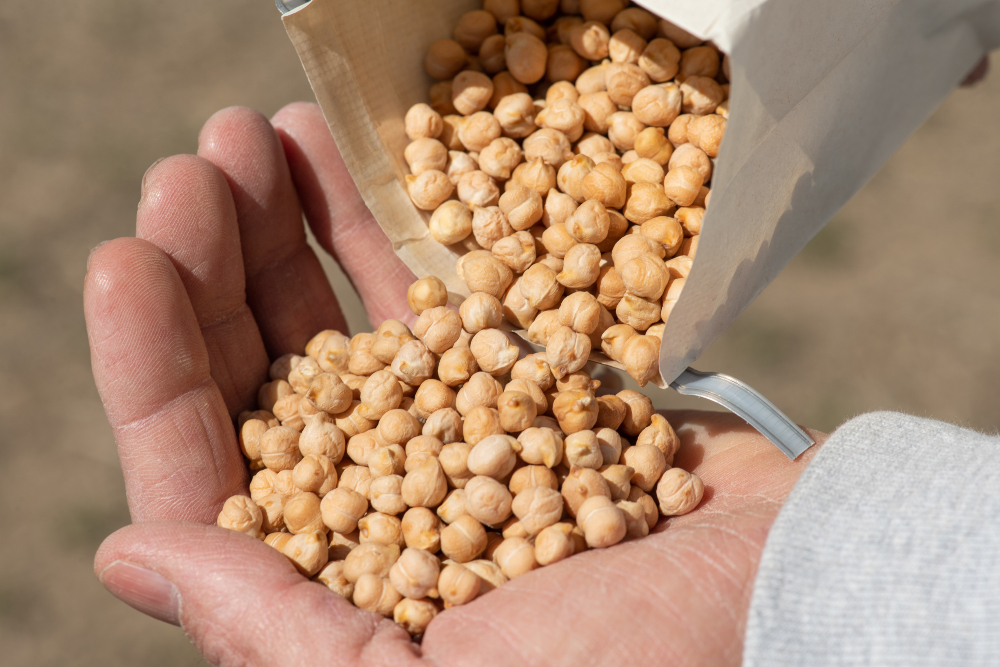 When the time came to prepare your orders, we noticed that it was our second year and we were much more relaxed and more organised than the first year, enjoying as a family preparing each of your boxes. We are delighted to hear your feedback so that we can continue to improve, so don't hesitate to let us know about any mistakes we may have made.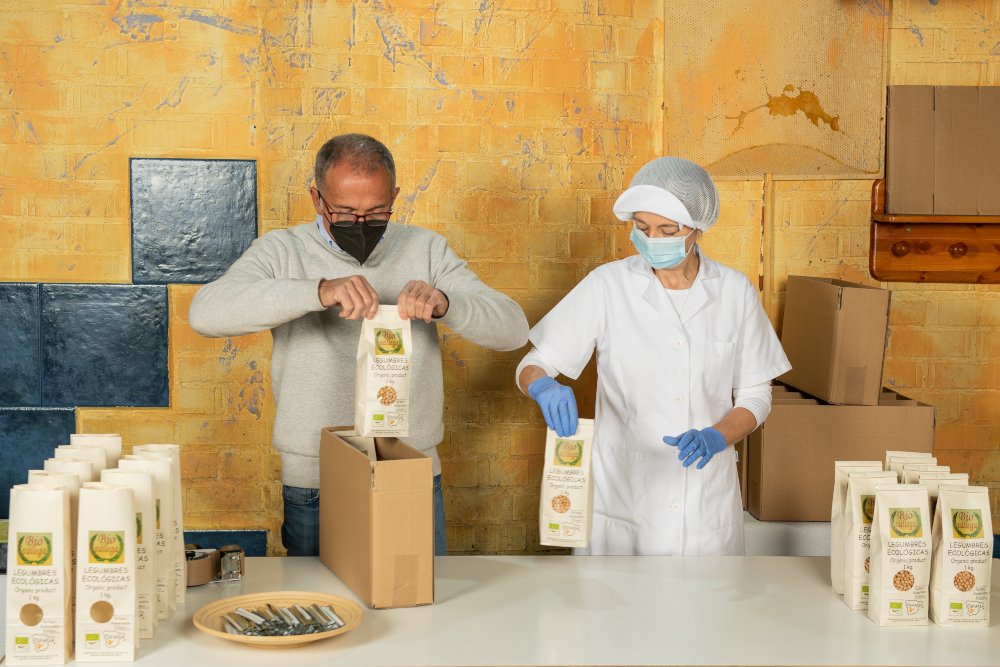 This year 2021 began with the visit of Filomena, which covered all our fields with snow, although fortunately it did not cause any damage to the crops, apart from a slight delay in the sowing of chickpeas, but we hope that the harvest will not be delayed and that we will be able to send it to you on time. This is also the second time we have collaborated with a local association for the care and conservation of the red-legged partridge, sowing wheat and leaving it unharvested for food and shelter; in April we will count the number of pairs living in these areas to compare with last year and evaluate. I promise I will try to take photos!

Finally, I would like to inform you that Biovallega is finally launching into social networks and you will be able to follow our daily life on Instagram and TikTok (@biovallega.organic).

Thank you very much for the trust you place in me with your adoptions.

A big hug from all of Biovallega.

Note: You can renew your adoption by logging into your user account to receive the product next season.