Dear CrowdFarmer,

It has already been 3 seasons that you have been collaborating with La Patrona and we are very happy about that, thanks a lot. At this point we would like you to know more about us so we want to update you on some issues of our ongoing production and day to day tasks.

Right now we are in the middle of the season harvesting wild wakame, kombu and sea spaghetti. This year in Galicia we have had about 10 storms in a row from mid January until the end of February, at that time they didn't give us any big issues but now we are having problems to find wakame. It seems that all of those huge marine storms (with 10m plus waves within a short time one from another) did not let the wakame grow and attach to the rocks properly, breaking the new growing plants and washing them offshore. So we had to go to the areas where we grew in previous years and we couldn't find them there either, or they are too small to use. We decided to come back after some weeks to let them grow. But don't worry, because we still have some stock saved for you from last season!

Our team is growing! We have 3 patronesses now. Alba has recently joined us and she will be helping Marta in production and taking care of the quality department to make sure our sanitary and bio standards maintain the same level (or better) as always. (You can see her in the picture with a huge wakame leaf).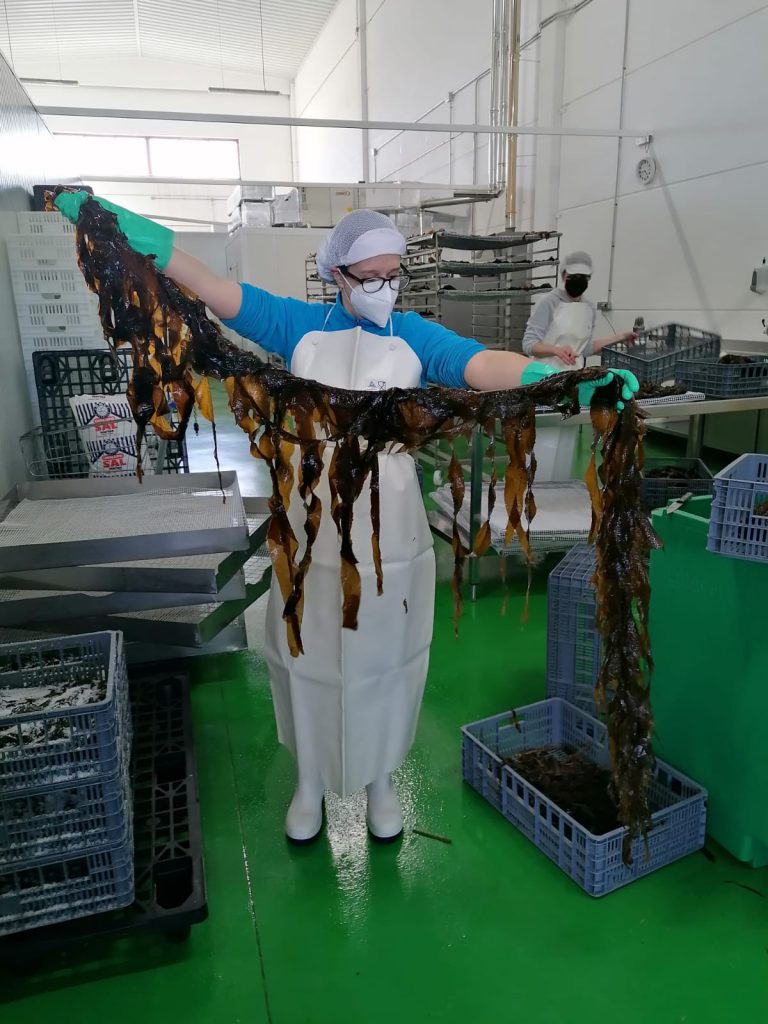 And we also count on Juana who is doing her university internship with us for 2 months, she is already enjoying the season as much as us!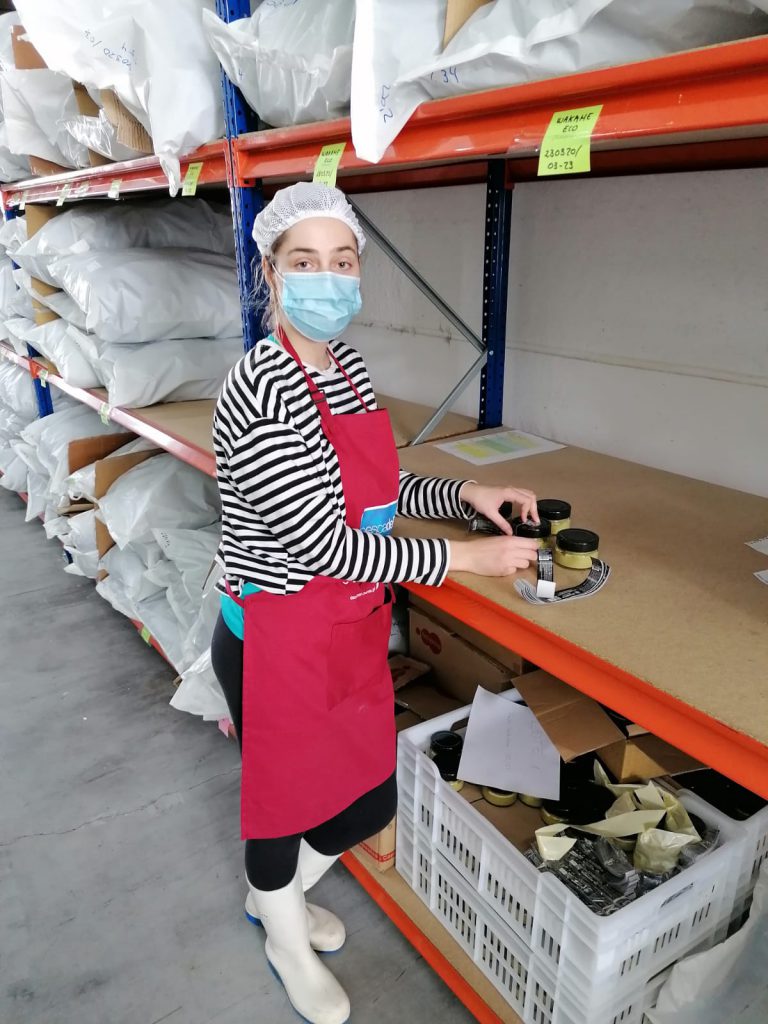 But besides washing and drying seaweeds we also do a lot of DIY tasks and we have manufactured about 90 trays for drying seaweed: cutting tubes, sewing mesh, etc. We turn on the music and enjoy our work!

About our composter, we had to empty it for the new season, so Alba brought a group of students from the garden school of Cambados (our municipality) to take all the compost produced from last year's leftovers harvest. We donate it to fertilizer parks and gardens of Cambados.

We also would like to say sorry if you have found some small fish, shrimps or sea snails in your seaweed bags. You can not believe how careful we wash, rinse and clean seaweed, but unfortunately sometimes these animals get as far as to your bags, the worst of all is sea lettuce which is so thin that it is really, really, difficult to rinse them all out. I hope you understand.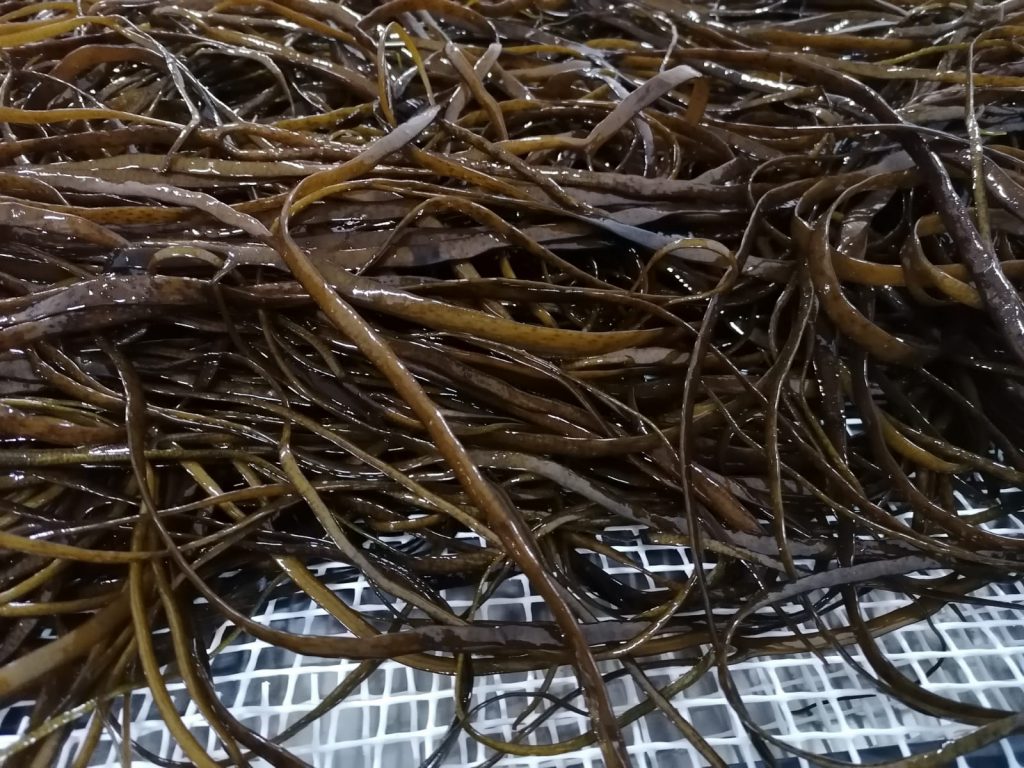 We all hope to take part in one of your ingredients in your meals and kitchen one more season! If you want to get to know more about us you can follow us on Instagram or Facebook @algaslapatronaseaweed.

A hug from the Farmers La Patrona 😊

Cristina, MArta & Alba

Note: You can renew your adoption by logging into your user account to receive the product next season.