As European farmers, or as people who work closely with them, we cannot ignore the fact that our continent is literally going up in flames. Portugal, Spain, France and Greece are battling forest fires that are raging across tens of thousands of hectares. These fires are growing both in number, and in terms of the amount of damage caused and the level of risk. By mid-August last year, Europe had already recorded 2.5 times more fires than the 2008-2020 annual average.


Europe is also going up in flames in a figurative way. Record high temperatures have been recorded in countries such as France, Switzerland, Austria, Germany and Spain. A new study confirms that Western Europe has become a heatwave hotspot, and that heatwave events are increasing in frequency and intensity faster here than in many other parts of the world.


All this, of course, has economic and social consequences, but also environmental ones, and as far as environmental matters go, CO₂ has certainly become a hot topic. In addition to causing more CO₂ emissions in already extremely hot and dry summers, fires are devastating masses of forests, which are responsible for absorbing around 10% of European emissions every year. More precisely, our European forests capture around 360 million tonnes of CO₂ per year. To give us an idea of scale, Germany generated around 675 million tonnes of CO₂ in 2021.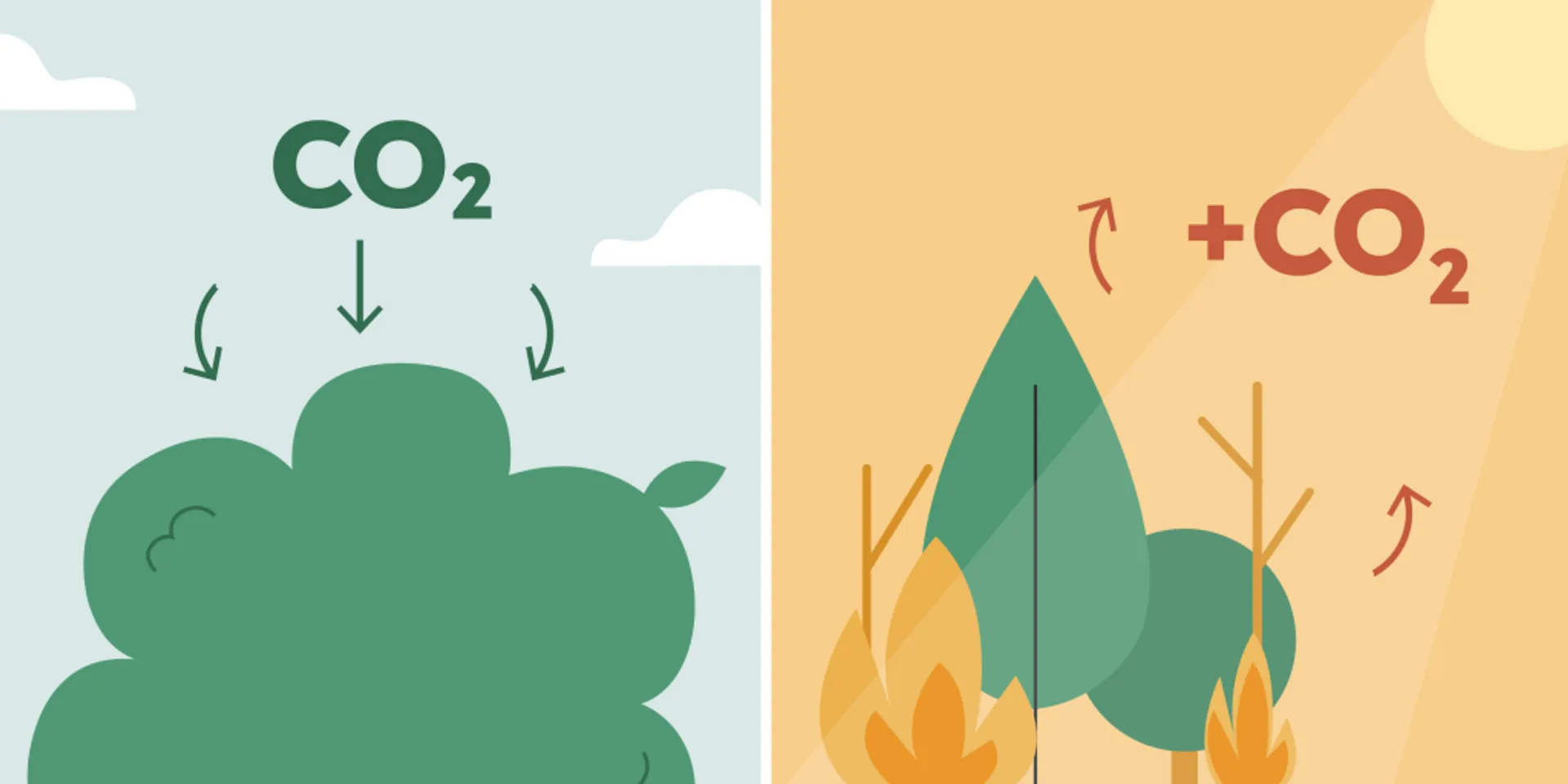 The background


We cannot help but wonder how we got here and whether we can do anything to stop the increase in fires. Answering the first question judiciously is not easy because there is no single cause of fires but, if we leave aside those that are really caused by the force of nature, the rest have one common denominator: they are caused by human folly. This folly takes the form of fortuitous or premeditated acts and others, which are not premeditated but cause of the increase and rapid spreading of the fires, are related to agricultural activity.


About 100 years ago, the way we farm changed dramatically with the introduction of machinery, pesticides, and chemical fertilisers, all of which reduced the need for labour while increasing productivity. At the same time, the growing import of foodstuffs from countries with low labour costs has generated great volatility in the agri-food market, and a downward price struggle as the only differentiator. Meanwhile, costs continue to rise. It is estimated that citrus production costs (mandarins, oranges and lemons) in the Valencia region have increased by 70% over the last 30 years (1992-2020) (Expansion). This situation has been further exacerbated by the current macroeconomic context of the war in Ukraine, which is pushing production costs even higher. In conclusion, the price European farmers receive for their food production has not kept pace with rising costs, putting them in a critical and unstable financial situation.


Faced with this situation, two main "solutions" were developed for producers: increasing production at any cost, and supplementing with subsidies. What is presented as an easy solution – which is often not a good solution – is in reality a short-term fix that in the long run only worsens the problem, in this case leaving soils inert and completely incapable of retaining water and organic matter.


When the farmer's economic situation becomes unsustainable, the farmer gives up. A clear example can be found in the Valencian Community, where 30,000 hectares have been abandoned in recent years. The number has gone from 190,024 hectares in 2002 to 160,356 hectares in 2020.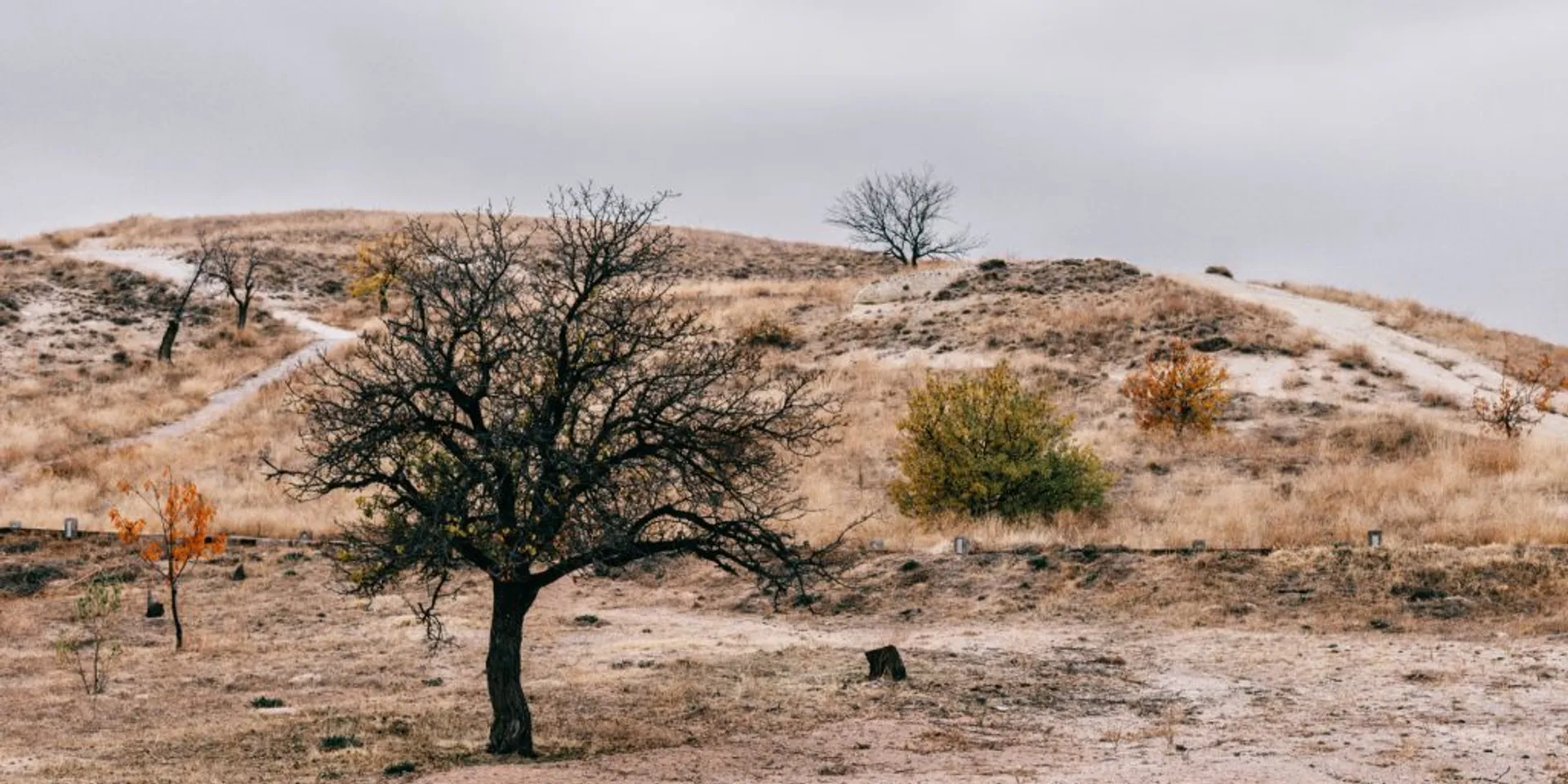 We could see the abandonment of the fields as an opportunity for the forests to gain ground. However, as we have seen above, it is not forest that is left behind, but abandoned, inert and dry wasteland. These lands are faced with many difficulties with regard to creating life in the short term, and can be a breeding ground for fires.


So, do we have to do anything about the fires? The answer is yes. We need to focus on agriculture that respects water consumption and biodiversity – including that which is underground – by choosing products that are organically grown and, if possible, use regenerative techniques. We can also contribute to the economic stability of our farmers by supporting their work so that they are not forced to give up. We can do this, above all, by paying fair prices.