Europe has a major challenge to take on: there are not enough young people working in agriculture. At the same time it is their generations that are more engaged and aware of climate issues and can meaningfully contribute to the establishment of an agricultural model that is more united and respectful of the environment. However, only 11% of all farms in the European Union are run by farmers under the age of 40. Young people wishing to engage in agriculture still have to face difficulties such as access to land, finance, knowledge, and training. This reveals a real generational problem in a sector of strategic importance for food security and the economy.


In order to reverse this trend, promotional actions to encourage young people to follow this professional path are being implemented all over Europe, and new marketing models are emerging.


The renewal of generations: a real European challenge


In 2020 in Rome, the FAO (Food and Agriculture Organization of the United Nations) drew up an action plan for rural youth by strengthening its institutional and budgetary arrangements and by creating an "office of the youth" for the first time. This action plan is structured around five main areas, two of which are helping young people to participate in rural development within the framework of integrated landscape and territorial approaches. One of the goals is to promote youth employment in the region, within a green economy that benefits everyone.


In addition, on the topic of environmental awareness, by 2030, the United Nations SDG (Sustainable Development Goals) agenda aims to establish resilient agricultural practices that increase productivity and production, contribute to the preservation of ecosystems, strengthen the capacity to adapt to climate change (…) and gradually improve the quality of land and soil. These actions show us that political organizations and leaders around the world recognize the need to harness the dynamism and creativity of young people to shape a better future for our food.


Technology at the service of the modernization of the agricultural sector


With the advent of the Internet over the past fifteen years, climate and environmental issues are increasingly publicized on social networks and young people feel more concerned to take concrete action. The need for a radical change in the way we consume and produce is felt and excuses are less and less accepted. In terms of agriculture, young producers can act on two levels: the implementation of new production methods (sustainable agriculture, organic farming, anti-waste actions) and the development of short circuits by promoting direct sales to individuals. This is where technology comes in with the creation of platforms like CrowdFarming, which offer farmers the ability to sell their products without a middleman.


What's more, removing the middleman allows producers to receive a fairer price for their crops (which they set themselves) while creating more links with consumers and reducing their environmental impact. Consumers, for their part, find themselves there in terms of the quality, transparency and traceability of the products offered. It is an effective win-win-winner model. According to a study we carried out in 2020 on the impact of direct sales from producer to consumer, 90% of farmers say that their margins are better thanks to this sales model and 81% of them feel they have a better understanding of consumer needs. It is also an opportunity to empower this new generation of young farmers to take full advantage of technologies to support sustainable farming practices in Europe.


Young farmers turning to direct sales


At CrowdFarming, a large part of the farmers present on the platform are under 40 years old. We are fortunate to be able to support the farmers of tomorrow who are already implementing actions that respect our ecosystems in order to guarantee the sustainability of our lands. Here are a few young farmers, present on our platform, who are setting an example and taking concrete action for a more sustainable agriculture.


Mudda Natur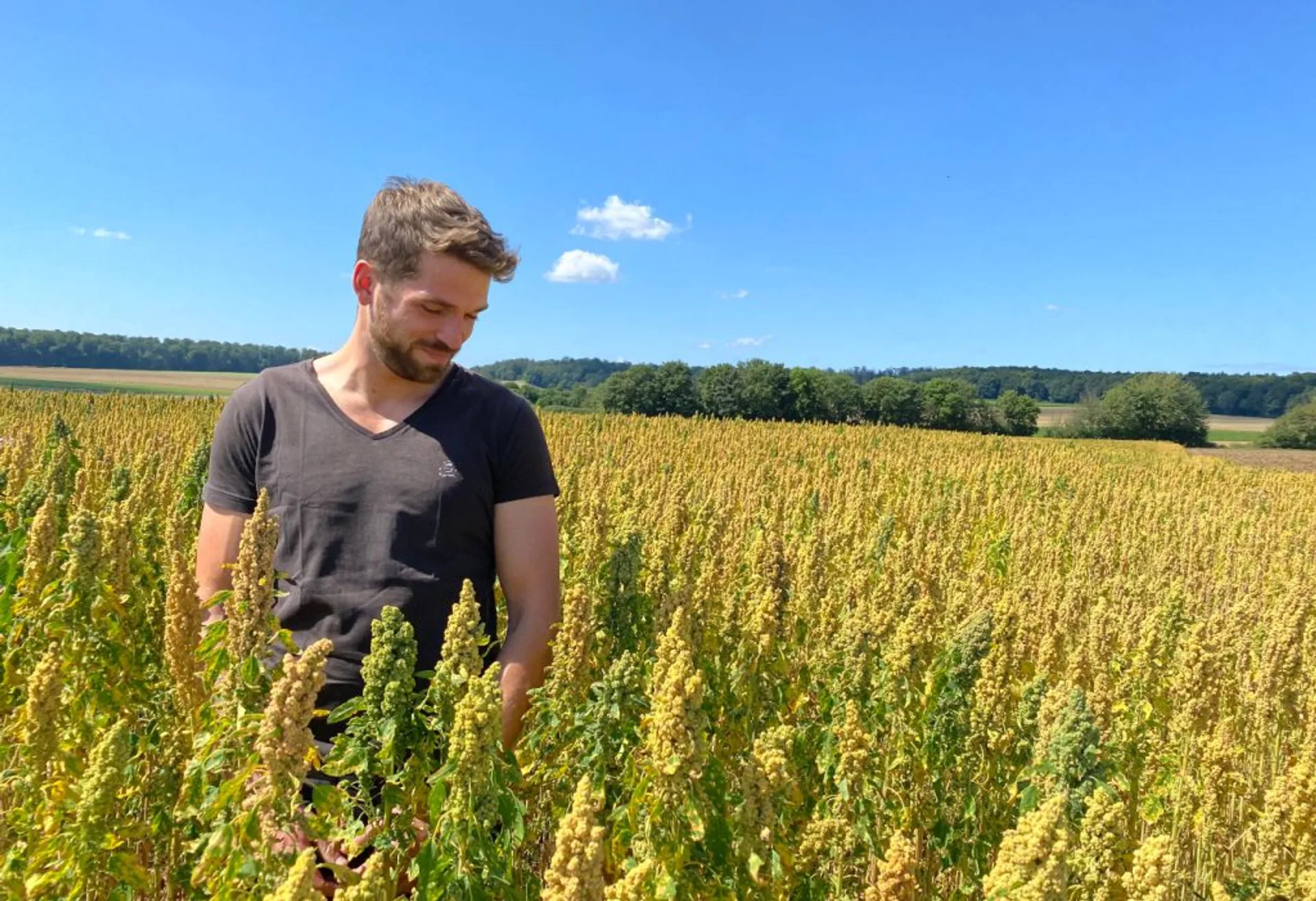 Johannes Grenzebach, founder of Mudda Natur, has been growing quinoa in Germany for numerous years with the help of his family. He hopes to form a small team in the coming years to plant more quinoa agricultural products in Germany, which are currently largely farmed abroad. He had no expertise with quinoa when he began growing it a few years ago, but over time he got a feel for the plant and the growing conditions in Germany.


"Working while respecting nature is part of our daily work. In order to operate in the most environmentally friendly and sustainable way possible, we ourselves generate much of the electricity that we use on the photovoltaic systems on our roofs. In addition, we use beech and oak wood from our forest to heat our water and our home. "
Johannes Grenzebach, Farmer of a quinoa culture.


Brasserie des Trois Becs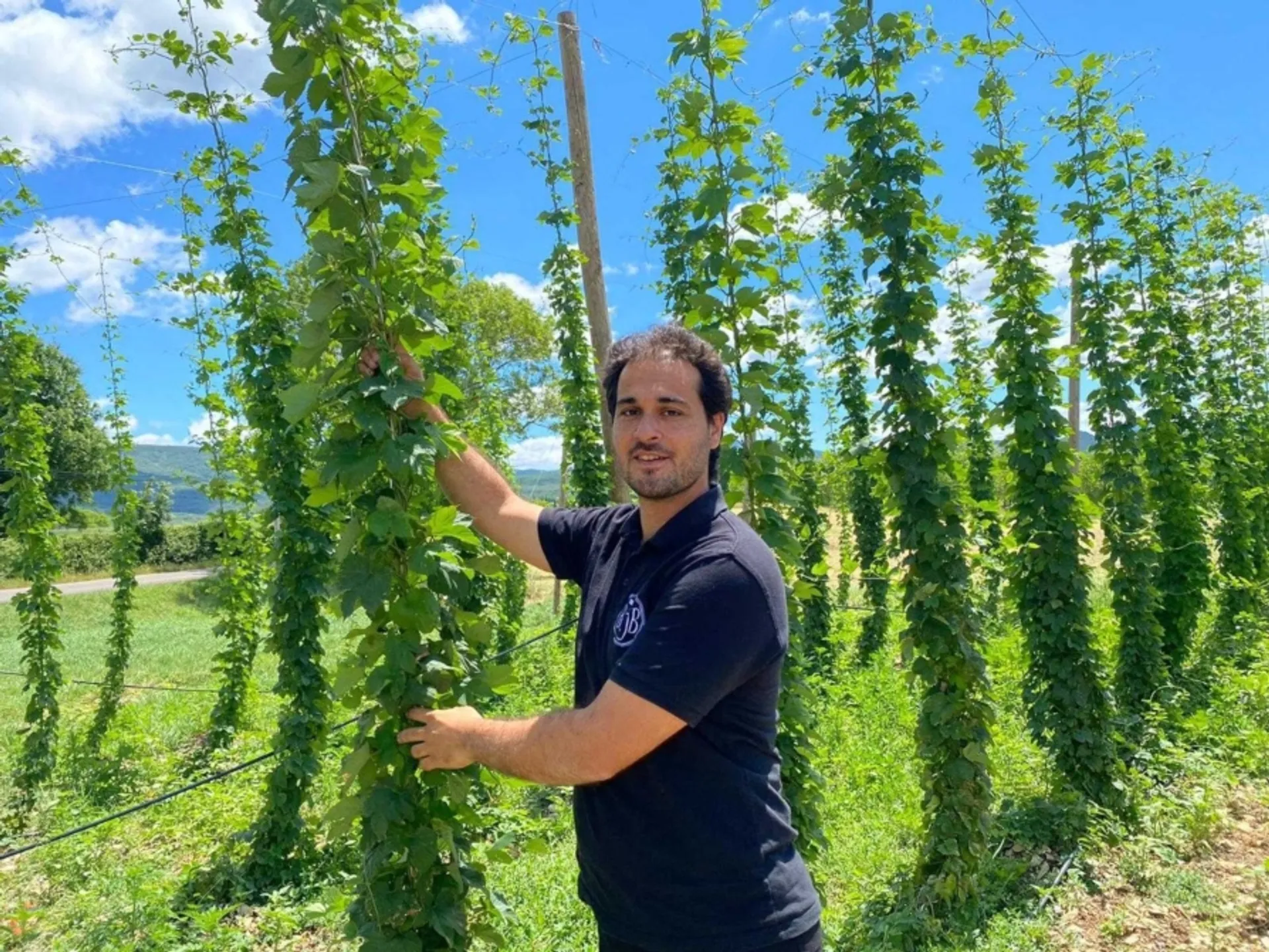 Emmanuel Feraa is 33 years old and, after studying in Marseille (France), he decided to go back to his roots and settled in Drôme. In 2015, passionate about the production of craft beer, he set up his brewery Brasserie des Trois Becs in a former chicken coop in the family valley, where he was able to start the production of his own local beer. Not wanting to import hops, the main raw material for beer, from Germany or the United States, he decided to grow it himself, locally.


"As wine is the reflection of a land, a climate, a terroir, I wanted my beer to be local, French and rooted in the Drôme. So I immediately thought of this project by linking organic farming, to respect the soil, and local transformation of these organic raw materials into quality beer. Recently, the brewery moved to a brand new eco-built building at the foot of the village of Lozeron. We have been able to develop our activity and create a real place to taste our products with a vocation for a cultural third place."
Emanuel Ferra, in charge of the Brasserie des Trois Becs.


Nouca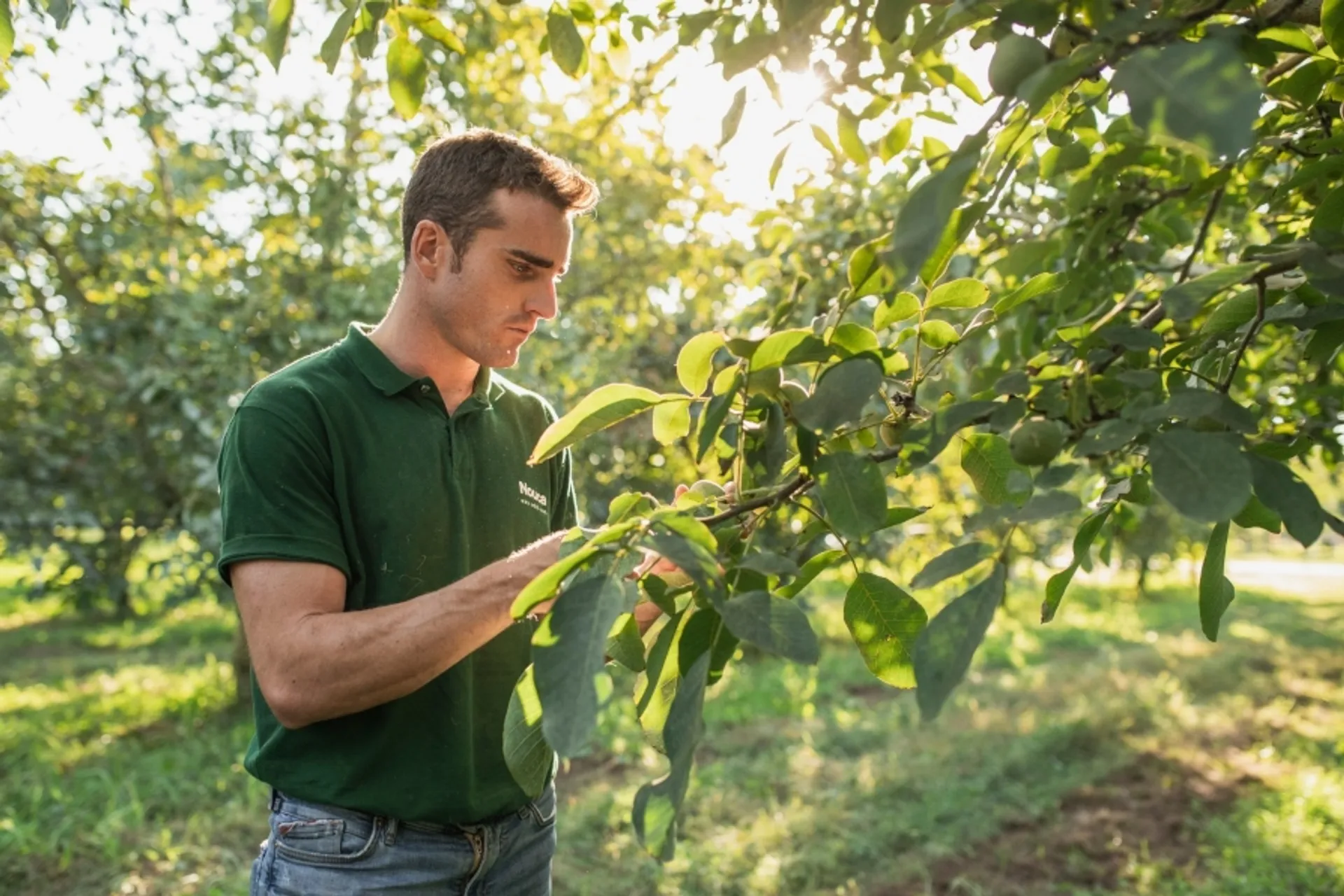 From Spain, Iván Ruiz Grau is a young farmer who took over Nouca, the family walnut farm with the precious help of his grandfather. He was always supportive, especially when Ivan wanted to convert the farm to organic farming. Iván's main motivation is to transmit his values ​​and their model of sustainable agriculture to other nut producers.


"I think that the future of sustainable agriculture, and of proximity, depends exclusively on platforms like CrowdFarming. They allow farmers to bypass large and disproportionate commissions from middlemen, and thus be able to invest resources in agriculture and ecology."
Iván Ruiz Grau, walnut producer.


The question of the renewal of generations is a matter of food sovereignty and, as we have seen, concrete initiatives must be put in place. In parallel with these actions planned by the European Union, it is also important that producers have access to new distribution chains to stimulate the growth of margins, create more connections and, thus, encourage young people to get involved in the field. The European continent cannot afford to lose a sector as important as agriculture. Together we must change the system from within so that the agricultural industry becomes one that generates quality jobs, and where young people can build a future in line with their education.


* Cover photo: our farmer Valeria Zavadnikova from the Montemaggio wine estate in Italy.